Borrowing From a Payment Processor? Ask These Questions First
Though it can help newer, smaller businesses, merchant financing through entities like Shopify and Square can be pricey.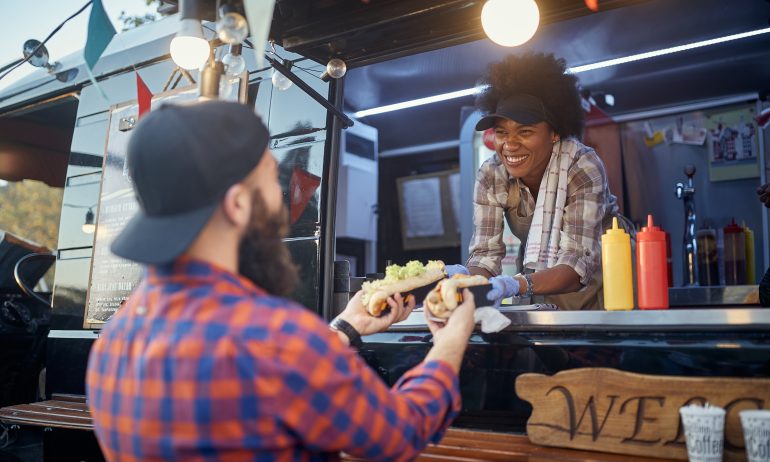 Many or all of the products featured here are from our partners who compensate us. This influences which products we write about and where and how the product appears on a page. However, this does not influence our evaluations. Our opinions are our own. Here is a list of our partners and here's how we make money.
Stripe, Square, PayPal and Shopify all offer financing to certain merchants who use their platforms. Typically, these platforms invite you to apply or make loan offers based on your sales history. They take a percentage of your revenue until the debt is repaid, plus a fee.
These loans can help newer, smaller businesses access financing before qualifying for traditional loans. But merchant financing tends to be more expensive than other options.
Consider these questions when evaluating an offer.
What will you use the cash for?
When you apply for a business bank loan, you must typically explain in great detail how you intend to use the loan funds.
You should hold yourself to the same standard when you get a merchant financing offer, says Mike Luebbers, chief credit officer at Novel Capital.
"Anytime you're taking capital, whether it's debt or equity, you should try to understand: What am I using that money for?" Luebbers says. "What is the expected return on investment? And the expected return on investment has a time frame as well."
In general, merchant financing is best suited for investments that aim to increase your future revenue, such as buying inventory to stock up for a busy holiday season.
Lewis Weil, founder and investment advisor at Austin, Texas-based financial planning firm Money Positive, says his company has turned to this kind of financing to help cover the costs of hiring and onboarding new employees.
"We need to have money while someone's training, knowing that person who's training is going to generate revenue in the future," he says.
How will you repay the loan?
Cash advances and revenue-based loans don't have a fixed monthly payment. Instead, the lender will take a percentage of your sales until your balance is repaid.
That means you'll need to generate enough revenue to pay off the loan and keep up with other expenses at the same time. In other words, your profit margins will need to be sufficient now — or you'll need to increase future sales.
"If your cost of capital is going to outweigh the expected benefit from the use of that capital, that's probably not the right loan for you," Luebbers says.
Be conservative when making those projections, Luebbers warns. One risk of cash advances is borrowing more than you can afford to pay back — and then taking on more debt to keep up.
How much will the loan cost?
Instead of annual percentage rates, cash advance lenders charge flat fees. The more revenue you generate, the faster you'll pay off the loan — but the higher your loan's interest rate will technically be.
"It's hard to directly compare the APR of one loan to the factor rate of another," says Manasa Gopal, who has studied alternative business lending and is an assistant professor of finance at Georgia Tech's Scheller College of Business.
But when their fees are converted to APRs, merchant cash advances tend to be more expensive than other financings. Using an online merchant cash advance calculator can help you calculate the APR of your loan to understand its total cost.
"Because these products are new and [business owners] might not understand the terminology, they could potentially end up choosing things without full information," Gopal says.
Do you qualify for other products?
Merchant financing may be especially appealing to newer businesses — PayPal Working Capital offers loans to merchants with as little as 90 days of history on the platform, for instance. In contrast, banks generally want borrowers to have at least two years in business.
"[This] is where some of these new products have made headway — giving access to borrowers that would potentially not be able to get alternate sources of financing," Gopal says. But, "at the end of the day, these are still very expensive."
If you have at least six months of steady sales, strong credit or specific collateral, shop for more affordable financing. Online lenders may be good places to start. They typically have more flexible requirements than banks and community development financial institutions and are often willing to work with newer, smaller businesses.
If your business is struggling, be very cautious before taking on additional debt. Instead, look critically at your business and for ways to reduce expenses.
If you accept merchant financing and fall behind on your repayments, your lender may be able to increase the percentage of your sales they take as repayment. In addition, they may be able to withdraw funds from your linked bank account.
Weil recommends talking to your bookkeeper and financial planner before accepting any financing offer, but especially if your business is struggling.
"Don't do this when you're panicked," Weil says. "Close your laptop, go for a walk, think about it the next day, talk to someone who can advise you on finances."