Newtek Merchant Solutions Review: Features, Pricing, Alternatives
Newtek offers a wide variety of features, but pricing is opaque. Get product details, plus a look at alternatives.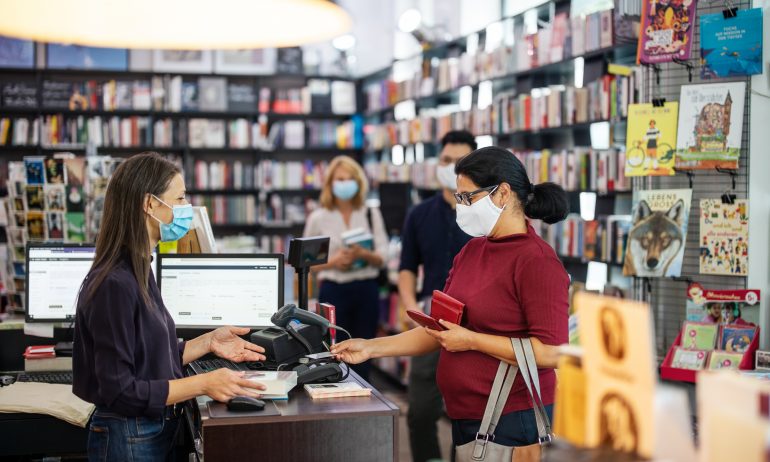 Many or all of the products featured here are from our partners who compensate us. This influences which products we write about and where and how the product appears on a page. However, this does not influence our evaluations. Our opinions are our own. Here is a list of our partners and here's how we make money.
Newtek Merchant Solutions offers a variety of services for your small business, including POS tools — including a mobile reader — along with 24/7 customer support and additional services like a rewards program, all of which can make for an attractive package. Newtek Merchant Solutions has been in the industry long enough — and offers such a variety of services — that it's worth it to get a quote and consider them while shopping for your new merchant services provider, but there are similar options that may be more user-friendly.
Find the right payment provider to meet your unique business needs.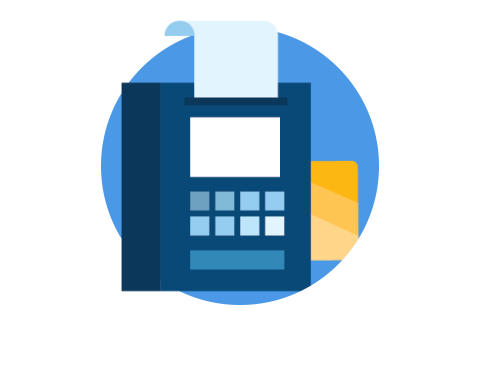 Newtek's offerings include payment solutions for retail, mobile and e-commerce sales. Its merchant services include things like payment processing and hardware. Other available features include payroll services, human resources, insurance and more. Newtek also offers loans for small businesses, along with lines of credit.
You can get point of sale systems support from Newtek Merchant Solutions. It offers the equipment and accessories you would need for your business, like easy-to-use POS systems that accept Apple Pay, ACH payments and process all credit cards — including American Express — together. It has a wide range of EMV-compliant processors that support a range of functions, offering everything from printing capabilities to check imaging.
It also offers gift cards and loyalty programs that you can implement for your business.
Newtek says it has a flexible tiered pricing structure for mobile processing that starts at 1.59% per transaction. It offers a single card reader that can process payments and works with both Apple and Android phones. It also stresses that it offers support to its customers 24 hours a day, seven days a week by phone and email and that customer information will never be sold to third parties.
With e-commerce solutions from Newtek Merchant Solutions, business owners get a number of vital features. You'll be approved for a merchant account immediately, so you can start selling as soon as possible.
You'll also get an SSL, or Secure Sockets Layer, certificate. It encrypts information between the server and the web browser using two keys for added protection. That way you and your customers will know that payment information will be transmitted securely.
Newtek will also provide a domain name for your store, upload customer information to a secure cloud, provide frequent backups and offer a shopping cart that integrates with Newtek's payment solutions for analysis of traffic and sales.
You can get access to customized web options designed specifically for your business. There are mobile-ready designs for your site, and Newtek claims it has experience across all industries.
The HR solutions from Newtek grant you access to HR professionals from Newtek's support center around the clock, and you can contact them an unlimited number of times. For access to the support center, the service costs $30 a month while the HR "on-demand" service costs $50 a month. The services for hiring, managing positions and hosting employee data are also all hosted online, so you can access them from anywhere.
There are no plan prices available on the Newtek website, so it's difficult to know how much you might end up paying if you decide to work with them. Its website does say you can contact them to discuss the services it offers and prices. There is a phone number, live chat option, email and the ability to request a call to discuss your options. Some review sites have prices listed, though they are not verifiable by comparison on the actual Newtek Merchant Services website.
Certain services it offers, like its NewtPay Mobile solution, have independent pricing, but there's no overall blanket price for all the services you might want. NewtPay Mobile offers the first card reader for $69 and boasts combined monthly fees of $22.60.
Not knowing the pricing upfront means you have to contact Newtek, which may make it difficult for you to compare pricing with other companies. The personalization of plan pricing could be worth the uncertainty around pricing.
Newtek Merchant Solutions pros
As with most merchant services, there are some advantages to using Newtek Merchant Solutions. It's an established company with a long history of offering multiple solutions across businesses. Newtek Merchant Solutions can be a great option for small businesses because of the variety and flexibility it offers.
Payment processing and POS
Newtek Merchant Solutions says it offers competitive rates and fees, making them an attractive option for small businesses. It offers terminals that are up-to-date with EMV compliance laws, which means it can read chip cards. It supports card terminals from companies like Verifone, Clover and FirstData. It claims that it'll work with you as a small-business owner on the solutions you may need.
Gift cards and loyalty programs
Newtek Merchant Solutions offers branded gift cards for your business, a great incentive for new customers to reach out to your business and become repeat customers. Customers who use gift cards end up spending more than the value of the card when they use it, so this is a great option for attracting even one-time customers who might make larger-than-average purchases.
It also offers loyalty cards that help you bring customers in with promotions and keep customers shopping with you. Loyalty programs may make it easier to create brand-loyal customers who will be happy to recommend your business to others either by word-of-mouth or with offers like referral codes.
Newtek Merchant Solutions cons
Some of the most glaring cons about Newtek Merchant Solutions have to do with its pricing and lack of transparency on its website.
Due to the fact that there is no blanket overview of pricing on the website, you likely have to contact Newtek to get an idea of which services you need and how much it will actually cost you. There are some prices for services scattered throughout the site but it's not totally clear what plans or combinations are available. You can contact them via email, phone or chat for more details.
Confused website navigation
Another con regarding Newtek is that while its website is robust, it's not organized in a way that makes it particularly easy to navigate. There's a "Why" section and a "Solutions" section where everything from insurance and loans to payment processing opens up in a dropdown menu, which can be a bit overwhelming. Once you select a section from the drop-down menu, there are then several more sections to choose from, adding to a sense of information overload.
Alternatives to Newtek Merchant Solutions
Newtek offers a number of services across its merchant solutions, insurance agency and more. It offers the standard features any small business needs, like point of sale and payroll processing, so it shouldn't be a surprise that there are other companies out there offering the same services.
Payment processing, point-of-sale and payment gateways are all part of Total Merchant Services' offerings. It has free POS hardware and marketing tools for your small business. These include a loyalty program that allows customers to earn points on their purchases for rewards and discounts and customizable gift cards for a fee.
It also offers reporting through Payments Hub where you can see how your business is doing with revenue, customers and competing businesses. This can help you decide which products to keep in the loop and which to cut if they aren't performing as well.
Cost isn't totally transparent with Total Merchant Solutions, though, since it offers similar customization to Newtek Merchant Services. It's been noted in some reviews that this means wildly different pricing depending on the representative you speak to. Negative reviews frequently mention poor customer service as well.
Square is another option for you as a small-business owner. It's one of the more well-known services, and you might already use Square for some of your other business needs. It's great for businesses that need to process payments easily since its user interface is intuitive and it offers a wide variety of apps and hardware you can mix and match to suit your needs.
Square has free versions of its various POS systems and gives the first magstripe reader to users for free, making it an accessible, portable option.
Square has received consistently high reviews on multiple websites. Its pricing is also more transparent than some of its other competitors. As with all payment processors, the amount you'll pay each month fluctuates with your sales. Square's payment processing rate is 2.6% plus 10 cents for most in-person transactions.
Chase Payment Solutions operates on a quote-based system similar to Newtek Merchant Solutions', so again, you'll have to contact them directly to get an idea of how much it'll cost you to use them for your small business. It offers point of sale, online payments and mobile payment processing.
One of the most convenient things about Chase Payment Solutions is that it acts as a payment processor and an acquiring bank. This makes payment processing a bit faster for you and sometimes even results in you getting a better, more affordable deal because the bank is processing the payments for you.
This might appeal to you if you're a business owner who already uses one of Chase's other business offerings. The company also offers options like business checking accounts.
A version of this article was first published on Fundera, a subsidiary of NerdWallet.
Find a payment provider tailored to your needs
Compare options
Compare features and pricing from our top payment picks.
Find a payment provider
Identify a payment provider that best suits your needs.
Open an account
Sign up with a provider directly on their website.