What Is Omnichannel Commerce?
Omnichannel commerce is an approach for delivering a consistent experience across multiple channels.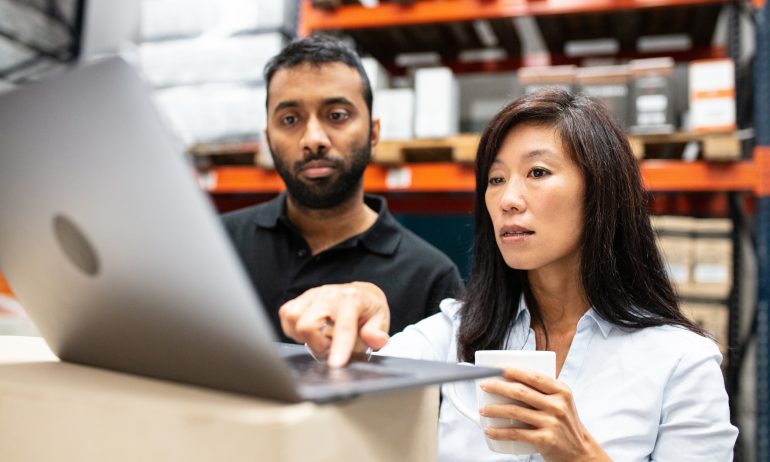 Many or all of the products featured here are from our partners who compensate us. This influences which products we write about and where and how the product appears on a page. However, this does not influence our evaluations. Our opinions are our own. Here is a list of our partners and here's how we make money.
Omnichannel commerce is an approach for delivering a consistent experience across multiple in-person locations and online channels. Implementing this idea has become more complicated over time as customers shop in more and more places. However, a business can achieve omnichannel success — finding new customers and turning them into repeat shoppers — with a sound strategy and the technology, including point-of-sale systems, to support it.
Find the right payment provider to meet your unique business needs.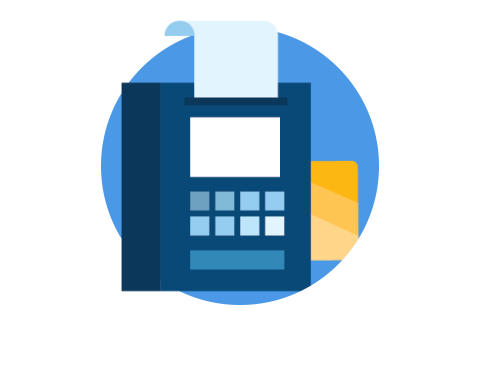 Multichannel vs. omnichannel
Multichannel commerce means selling in multiple channels. Omnichannel commerce takes that idea one step further by using customer interactions and data in one channel to bolster the others.
For example, a company that makes blankets might sell directly to customers at a factory store, on the company's website, on an Amazon store, at other retailers and on Instagram. If these channels are managed independently, it's multichannel commerce.
"You can log in to all these systems," says Sharon Gee, vice president of revenue growth and general manager of omnichannel at BigCommerce, which provides technology that helps businesses coordinate sales in multiple channels. "But you need to share data."
An omnichannel approach fuses together information like:
Customer contact information and preferences.

Product details formatted for each channel.

Shipping or order fulfillment details.
Keeping this data current and in the format required by each channel is an ongoing need — not a one-time task.
"Omnichannel used to mean, 'I want to be able to sell directly to consumers, both online and offline,'" Gee says. "That is still the case, but now there are many different flavors of online experiences that need to be integrated."
Benefits of omnichannel commerce
If the customer experience is positive, consistent and coordinated everywhere you do business, you increase the potential of earning repeat customers. Here are a few benefits:
Convert in-person to online more easily
You use your point-of-sale system to capture the names and email addresses of customers who make purchases in your store.

You share your social media channels on the digital receipts you send, establishing an ongoing connection to your customers.

You use social channels and customer email lists to point people to your online store.
You review sales data and learn how each channel in which you sell appeals to a different type of customer.

You choose to start selling in a new channel based on how that channel's user base overlaps with yours, which could mean finding new customers that are similar to yours or bringing in a different kind of customer.

You incentivize buying from your website, where margins are best, by offering website-exclusive promotions.
Create and track a targeted multichannel campaign
You plan to sell at local festivals and fairs. You choose your stops using your customers' home locations.

Once the dates are confirmed, you use geolocation ads to target those specific areas, as well as a social media campaign to build awareness.

You create channel-specific promo codes to boost traffic to your table. You use sales data tied to each promo code to track the level of engagement of each channel.
The examples above are feasible only if you share data among your channels, leveraging the strengths of each to build a customer experience across all of them.
How to create an omnichannel plan
Becoming an omnichannel business is not a linear process. Instead, it's nebulous, relying on building connections between the different nodes of your business — a constellation unique to each business.
Gee uses four core questions to transform this abstract concept into something more tangible. Addressing these questions can bring a plan into focus.
Where should you do business? Where you do business includes everything from a brick-and-mortar store to QR codes on your packaging that link to your website. Don't forget future channels for growth.

How should you market to your customers and potential customers? Each channel likely has its own set of advertising options, and the types of customers you attract on one channel might be different from the types of customers you attract on another.

How will you manage products and inventory? If you're taking orders from multiple locations, you'll want an accurate picture of what you have and what you need.

How will you deliver your products or services? Customer shipping experiences and costs vary from one online marketplace to the next. It helps to develop a consistent return policy.
Companies providing omnichannel services
There are many types of companies that offer omnichannel services. The best fit depends on how you currently run your business — which, for many small businesses, revolves around a point-of-sale system. It also depends on the channels you intend to sell in: You might not sell in every channel now, but the ability to do so eventually represents the ultimate test of any system you work with.
For omnichannel businesses that use a POS system as their primary sales hub, the following tech setups are common.
Traditional POS with omnichannel features
The POS system you use now might allow you to coordinate sales in multiple channels already. For example, Square users can build a website, sell on Instagram and create targeted emails from a central location.
Your options to sell in online marketplaces might be limited compared with e-commerce-specific services, but the convenience factor of doing everything in one place — a service for which you're already paying — can be high.
In addition to Square, also consider:
Toast. Toast is built for restaurants and allows you to manage in-person ordering, digital ordering and delivery, including connecting to major third-party delivery services.
Lightspeed. Lightspeed is a powerful POS system that has retail-friendly omnichannel features, like a tool to optimize your appearance on Google and social integrations.
E-commerce platforms often connect to a longer list of online marketplaces than POS systems. Shopify, for example, connects to Walmart, Facebook, Instagram, eBay and more, though its in-person POS is less robust.
Some platforms also integrate with multiple POS systems. For instance, BigCommerce works with POS providers like Clover, Lightspeed and Square and a variety of channels, like Amazon and eBay. WooCommerce complements its online sales platform with integrations for POS systems such as Lightspeed, PayPal's Zettle and Square.
Find a payment provider tailored to your needs
Compare options
Compare features and pricing from our top payment picks.
Find a payment provider
Identify a payment provider that best suits your needs.
Open an account
Sign up with a provider directly on their website.