What Is Online Marketing? Strategy and Tips
A small business's online marketing strategy may include email, digital ads, social media, website content and online influencers.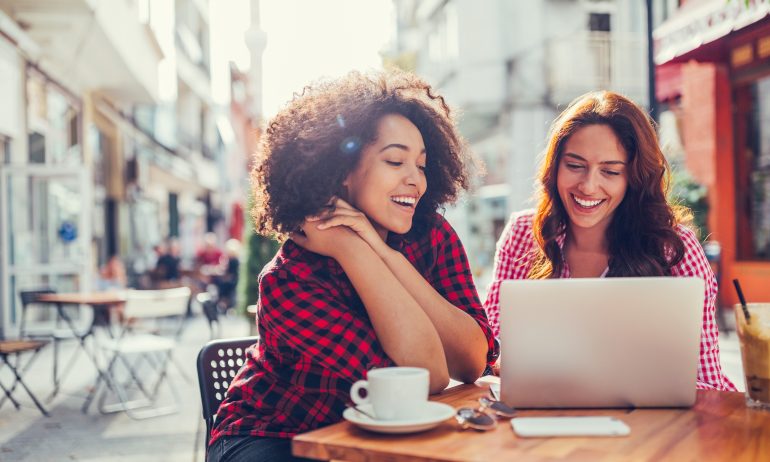 Many or all of the products featured here are from our partners who compensate us. This influences which products we write about and where and how the product appears on a page. However, this does not influence our evaluations. Our opinions are our own. Here is a list of our partners and here's how we make money.
Online marketing, a subgroup of digital marketing, uses the internet to promote a business and its products or services. This can be done through email, digital ads, social media, online content and influencer marketing. A comprehensive business marketing plan will likely incorporate several online marketing strategies.
Identifying target markets and developing customer personas (fictional characters that represent different target audiences) can help a small business set its online marketing goals. Typically, online marketing campaigns will aim to drive sales to the business, increase brand awareness or attract and retain customers.
Types of online marketing
Your online marketing plan may include the use of some or all of the following methods:
Promoting your business and products through email is an effective marketing method for engaging existing customers, initiating contact with potential customers and generating sales from both groups. Emails messages can be used to announce sales, limited-time offers, seasonal promotions, contests, product launches and other promotional events. They can also get the word out about content marketing initiatives such as blog posts, videos and podcasts.
Digital or online ads are designed to generate clicks to an online destination — typically a landing page or your business's e-commerce website. A compelling image, a catchy slogan, some branding and a clear call to action are elements common to digital ads. Some popular platforms to place digital ads include Google, Bing, Facebook, Amazon, YouTube, Snapchat, Pinterest and Twitter. The cost of digital ads is usually based on the number of clicks the ad generates and varies from platform to platform.
Social media marketing uses popular platforms such as YouTube, , LinkedIn, Instagram, TikTok, Snapchat and Twitter to promote a business. Creative content generates brand awareness, encourages customers to follow a business and develops customer loyalty. Hashtags are commonly added to social posts, bios and comments to provide more visibility and increase engagement.
Content marketing involves the creation and online sharing of relevant materials that your target audience would find useful. These online materials typically include blogs, newsletters, videos, podcasts, e-books, infographics, case studies, whitepapers and social media posts. Content marketing is centered on brand awareness and long-term customer relationships rather than a direct pitch of products. It can be shared through a business's website, social platforms, emails and other channels.
Influencer marketing involves using online influencers — people with a large social media following — to promote a business's brand, products and services. Look for influencers with an audience that aligns with your business's target audience. In exchange for marketing your business and its products or services, influencers are typically compensated through product gifts or monetary means such as commissions or flat-rate payments.
Developing an online marketing strategy
To determine which online marketing methods suit your business, you'll first need to understand your target audience and decide what you want your outreach to achieve.
Identify your target market
Understanding who buys your products or services can help you reach more prospective customers. Online surveys, feedback requests and in-person conversations with your existing customers can help you understand what prompted them to transact with your business, how your business has filled a need in their lives and what your business could do better to retain their business in the future.
How did they find out about your product or service? What transformed them from interested prospects into paying customers? And what do they value or care about? Take that information and let it guide your online marketing efforts.
You can also collect basic demographic information, such as age, gender, location, profession, household size and income, and behavioral and psychological characteristics to group your customers into different audiences. Developing customer personas is a way to fine-tune your marketing message for specific target audiences.
Define online marketing goals
Once you know who your customer is, what they need and how your business can provide a solution, you can set goals for your online marketing strategy. Consider the following areas:
Brand awareness. The extent to which consumers recognize your brand and products is a way to differentiate your products and services from those of your competitors. While the immediate goal of brand awareness is not to make a sale, it's an essential step toward future growth.

Sales. Sales goals provide a direct path for a potential customer to become a paying customer. Your sales goals may focus on attracting new customers through referral programs and discounts for first-time buyers or selling more products to your existing customers through new product launches or subscription models.

Customer retention. It's typically costlier to acquire new customers than to upsell existing customers, so a business's ability to retain customers over the long term is crucial. Customer retention goals are about developing loyal customers and increasing the frequency with which they purchase your products.
Understand earned vs. owned vs. paid marketing strategies
Many marketing strategies can be broken down into three categories: earned, owned and paid. Depending on your business's goals and budget, you may want to explore some of these options more closely than others.
Earned media: Attention your business receives that you didn't create or pay for, such as social media mentions, articles on review platforms, media coverage and podcast appearances.

Owned media: Marketing channels you control, such as business websites, social media pages and email campaigns.

Paid media: External marketing channels you pay for, such as digital ads on Google or Facebook and paid influencers.
Sales goals are often tied to digital ads, email marketing, influencer marketing, and a business's website, while brand awareness may be more closely linked to earned media.
Search engine optimization, or SEO, is inextricably intertwined with content marketing and brand awareness. It affects where your business website and profiles rank on a search engine's unpaid results pages. Appearing on the first page of search results for specific keywords related to your business and products means more eyes are on your business. Some strategies to improve rank include:
Identifying target keywords that your customer personas would use to search for your business, products and services and using them in your website and business profile content.

Adding helpful pages to your website that answer customers' most common questions and include your target local keywords.

Using a responsive website design that makes it easier for customers to navigate your site on mobile devices.

Creating or claiming your business profile on popular platforms like Google, Bing and Yelp, and keeping the information accurate.

Responding to customer reviews or queries.
Customer relationship management, or CRM, is closely linked to customer retention and your ability to market products to buyers already familiar with your business. Email marketing can be used with a business's CRM database to regularly reach out to customers to highlight new products, announce sales and promotions, or share newsletters, blogs and other content.
A version of this article originally appeared on Fundera, a subsidiary of NerdWallet.