QR Code Payments: How Small Businesses Can Use Them
Used creatively, this technology can expand the ways you reach customers.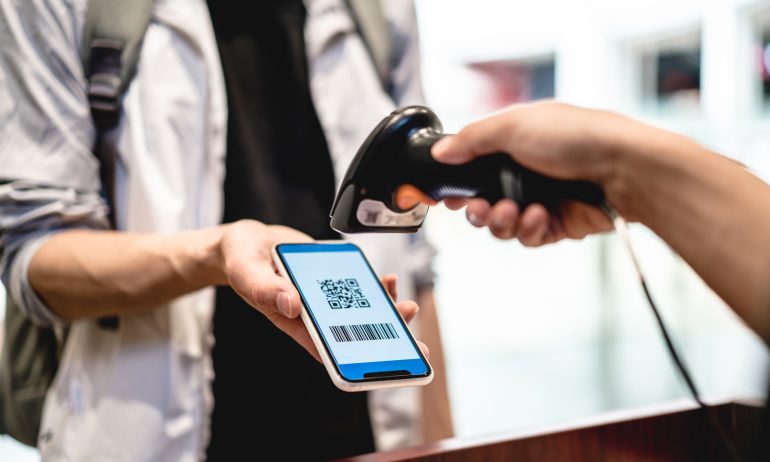 Many or all of the products featured here are from our partners who compensate us. This influences which products we write about and where and how the product appears on a page. However, this does not influence our evaluations. Our opinions are our own. Here is a list of our partners and here's how we make money.
A QR code, or quick response code, is a way to convert information into an scannable image.
If you point a smartphone camera at one, it can execute a command like opening a webpage in a browser — a simple but useful feature, especially for longer URLs that are too clunky to input manually.
Small businesses can use this technology to add to their payment capabilities, turning customer phones into cash registers.
Find the right payment provider to meet your unique business needs.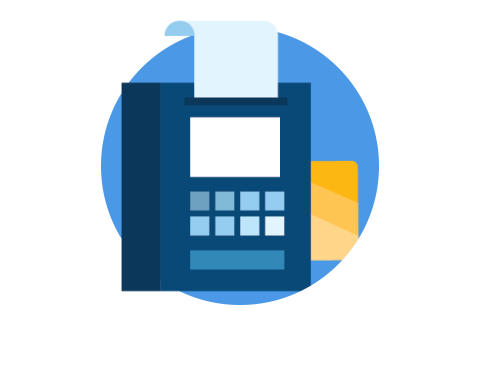 How to use QR codes for payments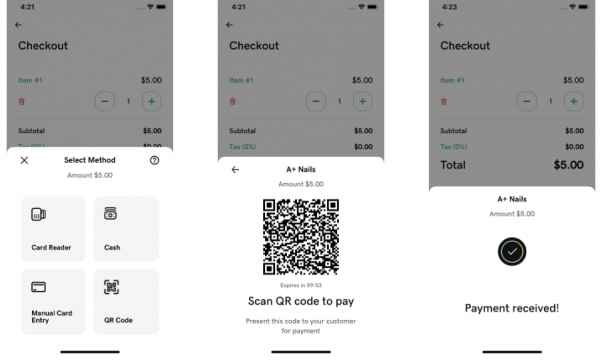 There isn't a special subtype of QR code that's unique to payments or a single company that owns this technology. Google the term "QR code generator," and you'll find countless free services that will instantly create a QR code that links to a website of your choosing. (For example, the code above sends you to a NerdWallet page.) If that website is a checkout page for goods or services you sell, congratulations — you just made a QR code for accepting payments.
That simple approach might work in some circumstances. If you have a poster promoting an event, for example, you might include a QR code that directs people to a page where they select the number of tickets they want and then move directly to a checkout page. But that's just one of the many types of transactions where QR codes can be put to work.
Some payment platforms or point-of-sale systems are able to smoothly incorporate QR codes into existing processes; this gives these systems the ability to handle more complex payment situations, like ensuring the right order gets to the right customer when multiple orders are placed at once. The flexibility to work with QR codes makes these systems more scalable.
QR code payments pros and cons
QR codes are cheap and easy to make.

They can make in-person ordering and payments more efficient.

The technology is widely available.

You can get creative in where you display QR codes and how you use them.
Not all customers will be comfortable using this technology.

Not all POS systems support advanced features, like table-specific ordering.
Four examples of how QR codes can be used for payments
1. Take in-person payments without point-of-sale hardware
Some payment companies generate a unique code for each transaction, pre-filling information like the amount owed, while others let you display a QR code on a sign or card for customers to find your business's account and fill in the information manually.
This method could be a good fit for a pop-up business with limited payment volume or frequency, because it wouldn't require the business to buy a full-fledged POS system. Or, it could enable a brick-and-mortar store to occasionally do business offsite without needing a mobile card reader. QR codes can also be used as an add-on payment method that you accept alongside traditional methods, like credit cards.
One upside of this type of QR code payment is that it doesn't require customers to have a particular app or user login; the experience is similar to buying something online.
A downside is that beginning a checkout by scanning a QR code might strike some customers as unfamiliar enough to forgo buying something altogether if using a QR code is the only payment option.
2. Eliminate the wait for service at dine-in restaurants
At restaurants, QR codes can link to a menu for online ordering. That can increase a restaurant's efficiency by reducing staffing needs and improving turnover times.
Some point-of-sale systems let you assign a different QR code to each table. Dine-in customers can place orders without waiting for a server to stop by. Later, they can pay as soon as they're ready to leave. If you're busy or short-staffed, this option can keep things moving.
While QR code generators are freely available online, more advanced systems for restaurants require the support of a POS system: Each table's code is tied to an order, letting staff know where to deliver food and drinks. Some systems let guests in a group order and pay individually, coordinating the orders so they arrive at the same time.
3. Get paid with payment apps
You can add a QR code at your checkout counter that sends people to peer-to-peer payment apps including PayPal, Venmo or CashApp. If a customer uses the QR code, it will take them directly to your business's profile so they don't have to search for your name and potentially confuse your store with one that's similarly named. While these apps have millions of users, there are still plenty of people who haven't used them, so you won't be able to rely on this payment method alone.
4. Build a bridge to digital payments on a paper invoice
Similar to a payment link in an email invoice, a QR code on a paper bill gives customers a quick way to pay.
Printing a QR code that sends each customer directly to their payment page removes barriers that might lead someone to delay payment — like not wanting to look for a checkbook or navigate an unfamiliar website.
How to accept QR code payments at your business
Toast, Clover, Square or Lightspeed: Good for using QR code payments in your restaurant
When used with Toast's Mobile Order & Pay system, diners can use QR codes to place orders, start a pre-authorized tab, and keep individual orders and tabs separate on group orders.

Clover doesn't support QR code ordering, but diners can pay using a QR code at the bottom of Clover receipts.

Lightspeed supports ordering and payments using QR codes.
In addition to supporting ordering and payments, Square users can set limits on how much alcohol customers can order using QR codes.
GoDaddy: Good for taking QR code payments anywhere
If you use GoDaddy's payment app, you can ring up a customer's order and select QR code as the payment method. This generates a QR code specific to the customer's order. The customer can scan that QR code with their phone, then select a card stored on their phone or enter another card's info manually to complete the transaction.
Square or Stripe: Good for selling one thing quickly
Using Square or Stripe, you can create a QR code that takes customers to a standalone checkout page for a single item or service. Unlike with GoDaddy, you can't use Square or Stripe QR codes to ring up different items in the same order, but customers can order more than one of the same item in a single transaction.
PayPal, Venmo and Cash App: Good for using QR codes to accept P2P payments
Peer-to-peer payment apps use QR codes to help customers quickly and securely find merchant profiles and pay. This can be convenient for some, but it does require that the customer already have the app downloaded, a profile created and a payment method saved.
PayPal, Venmo (which PayPal owns) and Cash App all let merchants display QR codes for customers to scan and pay. If you use a Square POS system, you can display a unique QR code on the customer-facing screen for those who want to pay with Cash App; it wouldn't be possible to do this as smoothly and quickly if you were generating QR codes for free with a third-party program. Square and Cash App both have the same parent company, Block Inc.
Third-party integrations: Good for adding a QR code to your invoices
Look for third-party integrations that let you add QR codes to your invoices, like QRify does on QuickBooks. Zoho Books has this feature built in without the need for an integration.
Find the right payment provider to meet your unique business needs.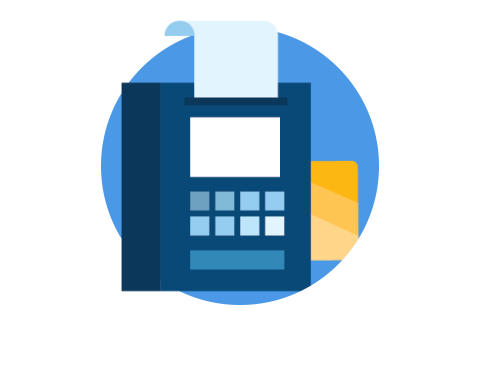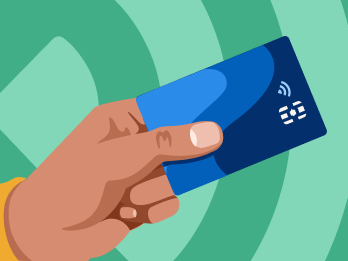 Accept payments, avoid surprises
Answer a few questions to match your business with our selected payment partners.
Find a payment provider tailored to your needs
Compare options
Compare features and pricing from our top payment picks.
Find a payment provider
Identify a payment provider that best suits your needs.
Open an account
Sign up with a provider directly on their website.