Retail Insurance: What It Is, How to Get It for Your Business
Retail insurance protects your business from potential lawsuits and other losses and may be required for a commercial lease.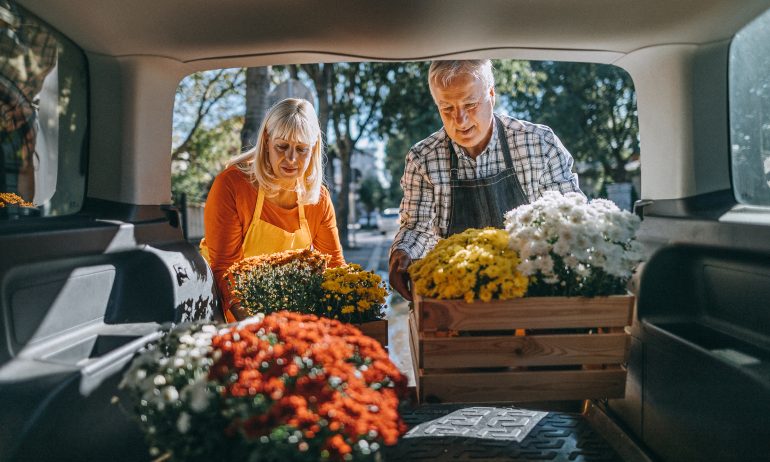 Many or all of the products featured here are from our partners who compensate us. This influences which products we write about and where and how the product appears on a page. However, this does not influence our evaluations. Our opinions are our own. Here is a list of our partners and here's how we make money.
Most retail stores should have general liability and commercial property insurance to protect their businesses against common risks, such as customer injuries and property damage. In fact, in order to rent retail space, a landlord may require proof of both types of small-business insurance before approving your lease application.
Although these policies may be sufficient for some retailers, others may benefit from additional types of coverage, such as commercial auto insurance or business interruption insurance.
Here's what you need to know about retail business insurance, as well as how to find the right coverage for you.
What is retail insurance?
Retail business insurance can protect your store from potential lawsuits and other losses. The right retail insurance should cover everyday risks, as well as risks that are unique to your individual operations.
Here are some of the common risks that retailers face:
Accidents that injure customers or damage their property.

Disasters, accidents or weather events that damage business property.

Theft of or damage to merchandise, business tools or equipment.

Data breach of computer systems.

Employee illness or injury while on the job.

Loss of income after shutting down to repair physical damage.
Flower shops, e-commerce businesses, jewelry stores, clothing stores and grocery stores are all examples of the types of businesses that should have retail insurance.
What kind of insurance does a retail business need?
At a minimum, most retail businesses should have general liability insurance and commercial property insurance, especially since these types of policies can be required to lease a retail storefront.
What's the best fit for your business?
Answer a few questions and we'll match you with an insurance partner who can help you secure quotes.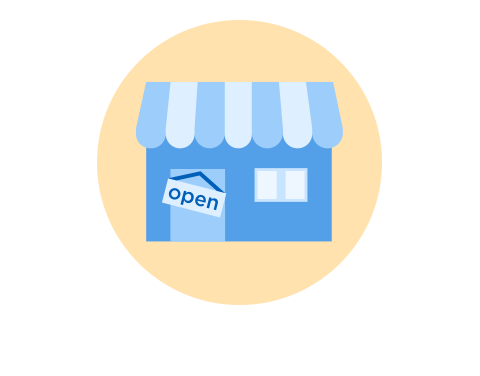 General liability insurance for retailers
Bodily injury: Third-party claims of bodily injury that are caused by interacting with your business. If a customer slips and falls on a wet floor in your clothing store and breaks their arm, your general liability insurance would cover any related medical, legal or settlement costs.

Property damage: Third-party claims of property damage that are caused by interacting with your business. If you are repairing a customer's dress in your seamstress shop and you spill coffee, ruining the dress, this policy would cover the costs to replace it.

Personal and advertising injury: Third-party claims of libel, slander or copyright infringement made against your business. If an employee at your jewelry store makes a false claim about a competitor and the business owner hears and sues, your general liability policy would cover associated legal and settlement costs.
Commercial property insurance for retailers
This type of policy covers damage as a result of certain hazards, accidents, and weather events, such as:
Therefore, if your bookstore experienced a fire and several rare books were destroyed, your commercial property insurance would help cover the costs to replace them.
Business property insurance does not normally cover flood or earthquake damage, however. If your business is located in an area where these hazards are a concern, you can work with your insurance provider to add coverage to an existing policy or purchase policies separately.
Additional insurance options for retailers
Every retail store has different insurance needs, so although general liability and commercial property insurance can protect your business against standard risks, you may want to consider additional coverage.
The chart below shows some of the types of business insurance that may be applicable for retail businesses, and what these policies typically cover.
Medical expenses for employees who suffer work-related illness or injuries. Most states require employers to have workers' compensation for their employees. If one of your employees falls off a ladder stocking shelves at your grocery store and sprains their ankle, associated medical expenses would be covered under workers' comp.

Vehicles used for business purposes. Covers accident-related expenses as a result of injury or property damage. If an employee is driving your florist van to deliver flowers to an event and collides with a car, your commercial auto insurance would cover damage to the car, as well as medical expenses for any injuries the driver sustains.

Lost business income and operating expenses as the result of a disaster. If an electrical fire breaks out in your storefront and you have to close your business to make repairs, this policy would cover the income you're losing as a result of the closure. It would also cover the essential expenses you need to pay until you're up and running again, such as payroll and rent.

Claims of physical injury or property damage as a result of a defective product. Can cover businesses that sell, manufacture, distribute or repair the product.

If you sell a tablet in your electronics store that overheats and burns a customer, the customer could sue your business. Product liability insurance would cover the customer's medical expenses, as well as your legal fees and any associated settlement costs.

Financial losses caused by cyber incidents such as data breaches and theft, hacking and ransomware attacks.

If your e-commerce business is hacked and the hackers expose your customers' credit card data, this type of policy can cover the costs associated with investigating the incident, as well as the costs to set up credit monitoring for your customers.

Business property while it's in transit or while it's stored at a third-party location. Protects against damage caused by certain hazards, weather events, vandalism and theft. If the warehouse that houses the inventory for your shoe store experiences a break-in, and you lose hundreds of pairs of shoes, this policy would help cover the costs to replace them.

Equipment breakdown coverage

Costs to repair or replace damaged or broken equipment that result from power surges, motor burnout, operator error, other mechanical issues, etc.

Equipment breakdown coverage would help pay for the cost of a new point of sale system in your clothing store if a power surge damaged your existing system.

Employee dishonesty coverage

Financial losses that result from an employee stealing money or property. Can be part of a larger commercial crime policy.

If you realize an employee has been stealing money from the cash register of your furniture store, this type of policy would help cover those losses.
If you need to purchase multiple types of retail insurance, you might choose to bundle coverage through a business owner's policy. A standard business owner's policy combines general liability insurance, commercial property insurance and business interruption insurance. However, these policies can be customized based on your business needs.
For example, The Hartford gives you the ability to add data breach coverage, professional liability coverage and/or utility services coverage to its business owner's policy — depending on the type of business you run.
How much does retail business insurance cost?
The cost of your retail insurance will vary based on a range of factors, including:
Types of coverage and policy limits.
Generally, the more insurance coverage you need, the more you'll have to pay for your policy. For example, an online, home-based business likely will pay less for retail insurance compared with a retailer with a physical storefront and multiple employees. If you're looking to save money on your retail insurance, a business owner's policy can be a more affordable option.
The best way to get an accurate estimate of how much retail insurance will cost is to get a customized quote for your business.
How to get retail insurance
To get business insurance for your retail store, you can follow these six steps:
1. Assess your risks. What hazards, disasters, accidents or lawsuits might impact your business? Does your flower store have a fleet of delivery vans that employees drive? Does your computer repair shop have a backroom full of equipment that could be subject to theft or damage? Consider the common and business-specific risks that your retail store faces.
2. Determine your coverage needs. Based on the risks you've identified, think about which types of retail insurance can best protect your business. You might start with general liability insurance and commercial property insurance but consider other policies or add-on coverage as well.
A retailer with employees, for example, will likely need workers' compensation insurance. An e-commerce business may benefit from data breach coverage.
3. Decide how to shop. You can choose from several options when shopping for retail business insurance, depending on your preferences. You can work with a broker, contact providers directly or use an insurance marketplace.
An insurance broker could be helpful if your retail store has complex coverage needs, like if you need multiple policies, or have never purchased insurance before. On the other hand, if you'd like to take a more hands-on approach and purchase your policies quickly, you might opt for either of the other options.
4. Choose a provider. NerdWallet recommends getting quotes from multiple insurance providers in order to make the decision that's right for your business. When choosing a provider, you'll want to look at the policies offered and consider factors such as coverage, liability limits and cost.
You should also compare individual providers themselves. Evaluate customer service, how to file a claim, and other administrative processes, as well as online reviews and complaints.
If you need a place to start, Next Insurance is an online insurance provider that offers a dedicated retail insurance policy. Traditional providers Nationwide and The Hartford also offer customizable business owner's policies designed for retailers.
5. Purchase your policies. Once you've decided which provider is best for your retail business, you're ready to purchase your insurance coverage. After buying your policies, you should sign up for an online account (if available), learn how to make your payments, as well as file a claim and contact customer service.
If you need proof of insurance for a commercial lease application or agreement, you'll want to request a certificate of insurance from your provider.
6. Review and renew your coverage. Generally, you can reevaluate your retail insurance coverage on an annual basis when your policies are up for renewal. It's important to keep your policies up to date every year, especially if they are required for a lease agreement. However, if your business experiences a significant change within the year that opens up new risks — such as expanding to another location — you may decide to reevaluate your coverage at that time.