How to Apply for an SBA Loan: Application Materials and Timeline
Choose a loan type, find an SBA lender and prepare your SBA loan application with these steps.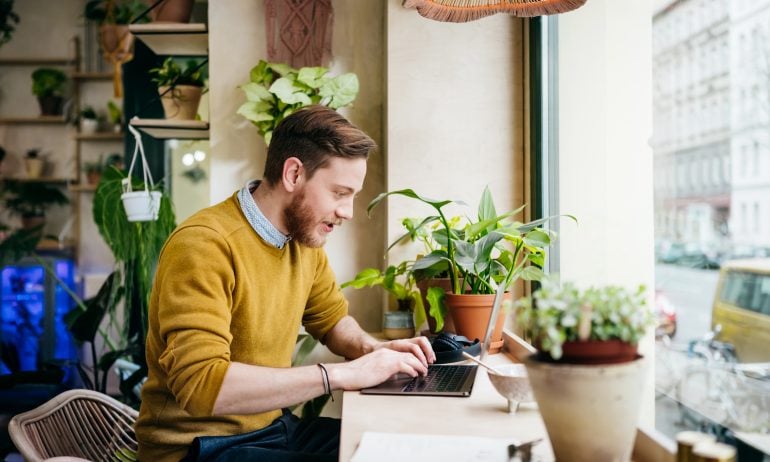 Many or all of the products featured here are from our partners who compensate us. This influences which products we write about and where and how the product appears on a page. However, this does not influence our evaluations. Our opinions are our own. Here is a list of our partners and here's how we make money.
U.S. Small Business Administration loans usually come with long terms and low interest rates. Because of that, these small-business loans are among the most affordable and sought-after forms of funding for entrepreneurs — but the SBA loan application process is also among the most rigorous.
Here's what you need to know about how to apply for an SBA loan.
1. Make sure you qualify for an SBA loan
SBA loans have strict qualifications. You'll generally need:
Two or more years operating as a registered, for-profit business.

A FICO score of 690 or higher for all business owners.

Personal or business collateral to secure a large percentage of the requested loan.

To have tried and failed to find financing elsewhere.
If you don't qualify for an SBA loan, take a look at other business lenders. SBA loan requirements are usually more stringent than those of online lenders or banks.
with Fundera by NerdWallet
2. Choose a type of SBA loan
The SBA offers many types of loans for multiple purposes. Each loan type has its own application process and may be offered by different lenders.
The most common SBA loan types include:
SBA 7(a) loans. You can borrow as much as $5 million using a standard SBA 7(a) loan. There are a few different types of 7(a) loans designed for specific business needs, like growing an export business.

SBA 504 loans, which fund real estate or large equipment purposes.
The SBA works with trusted intermediary lenders to make SBA loans. That means that a small business must be approved for the loan not only by the SBA, but also by the SBA lender.
Most SBA 7(a) lenders are banks, including well-known names like Wells Fargo and Huntington National Bank. Microloan and 504 lenders vary significantly by city and region. That's why it's important to know what kind of SBA loan you want before you find a lender.
Loan eligibility requirements may vary from lender to lender, so you may want to research several to find a good fit. The SBA's online lender match tool can help you find options.
4. Prepare your SBA loan application
SBA applications vary by loan type. We'll focus on the SBA 7(a) loan application, since that's the most popular SBA loan type. An SBA 7(a) loan application package will include:
An SBA loan application form. In general, everyone who owns more than 20% of the business will need to fill out this form.

A statement of personal history. This form asks primarily about your criminal history, if any.

A personal financial statement, which outlines your assets, debts and income. This is also known as SBA Form 413.
Records of your business and personal finances:
Business financial statements, including a profit and loss statement and projected financial statements.

Records of any previous loan applications.

Three years of business tax returns. If you haven't been in business that long, include all tax returns to date.

Three years of personal tax returns for your business principals.
Copies of these important documents:
Your business license or certificate of doing business.

A copy of your business lease, if you have one.
Additional details about your business:
A list of your business's subsidiaries and affiliates, if any.

The resumes of your business principals.

An overview of your business history. This is similar to a company overview for a business plan, but it should also explain your desired loan amount and loan term, what you plan to do with the SBA loan and how you plan to repay it.
Some lenders may ask you to include a business plan with your loan application, which covers many of these same subjects in greater detail.
5. Submit your SBA loan application package
Once you've gathered all this information, it can be helpful to have a mentor or business coach look over your loan application. They can point out missing pieces of information or help you strengthen any weak spots.
Then, submit your application to the lender you're hoping to work with. They will review it and decide whether or not to approve the loan. If they want the SBA to guarantee the loan, they'll send it on to the SBA.
Then, the SBA has to review the application, pull your credit report and decide whether to back your loan. For most SBA 7(a) loans, this part of the process takes five to 10 days. Express loans can be processed within 36 hours.
If you're approved, you'll work with your lender to go through the underwriting process, including providing collateral and personal guarantees if necessary.
Because of all these steps, getting an SBA loan can take weeks or even months. If you need funding sooner than that, consider applying for an online business loan. These loans usually have higher interest rates and shorter terms than SBA loans, but your loan can be funded much more quickly.
A version of this article originally appeared on Fundera, a subsidiary of NerdWallet.