SumUp vs. Square: Which Is Right for Your Business?
SumUp and Square both offer low-cost ways to accept card payments.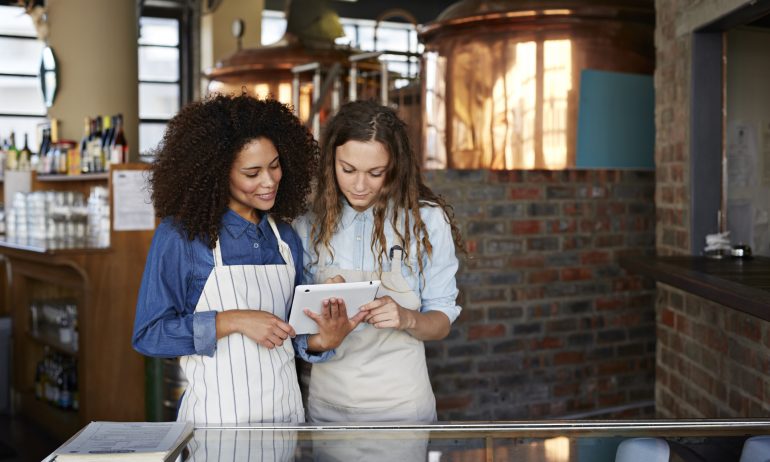 Many or all of the products featured here are from our partners who compensate us. This influences which products we write about and where and how the product appears on a page. However, this does not influence our evaluations. Our opinions are our own. Here is a list of our partners and here's how we make money.
SumUp and Square both provide the hardware, software and payment processing that let small businesses take payments in person, through invoices and over the phone.
While both companies offer low-cost hardware and payment processing ideal for small businesses, Square's deeper set of software features can better support growing companies as their needs change, making it the best choice for budding entrepreneurs. However, SumUp's simple user interface and low payment processing rates make it a strong contender for businesses that prioritize keeping costs as low as possible over having access to supporting services.
Good. SumUp has more low-cost options than Square, with three small handheld devices to choose from, including two with a free cellular connection. However, no higher-end options, like a touch-screen terminal, are available.

Excellent. Options include two low-cost card readers that pair with a phone, a mobile handheld device with a built-in printer, a stand for a tablet and a register with a large touch screen.

OK. Item catalog in app provides a basic, POS-like experience for merchant. Limited reporting tools.

Excellent. Industry-specific point-of-sale versions for retailers and restaurants in addition to its standard POS.

Excellent. There are no contracts or monthly fees to use SumUp.

Excellent. Square doesn't require long-term contracts and has a solid free version of its POS system in addition to paid versions.

Payment processing pricing

2.75% for in-person transactions.

2.90% plus 15 cents for online transactions.

3.25% plus 15 cents for manually keyed or payment-linked transactions.

2.6% plus 10 cents for in-person transactions (2.5% plus 10 cents with Retail Plus plan).

2.9% plus 30 cents for online transactions or invoices without a card on file (2.6% plus 30 cents with Premium plan).

3.5% plus 15 cents for manually keyed transactions or card-on-file invoices.

Add-on features available

N/A. SumUp does not currently provide additional services.

Excellent. Customer loyalty program, digital marketing, payroll and team management.

Good. Phone support available Monday to Friday, 9 a.m. to 7 p.m. ET.

Excellent. Phone support available 24/7 for paid plans. Phone support available Monday to Friday, 6 a.m. to 6 p.m. PT for free plan.
Why Square is the better choice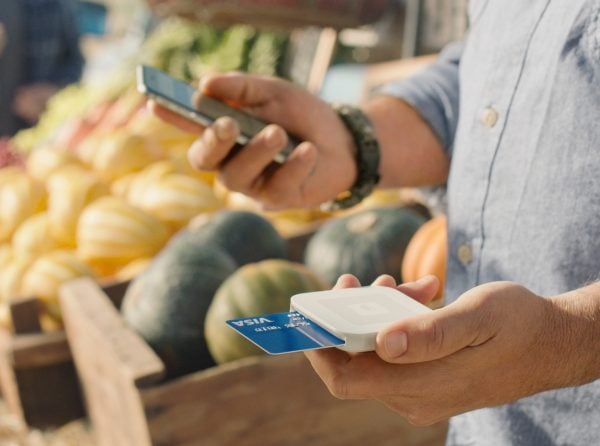 Accommodates complex needs
Square has a platform robust enough to support small and medium-sized businesses whereas SumUp primarily focuses on micro businesses, new entrepreneurs and freelancers.
For businesses that need features such as fully functioning POS systems, large touch-screen displays, complex reporting tools, customer loyalty programs or marketing support, Square is clearly the better match.
Offers powerful free tools
Square's basic POS system has no monthly fee and doesn't require a contract. While SumUp has announced plans to release a POS system, Square's has been widely used for years. It can handle tasks SumUp can't, like bar-code scanning, providing low-stock alerts, supporting a free online store and employee time tracking. Square also offers Tap to Pay on iPhone, which lets merchants accept card payments using only a regular iPhone with the Square POS app. Customers hold their cards or their own iPhone wallets near the merchant's phone to pay.
Square's modular pricing means businesses that don't need many additional features today can quickly add features in the future if their needs change.
In addition to its low-cost hardware, the company offers touch-screen terminals and mobile devices with built-in printers. SumUp doesn't offer higher-end hardware you might need in the future.
Why you might want SumUp instead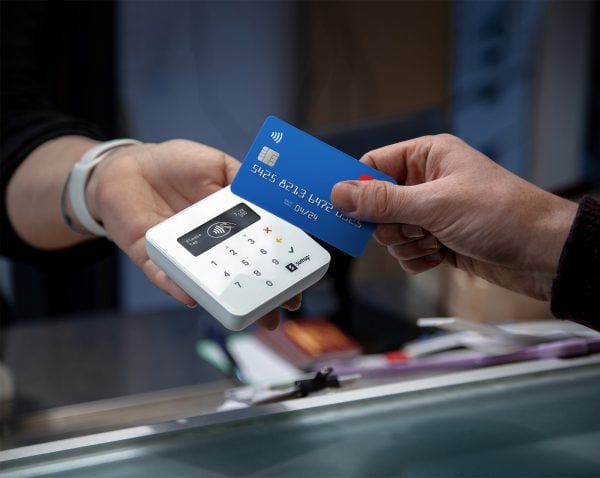 Card readers aren't tied to your phone
Both companies provide low-cost all-in-one card readers that can operate without personal devices. But SumUp's all-in-one card readers, the Pro and the Solo, are more compact than the Square Terminal and are more affordable, too.
Additionally, while the Square Terminal doesn't require a personal device, it still needs a Wi-Fi connection. If you have a mobile business like a farm stand or food truck, you'll need to figure out a way to connect to the internet. SumUp bypasses this issue because the Pro and Solo work anywhere, connecting directly to cell networks without any extra hardware or Wi-Fi, which could be a huge convenience factor for businesses that travel.
Invoicing is simple and cheap
You'll save 15 cents per online transaction with SumUp compared with Square when customers pay an invoice. It might not be a lot, but hey — it's cheaper. On the back end, you're able to see a history of transactions for each customer, track outstanding payments and see whether a customer has opened your email invoice.
Other low-cost options to consider
Zettle: Another affordable option with a free POS system
2.29% plus 9 cents for in-person and QR code transactions.

3.49% plus 9 cents for manual-entry card transactions.

3.49% plus 49 cents for invoicing transactions.
Why we like it: Like SumUp's Pro card reader, Zettle's simple device resembles a phone from 2005 — a numeric keypad below a small screen. If your average transaction amount is about $20 or more, you'll save on fees with Zettle compared with SumUp. The company also has an app-based POS system you can run on your own device or on hardware from Zettle.
Stripe: More customization
2.9% plus 30 cents for online transactions.

2.7% plus 5 cents for in-person transactions.

3.4% plus 30 cents for manually keyed transactions.

3.9% plus 30 cents for international cards or currency conversion.
Why we like it: While SumUp is designed to work out of the box, Stripe gives you the option to customize your own system. If you have the technical expertise or are willing to hire someone who does, the company's $59 card readers and low payment processing rates are a good fit for custom builds.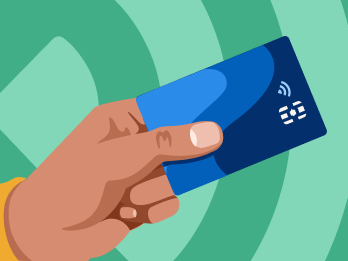 Accept payments, avoid surprises
Answer a few questions to match your business with our selected payment partners.