Venmo Business Accounts: Pros, Cons, Alternatives
Venmo is a low-cost option for businesses looking to accept contactless payments.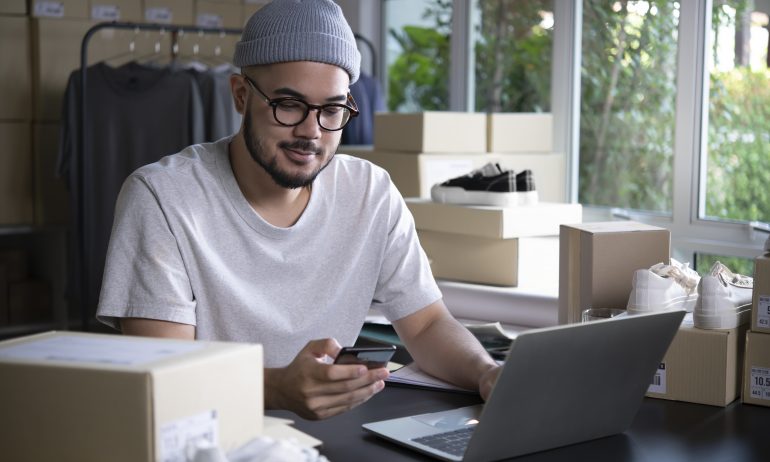 Many or all of the products featured here are from our partners who compensate us. This influences which products we write about and where and how the product appears on a page. However, this does not influence our evaluations. Our opinions are our own. Here is a list of our partners and here's how we make money.
Venmo, a peer-to-peer money transfer app, is a low-cost option for businesses looking to accept contactless payments. Business owners can register for a business account attached to their personal Venmo account. Once set up, sellers can receive payments with their username, integrated Shopify and PayPal checkout, or a unique QR code.
Venmo charges a fee of 1.9% plus 10 cents per transaction. Unlike Zelle, Venmo doesn't offer free instant transfers. However, Venmo does facilitate returns and offer free one-to-three-day transfers.
Find the right payment provider to meet your unique business needs.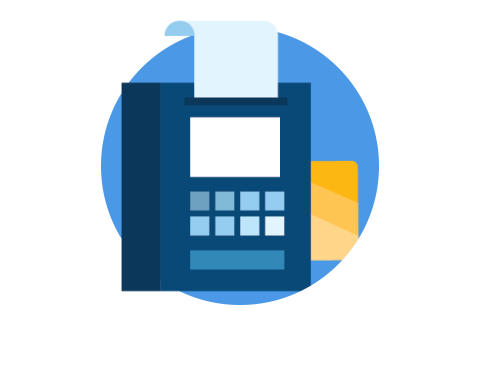 | | |
| --- | --- |
| | 1.9% plus 10 cents per transaction. 3% fee for customers to pay with a credit card. |
| | Network-branded credit, debit and prepaid cards registered with user's Venmo account; Venmo account balance. |
| | Compatible with PayPal, Braintree and Shopify online checkout and QR payments. |
| | |
| | Free transfers in one to three days; instant transfers with 1.75% fee. |
| | Available by email, mobile app chat and phone 8 a.m. to 8 p.m. C.T. daily. |
How do Venmo business accounts work?
Venmo business accounts are linked to a user's personal account and can be accessed through the same login. You can switch back and forth between the accounts and track business and personal transactions separately. Here's how to register:
Once you're in the Venmo app with a personal account, go to your profile then tap "Create a business profile." This option may be in your profile settings (look for a gear icon) or right above your profile picture.

Add your business name, a profile picture and a background image. You can also add product photos to a gallery.

Tap "Publish" to make your profile public.
Once you're signed up, Venmo has several useful features for small businesses:
Tips: Turn on tipping in your account settings to prompt customers to add a tip to their purchase.

Returns: Customers receive a returns barcode with their email receipt. Refund policies are up to the merchant, but Venmo can transfer both full and partial refunds to the customer's original payment method.

Disputes: Process in-app disputes and chargebacks through a customer's credit card issuer through Venmo support. Chargebacks can take up to 30 days to dispute and 75 days to resolve.

Checkout integration: Incorporate a Venmo payment link into PayPal, Shopify and Braintree's online checkout to give customers more ways to pay.
How much does a Venmo business account cost?
Venmo business accounts are linked to your personal Venmo account, which is free to sign up for and use. The only costs associated with a Venmo business account are a per-transaction fee and the optional cost of instant transfers.
Fees: Merchants pay 1.9% plus 10 cents per transaction. Customers pay a 3% fee to use a credit card.
Standard transfers take one to three business days and are free.

Instant transfers cost 1.75% of the amount transferred, with a minimum fee of 25 cents and maximum fee of $15.
Benefits of Venmo for business
Venmo charges merchants a per-transaction fee of 1.9% plus 10 cents per transaction, which is lower than many other payment processors, including Square at 2.6% plus 10 cents per in-person transaction and Stripe at 2.7% plus 5 cents per in-person transaction.
The service does charge consumers an additional 3% fee to send money using a credit card, so it's preferable for most users to use a linked bank account or their Venmo balance.
Venmo, along with parent company PayPal and other peer-to-peer payment apps, uses QR codes to help customers find and pay merchants touch-free. When customers have an existing account, they can quickly scan a business QR code through the Venmo app.
Venmo generates a unique QR code for each business, and new business users can request a free physical QR kit with five coded stickers, a wallet card with lanyard, and a tabletop display code with a stand.
Venmo sends business users receiving over $600 per year a 1099-K tax form in line with the new reporting requirements in the American Rescue Plan Act of 2021. All taxable income should be reported to the IRS regardless of the platform or volume, but Venmo makes this process easier by sending business users the proper tax form. Zelle, on the other hand, isn't required by law to send the form, even though money transferred on the platform can still be taxable.
Drawbacks of Venmo for business
No free instant transfers
Payments received through Venmo don't go directly to your bank account; they need to be transferred out of the app. Standard transfers take one to three business days and are free. Instant transfers cost 1.75% of the amount transferred, with a minimum fee of 25 cents and maximum fee of $15. Other payment processors like Zelle transfer instantly with no fees, but don't accept credit cards like Venmo.
Only available in the U.S.
Venmo is currently only available for U.S. merchants. The app is only compatible with U.S.-based bank accounts and phone numbers, which are verified through SMS codes. Businesses looking to expand internationally will need a payment processor like Stripe or PayPal, which work in multiple currencies and countries.
PayPal: International payments
2.29% plus 9 cents for in-person and QR code transactions.

3.49% plus 9 cents for manual-entry card transactions.

2.99% plus 49 cents for invoicing (payment made with card).

3.49% plus 49 cents for invoicing (payment made with PayPal).
PayPal, which owns Venmo, is a large payment services provider with several options for small business use. The platform charges flat-rate transaction fees, and offers a variety of checkout integrations plus features like subscription payments and seller protection.
PayPal also offers monthly paid plans for businesses with features like lower per-transaction rates, hosted checkout pages and customizable payment buttons. While Venmo can only be used for domestic transactions, PayPal allows users to send and receive payments in 25 currencies, making it a great option for international transactions.
Cash App: Point-of-sale integration
Cost: 2.9% plus 30 cents for card-not-present transactions.
Cash App is a peer-to-peer payment app that integrates with Square, a popular POS system for many small businesses (both services are owned by Block). The platforms can share data, and Square checkout devices can display Cash App QR codes for direct payment.
There are no platform-specific fees, just Square's standard processing rates. Instant bank transfers are free for business accounts. Cash App does offer chargeback protection and does not add on chargeback fees.
Zelle doesn't offer specific features for businesses, but it facilitates free instant transfers and can be used to pay small business enrolled with any of 11 participating banks. The platform does not send 1099-K tax forms that compile transaction details, but it does allow fee-free payments from any customer in the Zelle network.
Unlike with Venmo, there's no purchase protection with Zelle, and payments can't be made with a credit card.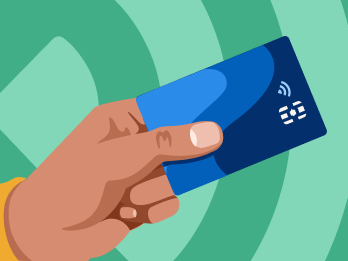 Accept payments, avoid surprises
Answer a few questions to match your business with our selected payment partners.
Find a payment provider tailored to your needs
Compare options
Compare features and pricing from our top payment picks.
Find a payment provider
Identify a payment provider that best suits your needs.
Open an account
Sign up with a provider directly on their website.