WePay Review 2023: Features, Fees, Top Alternatives
WePay is a convenient payment processing option for small businesses that use its software platform partners.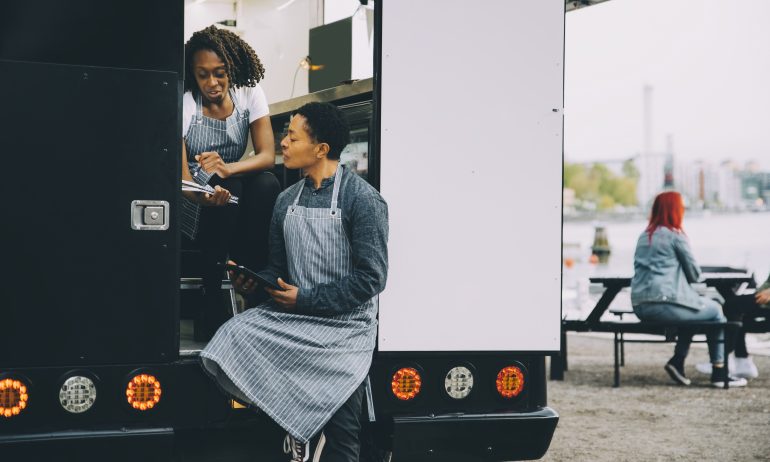 Many or all of the products featured here are from our partners who compensate us. This influences which products we write about and where and how the product appears on a page. However, this does not influence our evaluations. Our opinions are our own. Here is a list of our partners and here's how we make money.
WePay is a payment service provider, or PSP, that partners with independent software vendors and software platforms. The payment platform has an application programming interface, or API, which lets these software vendors integrate it into their websites so that purchasers aren't redirected when it's time to check out.
WePay offers three products: Clear, Link and Core. However, you can only get a WePay account by signing up with one of its payment platform partners: TouchBistro, FreshBooks, Eventzilla, TeamSnap, Buildertrend, Constant Contact, Ecwid, SchoolAuction, Keap, Classy and Webconnex. If you own a small business that doesn't use one of those companies, you're better off considering other options, like those listed in NerdWallet's roundup of the best credit card processing companies.
Convenient for small businesses that work with WePay partners.

No setup fees or monthly fees.

No phone support for technical questions.

Not intended for small businesses that don't work with WePay platform partners.

Potentially high processing costs depending on the platform.
Find the right payment provider to meet your unique business needs.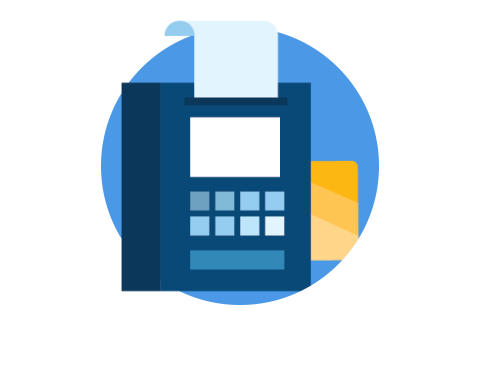 For small businesses using WePay platform partners
WePay, a JPMorgan Chase company, is a reasonable online payment solution for software platforms, crowdfunding sites and online marketplaces that want a customizable, built-in payment gateway and processing service. But these companies usually aren't small businesses. Most small businesses will interact with WePay through their partnerships with larger companies.
For example, a local boutique starts selling some of its clothes in an online marketplace that uses WePay. In that case, WePay would be the most convenient way to accept payments since it's already built into the marketplace. However, that doesn't mean it's the most cost-effective — the online marketplace can charge a fee on top of what WePay already charges per transaction.
For WePay platform partners
Say you operate a business selling software as a service, or SaaS, and you need to find a way to allow users (which include small businesses) to accept payments within your platform. Without WePay, your SaaS business would have to use a third-party payment processor and integrate it into your platform. Then, users would have to create an account with the third-party processor and link it back to your platform.
The drawbacks of this arrangement are that you are making your user work with two different services to use your platform. Additionally, the payment processor would receive all the revenue generated from processing credit card payments.
WePay allows SaaS businesses to circumvent these issues by hosting a payments solution within the software platform — this can also be described as "white label." This way, users can onboard and send and receive payments without having to use a third-party website. WePay charges the platform a payment processing fee, and the platform is free to set an extra processing fee for its users. This lets the SaaS businesses collect revenue by accepting card payments.
2.9% plus 25 cents per online transaction for credit card payments with WePay Link. Valid for new U.S. businesses only.

2.9% plus 30 cents per online transaction for merchant platforms without set processing fees.

2.6% plus 10 cents for in-person and manually keyed transactions.

Mobile card readers and terminals are priced according to pre-negotiated device rates from Chase.

Mastercard, Visa, American Express, Discover and Chase credit and debit cards.

Platforms using WePay must give 60 days' notice before terminating their account. These platforms may establish their own terms of service for users, on top of WePay's terms of service.
Refers merchants to Chase Integrated Payments.

Accepts credit, debit, e-check and digital wallet payments.

Card-present solutions available.

Same-day deposits for eligible merchants with a Chase bank account.

Access reports on earnings and performance.

2.9% plus 25 cents per transaction.

All of the features included in WePay Link plus:

Integrates payments into the merchant's platform instead of referring users to Chase Integrated Payments.

More customization options.

Quote-based. Lets platforms decide what merchant pricing it'll charge users on top of WePay's rates. If the platform doesn't settle on a rate ahead of time, it will pay 2.9% plus 30 cents per transaction.

Meant for large payment facilitators.

Most customization options.

"Aggressive, relationship-based pricing," according to WePay's website.
Though it requires some technical acumen to integrate the payment service into a software platform, WePay is worth it for platform operators who want to shape their customers' checkout experience. This level of customization also applies to payouts — merchants can choose to receive funds daily, weekly or monthly.
Because platforms can stack their own rates on top of WePay's rates, the payment processor might not be the cheapest option for small businesses working with WePay's platform partners. However, having an all-in-one payment processor and software platform is certainly convenient. It could also translate into more online sales, because the platform and payment processor are integrated.
Charging per transaction is relatively normal, but WePay's fee doesn't include the markup that platform operators have the option to add. This means overall processing rates could vary significantly from platform to platform. Small businesses working with WePay's platform partners should consult the platform to find out whether they're being up-charged.
Although WePay has a lot of informative articles on its website, technical questions must be submitted through email, which could lead to long wait times. If you're trying to integrate WePay into your platform and run into issues with the API, for example, you might have to wait for a response before you can accept payments.
2.29% plus 9 cents for in-person and QR code transactions.

3.49% plus 9 cents for manual-entry card transactions.

2.99% plus 49 cents for invoicing (payment made with card).

3.49% plus 49 cents for invoicing (payment made with PayPal).
Why we like it: Most payments processed through PayPal require customers to leave the platform or complete checkout through a PayPal-hosted page unless the platform uses PayPal Payments Pro. That plan, however, involves higher transaction fees. In addition to credit and debit payments, PayPal also accepts Venmo and consumer PayPal accounts. It has buy now, pay later options, and a point-of-sale system called Zettle, too. PayPal Business accounts work directly with small businesses.
2.6% plus 10 cents for in-person transactions.

2.9% plus 30 cents for online transactions.

3.5% plus 15 cents for manually keyed transactions.

3.3% plus 30 cents for invoices.
Why we like it: Square is a fantastic option for small businesses that want an all-in-one POS system with payment processing, hardware and software. Businesses that sign up with Square enjoy several perks, including a free mobile card reader and the opportunity to build a free website.
2.7% plus 5 cents for in-person transactions.

2.9% plus 30 cents for online transactions.

3.4% plus 30 cents for manually keyed transactions.

4.4% plus 30 cents for international card transactions.
Why we like it: The main difference between Stripe and WePay is that Stripe targets small businesses and platform operators, rather than just the latter. Like WePay, it's highly customizable with dozens of developer platforms and extensions.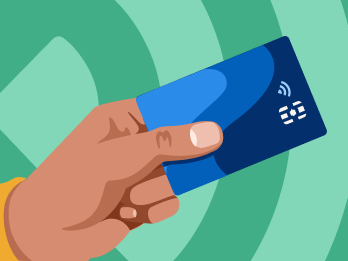 Accept payments, avoid surprises
Answer a few questions to match your business with our selected payment partners.
Find a payment provider tailored to your needs
Compare options
Compare features and pricing from our top payment picks.
Find a payment provider
Identify a payment provider that best suits your needs.
Open an account
Sign up with a provider directly on their website.