What Is a Paycard and How Does It Work?
Paycards are an alternative to direct deposit and make it easier for small businesses to pay employees who don't have bank accounts.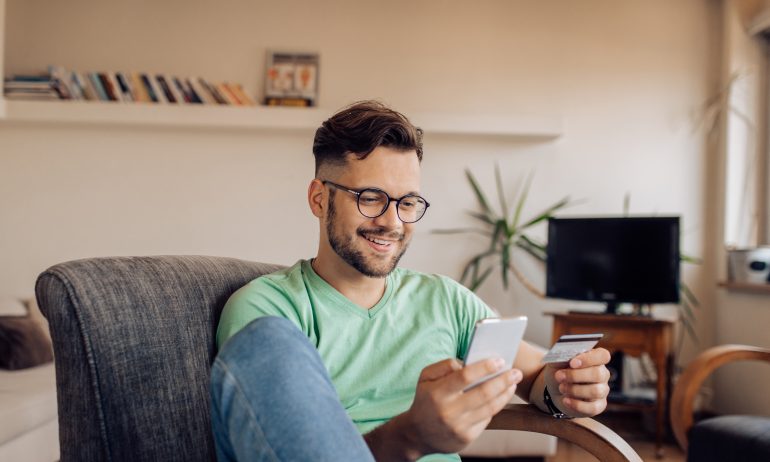 Many or all of the products featured here are from our partners who compensate us. This influences which products we write about and where and how the product appears on a page. However, this does not influence our evaluations. Our opinions are our own. Here is a list of our partners and here's how we make money.
A paycard is a prepaid card used to pay employees in place of more traditional forms such as a direct deposit. Because using a paycard eliminates the need for employees to cash checks or deposit funds at a bank, it's a good way for employers to accommodate those who don't have bank accounts.
Employees can use paycards similarly to bank-issued debit cards when making purchases, paying bills and even withdrawing cash at ATMs. But paycards can come with employee-paid fees and are regulated in some states. Here's what you need to know when considering paycards for your employees.
Don't confuse paycards with prepaid debit cards. Anyone can purchase a prepaid debit card in a store and continually load funds onto the card. Prepaid debit cards aren't associated with an employer.
Paycards are usually issued by third parties — such as Visa and Fintwist — that take care of the behind-the-scenes logistics. As a type of electronic payment, paycards are connected to a bank to allow funds to be transferred, but the relationship is between the paycard vendor and the bank — not the employee and the bank. When an employer enters into an agreement with a paycard vendor, it allows the associated bank to facilitate electronic payments.
Employers set up their paycard program with their chosen vendor and enroll employees to receive individual paycards. Once an employer is ready to pay employees, it initiates deposits for paycards, similar to creating direct deposits using its chosen payroll software.
With the help of the paycard vendor, the funds are transferred to each employee's paycard, and employees can access the funds almost immediately. In addition, funds can be added to employee paycards every pay cycle, so you only have to provide an employee with one card for their tenure at your business.
This simple process that resembles the direct deposit payment option for employers is beneficial for small businesses that want to avoid printing checks but still offer employees without bank accounts a more convenient payment method.
Why should a business use paycards?
The need for non-bank-based payroll methods might be more relevant than you think. According to a Federal Deposit Insurance Corporation survey, 5.4% of households in the United States didn't have bank accounts in 2019. And if you have employees without bank accounts, they're likely paying fees to cash their paychecks.
This extra cost can eat into employees' net pay, which has led to the innovation of payroll debit card technology. By offering an alternative method to pay employees, businesses can support employees in non-traditional financial circumstances by reducing the costs associated with check cashing.
Which businesses should consider paycards?
Businesses with unbanked employees. Paycards can be a good option for companies who want to provide employees who don't have bank accounts with a more convenient payment method.
Businesses that want to offer additional payment methods. Companies that want to expand payment strategies beyond paper checks or direct deposits might also benefit from using paycards.
The total costs for setting up and using paycards vary with vendors, but some service providers require minimal upfront payments and make their money as employees use their cards. In addition, some paycard providers offer optional features like branding cards that can add to the overall costs.
Small businesses interested in learning more about the cost of paycards should reach out to a provider to discuss fees for both the employer and the employees.
How are paycards regulated?
Paycards are regulated at the federal level regarding fee disclosures, liability protection and more, and some states have specific requirements that employers have to follow.
As an employer, you can't offer only paycards — you must provide your employees with an alternative such as paper checks or direct deposits. In addition, most states have restrictions on what methods you're allowed to offer employees for payment, with some states requiring employees to provide written consent before employers provide paycards.
Just like with other payroll methods, employers will likely still need to give employees pay stubs to show how wages were calculated and how much was deducted. Check your state's requirements to ensure you provide what's required for paycard payments.
There are also regulations for how often employees can be charged to withdraw money with their paycards, but this varies by state. For example, Arizona requires that employees be able to withdraw money at least once per pay period for free, but Idaho has no laws governing the use of paycards. These requirements can impact what paycard vendors you can work with within the states where you have employees.
Paycards offer employers and employees several advantages, including:
Employees don't have to have bank accounts. Because their pay is directly loaded onto their card, employees can still get paid without setting up a bank account.

Employees can shop just like they're using a debit card. Employees can pay bills with a paycard provider's app, transfer money through other platforms and shop online and in apps with a paycard.

Some employers can save money. The costs of using payroll debit cards are generally less than printing paper checks.

Some paycards come with protection. Paycards often require a PIN, so they may be protected if stolen or lost.
There are some disadvantages to using paycards that can affect businesses and their employees:
Employees might pay some fees to use a paycard. Paycards usually charge specific fees for activities like making purchases, withdrawing funds and even checking a card's balance. These vary from vendor to vendor.

Employees may have trouble withdrawing all of their money from an ATM. Because ATMs don't distribute coins, employees can't access every cent in their payment.

State regulations vary. Employers must comply with state requirements, which may affect selecting a vendor.

You can't always reverse a deposit. Not all paycard providers allow employers to adjust a deposit if they've overpaid the employee, which can create payroll complications.

Contesting unauthorized charges can be challenging. Some employees who have used paycards have struggled to recover funds from unauthorized charges. Because employees have to go through the paycard provider instead of a bank, the process can be challenging.
Frequently asked questions
Can employers require employees to be paid by paycard?
Where can paycards be used?
Can my employer see what I purchase on a paycard?