What Is E-Commerce? Definition and How It Works
E-commerce is the sale of products and services over the internet. Many businesses do at least some e-commerce.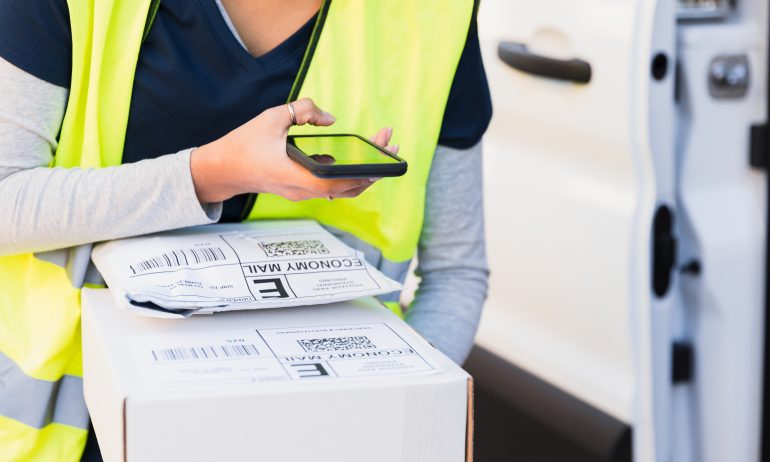 Many or all of the products featured here are from our partners who compensate us. This influences which products we write about and where and how the product appears on a page. However, this does not influence our evaluations. Our opinions are our own. Here is a list of our partners and here's how we make money.
E-commerce is the online sale of goods and services.

Even if you have a brick-and-mortar location, e-commerce may be part of your business.

You'll need to use an e-commerce platform to take orders or appointments and process online payments.

Make sure to think about online marketing, shipping and customer service solutions as your business grows.
E-commerce is the buying and selling of products and services online. If you're interested in starting an e-commerce business, here's a breakdown of what e-commerce is, how businesses can operate online and how to tell if e-commerce is the right fit for you.
E-commerce is the online sale of goods and services.
In general, e-commerce businesses rely on their websites, as well as social media sites and third-party marketplaces like Amazon, where visitors can book appointments or add products to a shopping cart, then pay for them.
An e-commerce business model defines who your customers are and how you generate revenue. Common types of e-commerce include direct-to-consumer, business-to-business and peer-to-peer sales.
How does e-commerce work?
E-commerce generally follows these steps:
The business creates an e-commerce website. You can use an e-commerce website builder to launch an online store, sometimes for free.

The business lists products and services. Once your website is live, you can add products in a variety of colors and sizes. The best online store builders let you list unlimited products. You may also be able to list products on social media websites like Instagram or third-party marketplaces like Amazon. 

A customer chooses what they want to buy. Shoppers can browse your catalog and place items in their online shopping cart. 

The customer uses a credit or debit card to pay for it. You'll need a payment processing service to facilitate these transactions, but one may come built into your e-commerce website.  

The business receives the order. Most online store builders include a dashboard where you can see all the orders you've received and track their status.

The business ships the product or provides the service. Lastly, you'll need to give the customer what they paid for. Again, some e-commerce website builders offer tools to help, including shipping label printing and package tracking. 
When you think about e-commerce businesses, you may picture giants like Amazon and Etsy. But many businesses have an e-commerce dimension — even if they operate brick-and-mortar locations, too.
If you take orders and accept payments online, you're partly an e-commerce business. For example:
What does it take to succeed in e-commerce?
Building success in e-commerce isn't as simple as setting up a website. You'll need to develop a niche, reach potential customers and manage relationships with those customers. The sooner you can anticipate these challenges and choose the right tools to help you navigate them, the smoother your path may be.
There's no shortage of online business ideas. The right one for you takes advantage of your existing skill set and comes with manageable startup costs. Creating a business plan can help you understand what you'll need to do to bring your idea to life.
The right e-commerce platform
As an e-commerce business, you'll probably spend a lot of time on Shopify, Square, Squarespace or whatever tool you use to start an online store — even after you build your website. Most of these services come with tools that can help you track orders, communicate with customers and market your products.
The best e-commerce platform for you has the features you need most at a price you can afford. Take advantage of free trials to find the right fit.
Once your website is up and running, you'll need to use online marketing to reach customers. This can include methods like email marketing, social media, digital ads, search engine optimization and building relationships with influencers.
If you have a storefront, locals may already know you, but you may still want to use targeted ads to grow your customer pool. Even if you're selling to customers all over the country or world, you'll still need ways to target the people most likely to be interested in your product.
If you sell physical products, getting orders to customers in a timely fashion is critical. But packing and shipping those orders can be time-consuming and expensive.
Many e-commerce platforms offer tools to make it easier, like shipping label printing and discounts if you ship with particular carriers. Larger businesses may want to try dedicated shipping software, like Shippo. You may also choose to offer in-store pickup to avoid some of the hassle.
Dealing with customer inquiries, returns and occasional complaints can be stressful and hard to manage. Your e-commerce platform may offer a messaging service to help manage those conversations. But the more information you can provide to customers upfront — whether that's tracking numbers for their shipments or the details of your return policy — the more you may be able to reduce the communication burden later on.
Tax and regulatory compliance
All businesses need to comply with local, state and federal regulations. Research the rules in your city and state to ensure you have the proper licenses to run your business. And make sure you're paying your business taxes, plus freelancer taxes if you're collecting income from your e-commerce business.
You may also need to pay sales tax in the states where your customers are located. Some e-commerce platforms offer plug-ins that can help you collect the right sales tax from your customers, then remit it to the proper authorities.
Is e-commerce right for your business?
Starting any type of business is a risk. But in general, the advantages of e-commerce include:
Large customer base: As an online seller, your products and services could reach people all over the world, not just in your city. 

24/7 sales: You don't need to turn on your "open" sign each day when your storefront is digital. This can help you save on overhead costs — you don't need to pay an employee to wait for customers to come into the store — and it gives customers the flexibility to place orders on their own schedules.

Low startup costs: In addition to saving on staffing, most e-commerce businesses don't need startup funding to renovate and furnish a brick-and-mortar space. You'll probably need to spend some money to develop inventory and build your website, though. 
There are also challenges with starting an e-commerce business, like:
Need for digital skills: Many e-commerce website builders boast about how easy they are to use. Still, a member of your team will need to develop fluency in whatever platform you choose and be ready to troubleshoot if problems arise. 

Shipping challenges: When your customers are all over the country — or the world — you'll need to get products to them. Look for an e-commerce platform that helps you print shipping labels and lets customers track their shipments. 

Lots of competition: When you're making sales online, you're competing with countless other sellers for every dollar. You may need to invest extra resources in small-business marketing and customer retention.