What Is Fintwist?
Fintwist offers a payroll card option for small businesses to pay employees without bank accounts, but employees might pay fees.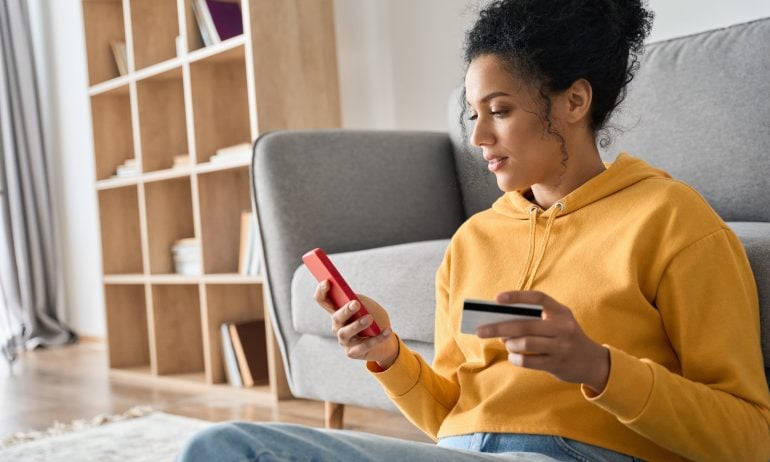 Many or all of the products featured here are from our partners who compensate us. This influences which products we write about and where and how the product appears on a page. However, this does not influence our evaluations. Our opinions are our own. Here is a list of our partners and here's how we make money.
Fintwist is a payroll card company that allows employers to provide multiple employee benefits, including paycard payments and on-demand wage access. The products are geared toward employers with hourly workers — including full-time, part-time and contract employees — who need faster access to paychecks or may not have bank accounts. However, while paycards have the same federal protections against fraud as debit cards, several customer reviews note that it's difficult to resolve unauthorized charges on Fintwist cards.
Fintwist services are free for employers. The company makes money through convenience charges as employees use paycards, but doesn't publish its fees.
While paying employees with a paycard may be a worthwhile option to offer at some workplaces, it can't be the only choice; federal law prevents employers from requiring employees to accept payment by paycard. Some states have laws about when paycards can and can't be used for payment.
Fintwist's paycard is an alternative digital payment solution for paying employees. Instead of using paper checks or direct deposit, you can transfer employees' funds to a paycard that they can use like a debit card without requiring access to a bank account.
As with most paycards, the employees can incur fees when using the Fintwist paycard, including an out-of-network ATM fee and an ATM balance inquiry fee. The cards come with a free mobile app where users can check their balance.
All paycards have to have a relationship with a bank to facilitate the transfer of funds because they are still a form of electronic payment. Fintwist's paycard sponsor is Regions Bank of Alabama, which is FDIC-insured and passes that protection on to Fintwist customers. Mastercard is the paycard's credit sponsor to assist with transactions and provide user protection.
Fintwist also tracks and stays in compliance with state and federal direct deposit and payroll card laws on your behalf.
Fintwist OnDemand is an earned wage access benefit that allows employees to access their wages when they need them instead of waiting for a payroll cycle to end. With this feature, employees can access their wages as early as when a shift ends for a small fee. Employees have access to the feature via the Fintwist app where they can view available funds and choose how much to be paid before their scheduled payday.
Fintwist designed its mobile app for employees using its paycards. The app features multiple screens, including a color-coded breakdown of total spending by category, transaction summaries, available balance, bill pay, an ATM locator and an option to suspend a paycard in the event of suspected fraud. The mobile app is available for Android and Apple smartphones.
And if an employee isn't a smartphone user, they can access the same information through Fintwist's web portal, which is hosted by Comdata.
Fintwist gives employees additional payment options. Even if you have only a handful of employees who don't have a bank account, offering an option like Fintwist's paycard for those who need it supports your nontraditional employees.

Training is included. The company trains employers on how to help employees use their products.

It's free. Businesses don't pay anything to set up and use the service.
Fees come out of employees' paycard balances. Unlike direct deposit or cashing a check when they have a bank account, using a paycard might cause employees to lose money along the way. Fintwist does not publish its fee structure.

If employees have issues accessing money via a paycard, you can't fix it for them. With a direct deposit, an issue can be resolved between the employer and the employee's bank. With a paycard, however, the employee will need to talk with Comdata or Mastercard to resolve any issues.

Customer reviews point to issues with unauthorized charges. Reviews mention that Fintwist and Comdata don't make it easy to resolve unauthorized charges on employees' paycards.
There aren't a lot of customer reviews online for Fintwist, and many of them are intermingled with reviews for its parent company, Comdata. However, a few reviews that focus on Comdata cards, including Fintwist's paycards, include stories of employees noticing unauthorized charges on their paycards that amount to hundreds of dollars, in some cases on the same day they were paid.
When asked about the transaction issues, a Fintwist representative said by email that the company "trust[s] Mastercard to protect user's purchases" and that Mastercard's Zero Liability Protection "ensures that the financial institution that issued the Mastercard won't hold the employee responsible for 'unauthorized transactions.'"
Customers have also said that customer support is unhelpful, even with resolving unauthorized charges. This is made more complicated by customer reports that Comdata can take up to 21 days to investigate fraudulent charges, which has left some customers without essential funds.
Regarding customer service, Fintwist has designed its customer support to "help employers troubleshoot issues for their entire workforce, not individual account holders," said a Fintwist representative by email. In these cases, it seems employees must reach out to Mastercard directly rather than Fintwist for assistance with transactions. Additionally, Fintwist states that it handles transaction disputes within the regulatory standards, referring to the 21-day investigation time frame.
Fintwist isn't rated with the Better Business Bureau, but its parent company, Comdata, has a score of A+.
Get 25% off the Plus plan for a limited time
Another free option is Gusto's Cash Accounts, which comes as part of a Gusto payroll subscription. Instead of providing only a paycard, this option sets up checking and savings accounts for employees as they would at a bank. Employees can use a debit card to spend the money deposited in an account and even link an account to external bank accounts to transfer funds. A $2.50 out-of-network ATM fee is the only fee employees need to worry about; there are no minimum balance fees, transfer fees or account fees. And because any underfunded transactions are declined, employees are protected from overdraft fees. Plus, employees can earn interest on savings accounts and manage their spending through the Gusto Wallet mobile app.
ADP offers its Wisely Pay Paycard, which has no sign-up fee. Employees can have direct deposits from employers and other sources go straight on their paycards for quick spending, and the paycard can be used everywhere Visa is accepted, including with digital wallet apps like Samsung Pay. Some ATM withdrawals are free, but this can depend on the cardholder agreement. The mobile app also lets employees check their balance, get alerts and find nearby ATMs. And to protect employees, the paycard comes with fraud protection services, is FDIC insured and offers card lock features to avoid unauthorized spending.
Square offers the option for businesses that use Square Payroll to pay employees through the Cash App in lieu of a direct deposit in a bank account. Employees can access and spend their funds with a Cash Card, which can be used everywhere Visa cards are accepted. And because employees sign up for their own Cash App account, transactions and balance information are private, and they can elect to have their pay sent to the app or elsewhere. The best feature of the Cash App option is Instant Payments, which funds employees' Cash Card within minutes after payroll is run.