What Is Toast?
Toast software and hardware is used by restaurants to take orders, process payments and manage the business.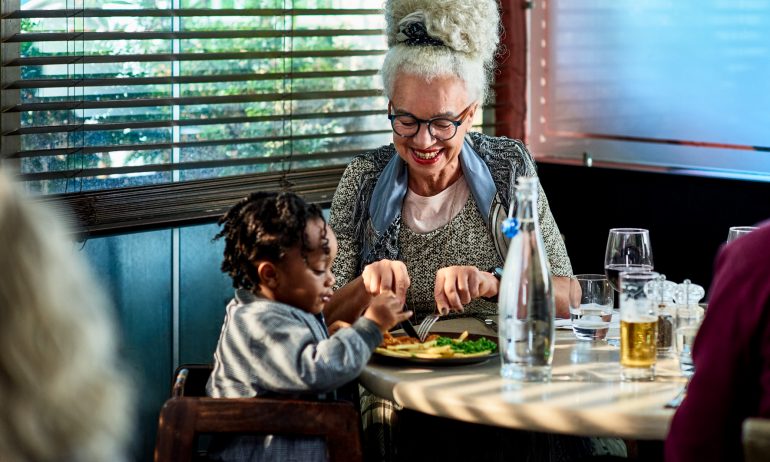 Many or all of the products featured here are from our partners who compensate us. This influences which products we write about and where and how the product appears on a page. However, this does not influence our evaluations. Our opinions are our own. Here is a list of our partners and here's how we make money.
Toast combines many of the systems needed to run a restaurant — including a point-of-sale system, payment processing and online ordering — into a single platform. While many competitors offer similar combined services, the platform stands out for making software and hardware exclusively for restaurants.
Toast is NerdWallet's pick for best POS system for restaurants. Its long list of industry-specific features, including its hardware design and its 24/7 customer service, make it a good option for many types of restaurants.
Find the right payment provider to meet your unique business needs.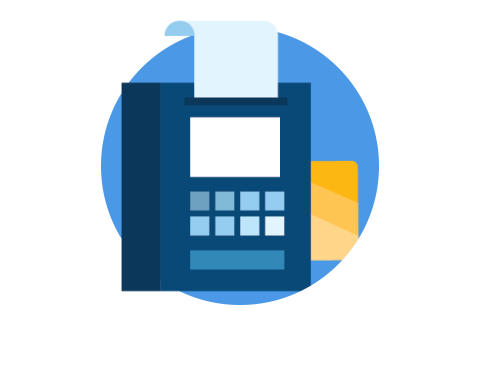 What does Toast work best for?
Toast works well in multiple food-related settings, such as sit-down and counter-service restaurants, bars, food trucks and coffee shops. The platform's ability to manage menus, online sales, customer loyalty programs and more across multiple locations is a plus for growing restaurants.
When does Toast not make sense?
Small restaurants might find they don't take full advantage of Toast's many features; a simpler, lower cost option might be enough. It does have a free version, but it doesn't come with features some other free options have, like online ordering. It also requires a contract; newer restaurants might prefer the flexibility of a no-contract POS system.
Take customer orders in a variety of ways
At its core, Toast is a POS system, which means it provides an interface to take customer orders. Its software is capable of seamlessly managing menu changes and multiple locations. The company also designs its own hardware.
The range of hardware options gives restaurants flexibility in how they accept in-person orders.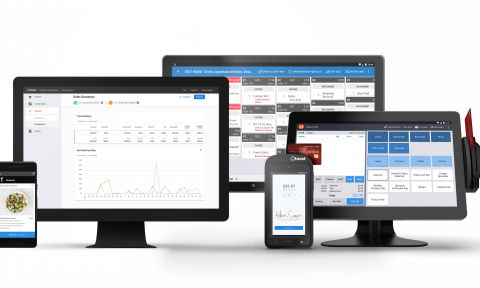 A touchscreen terminal supports the traditional method of servers taking orders at a table and entering them elsewhere.

A customer-facing screen added to the backside of the touchscreen terminal is a good fit for counter-service restaurants, allowing the customer to view sales information, add a tip and complete card transactions.

A self-serve kiosk allows customers to place their own orders and pay without staff interaction.

A handheld touchscreen device lets servers take orders and payments at each table.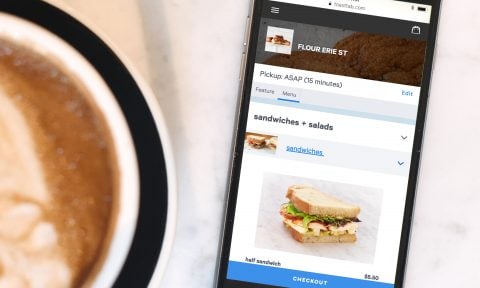 Online ordering: A restaurant can set up an ordering page for takeout or delivery that's linked to its POS system, so changes to your menu in your restaurant are reflected online.

Takeout app: If you're signed up for Toast's digital ordering, you can list your restaurant on this app, which is similar to Doordash.

Order & Pay: This feature enables in-person customers to order on their phones using a table-specific QR code. Each party in a group can order and pay using their own phone.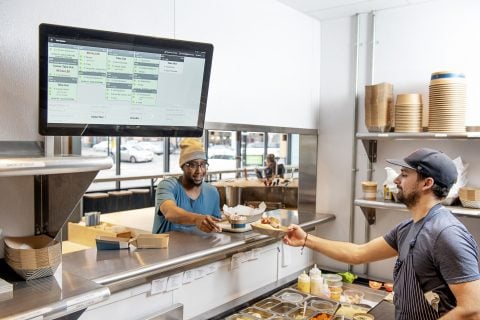 Once an order is entered, Toast helps move the order along.
A kitchen display system keeps your kitchen in sync with the front-of-house, replacing paper tickets with a digital display. Toast's KDS is built to withstand tough conditions, supports multiple languages and you can automatically route orders to the right station, like burgers to the grill and onion rings to the fryer.

Toast Delivery Services is an on-demand network of drivers who can deliver food for less than 4% per order — significantly cheaper than some delivery apps. If you also want access to the big audiences major delivery apps have, Toast integrates with Uber Eats, DoorDash and Grubhub.
When customers pay with a card, whether in person or online, Toast processes the payment and takes a cut of the total amount. You'll typically receive funds one to two business days after payment settlement, which takes place as soon as the day after a sale is made.
Run reports and analyze data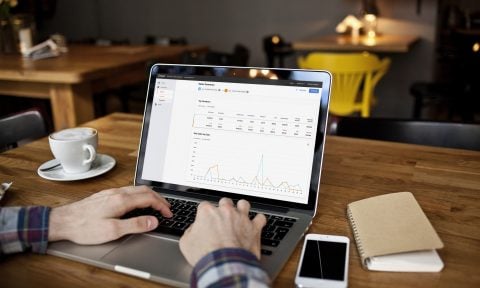 With dozens of business-oriented reports, you can view important trends. These can show you which times of day are the most lucrative and guest feedback, while also compiling daily accounting reports.
Staff scheduling and payroll tasks aren't always tied to a POS system, but integrating these routines can add value. For example, you can see which employees tend to bring in the biggest orders and control labor costs by reviewing expected demand before setting schedules. Text team members individually or as a group and leave to-do lists from anywhere.
The platform's loyalty program can also help you collect contact information at checkout, then use digital punch cards and targeted emails to keep them coming back. Over time, you'll understand what your top customers like best.
The cost of using Toast is broken down into three categories:
Upfront costs. This covers hardware and implementation. In some cases, you can spread this cost out over time.

Payment processing fees. Every time a customer pays with a card, the platform takes a small cut. The amount you'll pay every month corresponds with your sales volume.

Monthly software fee. Think of this as a recurring subscription fee. Toast is a modular system, and the monthly cost is based on the features you've chosen to use.
Toast uses quote-based pricing. To know what your cost would be, you'll first need to speak to a representative, who will share the amount you'd pay upfront and every month plus your payment processing fee for your specific setup. In addition, the platform usually requires an upfront contract of one to three years, followed by annual renewals.
While the cost to use Toast may end up being satisfactory, the extra work it takes to compare to more transparently priced POS systems can be a hassle. Also, some competitors don't require contracts, which makes it easier and cheaper to switch platforms.
In addition to its custom setups, Toast offers four preconfigured versions of its POS systems.
With every version, you'll be able to:
Create and manage menus across multiple locations.

Access reports, including real-time sales data.

Contact live customer support 24/7.
Best for: Single in-person dining location with limited staff.
Toast's Quick Start Bundle contains the features listed above in addition to digital menus, mobile payments, payment processing, and system installation. Online ordering and the Toast TakeOut App will cost extra, however, and it does not support features like delivery or team management.
Best for: In-person dining with staff.
This plan consists of the core Toast features along with the ability to add-on features for online dining and team management.
Restaurant Basics: $110 per month
Best for: Restaurants that want to include payroll and staff management.
This plan consists of the core Toast features with a side of scheduling and payroll tools. Online ordering is available as an add-on.
Best for: Restaurants that emphasize online ordering.
This plan pairs Toast's core features with its digital ordering platform. This platform includes an online menu and payment page that syncs with your POS system, access to Toast-managed delivery services and the ability to add your restaurant to the platform's Takeout app. Team management and payroll are not included.
Find the right payment provider to meet your unique business needs.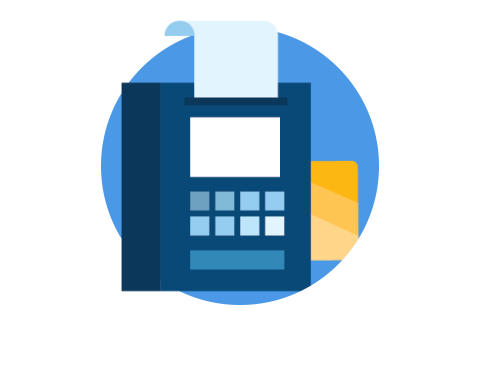 Photos courtesy of Toast.
Find a payment provider tailored to your needs
Compare options
Compare features and pricing from our top payment picks.
Find a payment provider
Identify a payment provider that best suits your needs.
Open an account
Sign up with a provider directly on their website.