Your Payment Processor Froze Your Account — Now What?
Here are a few ways to move things along if your payment processor has frozen your account.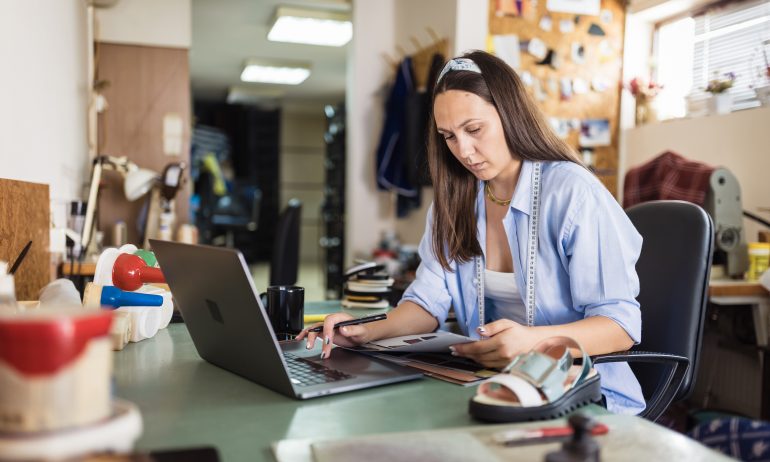 Many or all of the products featured here are from our partners who compensate us. This influences which products we write about and where and how the product appears on a page. However, this does not influence our evaluations. Our opinions are our own. Here is a list of our partners and here's how we make money.
It's a small business's worst nightmare: You've been notified by your payment processor that your transactions are being investigated for potentially fraudulent activities. Your account has been frozen, you're not allowed to process any transactions until further notice and what funds were being processed aren't going to be deposited. Your entire revenue stream is stalled.
But there are a few things you can do to work with your payment processor to try to speed up the release of funds and reinstatement of your account. Here's what you need to know about processing account freezes and how to respond.
Account freeze vs. account hold
An account freeze differs from an account hold. When a payment processor puts a hold on a merchant account, usually only certain transactions are held by the processor. It doesn't stop all transactions, so you still have access to some funds. If a payment processor puts a hold on certain transactions because it requires a minimum reserve to cover the potential costs of chargebacks and fraudulent transactions, it will keep these funds indefinitely while allowing you to continue to process payments from customers. Think of it as a deposit that you'll get back if you ever close your account in good standing.
When a payment processor freezes a merchant account, however, it halts all activity and holds funds until it can investigate suspected fraud or agreement violations. During an account freeze, a merchant is unable to process any transactions and cannot have any pending funds transferred to their bank account. Essentially, a business's ability to accept cards can be stalled until an investigation proves the transactions are legitimate.
How long will your account be frozen?
Payment processors generally stipulate in their contracts that they can freeze accounts and investigate merchant activity for up to 120 days. But that doesn't mean that your account will be frozen for that long. If you work with the payment processor to resolve the issue quickly, the freeze might be lifted sooner. Two businesses can raise the same red flag and have different results: The one that provides the right information immediately can have its account unfrozen within a week, while the business that drags its feet could wait a month or more to have access to funds.
Regardless of how cooperative you are, it's smart to think about what you'll do financially if your account is frozen for the full 120 days.
Most payment processors outline in their terms of use what actions they can take in certain situations, like suspected fraud, and what they are legally allowed to do to combat potential payment fraud. While it is frustrating to have your account frozen without warning, learning why it happened can help you avoid similar situations in the future.
You need to understand what caused the account freeze and what you can do to resolve the issue quickly. The processor might not be able to give you a full explanation of what it's looking at to ensure it can carry out an investigation, but it should be able to tell you why your account has been frozen and what you can do to assist the investigation.
If your processor requests information or documentation relating to specific transactions, provide it as quickly and transparently as possible. The more quickly you offer up details, the more quickly your payment processor is likely to resolve the issue.
How to accept other payment methods
To keep up some revenue while your account is being reviewed, you can accept other payment methods. Consider how the following payment methods might work for your business:
Cash. This is a great option for in-person transactions because there are no processing fees attached to the payment. Be sure to alert customers in advance so they know to stop by the ATM.

Checks. With customers you know well and trust, checks can be a credit card alternative. But be wary of accepting checks from everyone: Having several bad checks bounce won't help your situation.

Peer-to-peer apps. Apps like PayPal, Venmo, Zelle and Cash App offer business accounts that allow customers to send you money directly, which is deposited into your app account. This can be a good backup for accepting card payments — but note that these transactions are still subject to terms and conditions and, as with other processors, your account could be frozen for suspicious activity.

Backup payment processor. This is an option if you absolutely have to process credit cards while your account is being investigated, although don't rush into a new contract that could put you on the hook for more fees. However, this is not an option for businesses that are labeled high risk because of consistent fraudulent behavior and that have been added to the Member Alert to Control High-Risk Merchants — or MATCH — list, which is shared among payment processors while reviewing new merchant applications.
Prioritize your business-critical expenses
After speaking with the processor and providing its team with information, your next step is to make a plan for how to mitigate any harm to your business finances. You'll need to think about how you're going to handle:
Pausing subscriptions that you won't be able to afford, such as automatic inventory purchase.

Paying for overhead that can't be paused, like rent.

Alerting customers about changes in payment processing.

Disabling e-commerce payment options on your website.
If you don't have a savings fund to fall back on, consider looking for someone to help you address financial concerns and research how to find assistance in the meantime. Resources to consider include:
Best Payment Processing Companies
Product

Payment processing fees

Monthly fee

Learn more

Helcim

0.40% + 8¢

 

plus interchange, in-person; 0.50% + 25¢ plus interchange, online.

$0

 

Square

2.6% + 10¢

 

in-person; 2.9% + 30¢ online.

$0

 

Starts at $0/month for unlimited devices and locations.

Stripe Payments

2.7% + 5¢

 

in-person; 2.9% + 30¢ online.

$0