Second Stimulus Check: Who Qualifies, When It Will Arrive & How to Calculate How Much You May Get
The second round of stimulus checks are up to $600 per adult and $600 per child under age 17.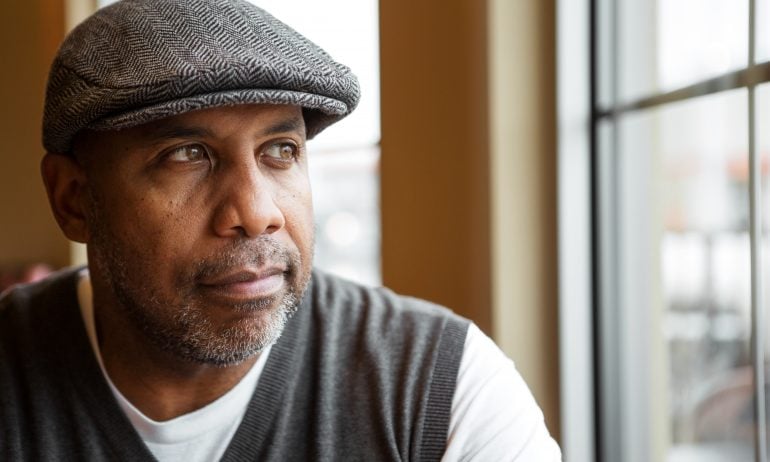 Many or all of the products featured here are from our partners who compensate us. This may influence which products we write about and where and how the product appears on a page. However, this does not influence our evaluations. Our opinions are our own. Here is a list of
our partners
and
here's how we make money
.
A year-end coronavirus relief package totalling some $900 billion and including a second round of stimulus payments has become law. Here's a rundown of how much money you might soon get in a second stimulus check, how that IRS payment will arrive and when.
We are updating this page as new information becomes available.
---
How much is my stimulus payment?
The U.S. Treasury disbursed up to $600 per adult and $600 per qualifying child under age 17. A qualifying married couple with two kids would get $2,400, for example.
Who qualifies for a stimulus check?
Not everyone. Here's the income criteria:
Single filers whose adjusted gross income does not exceed $75,000 are eligible for the full $600 stimulus payment. For those who earn more, the IRS payment shrinks by $5 for every $100 of income, before expiring at $87,000.

Married couples who file jointly and whose AGIs do not exceed $150,000 are eligible for a full $1,200 stimulus payment. For those who earn more, the payment shrinks by $5 for every $100 of income, before expiring at $174,000.

Heads of household whose AGI does not exceed $112,500 are eligible for the full $600 stimulus payment. For those who earn more, the payment shrinks by $5 for every $100 of income, before expiring at $124,500.
No matter your IRS filing status, the stimulus payment includes $600 for every qualifying child under 17 you might have. So even if your income exceeds the maximums above, if you have kids you might still receive some money.
When will stimulus checks arrive? And in what form?
As of February 26, 2021, the IRS says it has finished sending out stimulus checks. You can track the status of your check (also referred to as an Economic Impact Payment) on the IRS website. Broader updates will be posted on the IRS Coronavirus Tax Relief page.
You will get a letter in the mail from the U.S. Treasury detailing how the payment was made and for how much. If you receive the letter but don't actually receive the money, you can call the IRS and ask them to trace your payment. And if you are eligible but don't receive your check, you can claim the payment when you file your taxes (more on how to do that below).
Here's the rundown of the forms of payment. Keep in mind, the form of payment this time around might differ from the form of payment for your first stimulus check.
The U.S. Treasury and the IRS began making direct deposits on December 29, 2020. The IRS will use the account data in its system to make direct deposits. If you filed your taxes in 2020 and paid or received a federal tax refund with your bank account, that's where the second stimulus check would go.
If the IRS doesn't have your account information, you will receive your payment as a check or debit card in the mail, according to a statement from the House Ways and Means Committee. Paper checks began going out on December 30, 2020.
The IRS began sending out 8 million prepaid debit cards during the week of January 8. The card is called the Economic Impact Payment card and is issued by the U.S. Treasury's financial agent, MetaBank. You can learn more about the debit cards at eipcard.com. The cards are being issued in all 50 states, but the IRS says people in the western part of the U.S. are "generally more likely to receive an EIP card." Here's what the card and mailing envelope look like, so you don't accidentally throw out your money with the junk mail.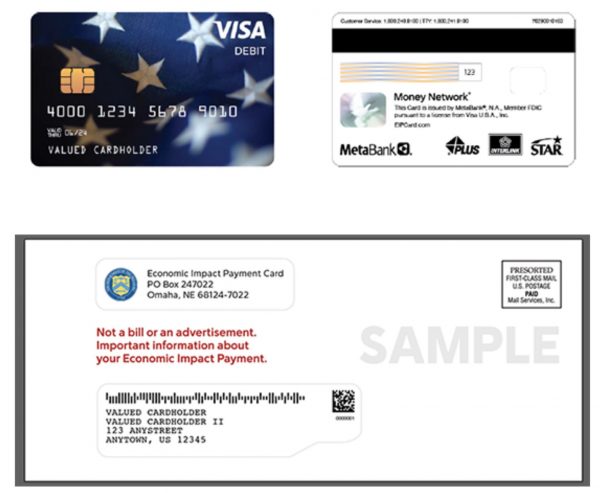 Who doesn't qualify for a stimulus check?
People who don't have valid identification numbers. Everybody involved must provide a valid taxpayer identification number such as a Social Security number (there are some exceptions for members of the military).

Certain dependents. If you are a dependent on someone else's tax return, you do not qualify for an Economic Impact Payment.

People who died before January 1, 2020.
Do I have to file a tax return to get a stimulus check?
No, but the payment might not be for the correct amount. If you haven't filed a tax return, the IRS will use information from the Social Security Administration, the Railroad Retirement Board and the Veterans Administration to figure out what to send you. This may be the case for many senior citizens, Social Security recipients and railroad retirees.
How do I claim my stimulus money if I never got a payment or didn't get the full amount?
If you were eligible for a stimulus check (also called an economic impact payment) but never received it or didn't receive the full amount, you have another chance to get that money by claiming the Recovery Rebate Credit on line 30 of form 1040. Page 58 of the instructions for form 1040 has a worksheet to help you calculate how much to claim. Stimulus check money you may have already received is not taxable at the federal level.
Is the stimulus check a loan?
Do I have to repay my stimulus money?
No, unless you obtained your stimulus check fraudulently.
Will stimulus checks be taxed as income?
No. It's what's called a refundable tax credit. Also, the language in the legislation says the payment will not affect eligibility for benefits or compensation from the Social Security Administration, the Railroad Retirement Board or the Veterans Administration.
How does this payment differ from the March stimulus payment?
There are a variety of differences. One of the most notable is that in the first round of stimulus payments, the Treasury issued up to $1,200 per adult and $500 per child under age 17.
What if Congress increases the payment amount later?
The U.S. Treasury said in a December 29, 2020, statement that if additional legislation comes along that increases the amount of the payment, payments that it has already issued "will be topped up as quickly as possible."
If you owe back taxes, you'll still get an IRS payment if you otherwise qualify. In this round, if you owe child support, your check will not shrink.

If you haven't filed your 2019 or 2020 tax return, now might be a good time if for no other reason than to make sure the IRS has your current information and bank account details.

If you don't qualify now, you might still get a break later. If you previously "made too much" to qualify for a stimulus check, you may not get a payment now even if you just lost your job. But you might be made whole later (and don't forget about filing for unemployment in the meantime). That's because these IRS payments are technically an advance on a tax credit that's available all year. So if your adjusted gross income ends up being under the limit or you have a baby, you might be able to claim the tax credit (or more of the tax credit) when you file your next tax return.

When it comes to the age 17 limit for dependents, the legislation leans on the existing rules for the child tax credit. Those rules say the child has to be under 17 at the end of the tax year (in this case, 2020) to qualify.

Watch your mailbox and your bank account. You should get a letter in the mail from the Treasury after it disburses the money to you. It will indicate how the payment was made, how much it was for and provide an IRS phone number if you have questions or didn't get the money.
We want to hear from you and encourage a lively discussion among our users. Please help us keep our site clean and safe by following our
posting guidelines
, and avoid disclosing personal or sensitive information such as bank account or phone numbers. Any comments posted under NerdWallet's official account are not reviewed or endorsed by representatives of financial institutions affiliated with the reviewed products, unless explicitly stated otherwise.