How FICA Tax and Tax Withholding Work in 2021
Here are the taxes coming out of your paycheck — and how you can change them.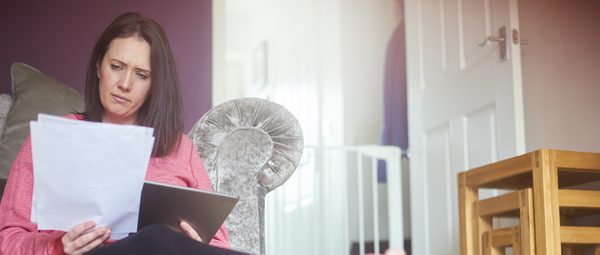 Many or all of the products featured here are from our partners who compensate us. This may influence which products we write about and where and how the product appears on a page. However, this does not influence our evaluations. Our opinions are our own. Here is a list of our partners and here's how we make money.
Payroll taxes, including FICA tax or withholding tax, are what your employer deducts from your pay and sends to the IRS, state or other tax authority on your behalf. Here are the key factors, and why your tax withholding is important to monitor.
FICA tax includes a 6.2% Social Security tax and 1.45% Medicare tax on earnings. In 2020, only the first $137,700 of earnings was subject to the Social Security tax ($142,800 in 2021). A 0.9% Medicare tax may apply to earnings over $200,000 for single filers/$250,000 for joint filers.
FICA is often referred to as payroll tax because typically employers deduct FICA tax from employee paychecks and remit the money to the IRS on behalf of the employee.
FICA stands for Federal Insurance Contributions Act.
A withholding tax is an income tax that a payer (typically an employer) remits on a payee's behalf (typically an employee). The payer deducts, or withholds, the tax from the payee's income.
Here's a breakdown of the taxes that might come out of your paycheck.
The amount of tax your employer withholds from your check largely depends on what you put on your , which you probably filled out when you started your job. Here are some things to know:
Employers have to withhold taxes from employee paychecks because taxes are a pay-as-you-go arrangement in the United States. When you earn money, the IRS wants its cut as soon as possible.
which means they elect not to have federal income tax withheld from their paychecks. Social Security and Medicare taxes will still come out of their checks, though.
Typically, you become exempt from withholding only if two things are true:
Remember, one of the big reasons you file a tax return is to calculate the income tax on all of your taxable income for the year and see how much of that tax you've already paid via withholding tax. If it turns out you've overpaid, you'll probably get a tax refund. If it turns out you've underpaid, you'll have a tax bill to pay.
If you ended up with a huge tax bill this year and don't want another, you can use Form W-4 to increase your tax withholding. That'll help you owe less (or nothing) next year.
If you got a huge tax refund, consider . You're giving the government a free loan and — even worse — you might be needlessly living on less of your paycheck all year. It may feel great to get a tax refund from the IRS, but think of how life might've been last year if you'd had that extra money when you needed it for groceries, overdue bills, getting the car fixed, paying off a credit card or investing.