Are Relocation Expenses Tax-Deductible?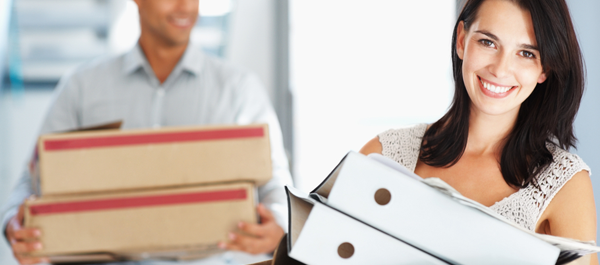 Many or all of the products featured here are from our partners who compensate us. This may influence which products we write about and where and how the product appears on a page. However, this does not influence our evaluations. Our opinions are our own. Here is a list of our partners and here's how we make money.
Whether you're moving because you've been offered a job in a new region, or because you want to move to a new area with higher job growth, you can—and should—itemize your moving deductions with IRS Form 3903 to ease the financial burden of your relocation.
You do not have to arrange to work before moving, as long as you find a job near your new home within a year. That means it's a good idea to keep detailed receipts of all your moving-incurred expenses just in case—even if your move wasn't motivated by a new job, if you find a new one within a year, it might be all the same to the IRS.
But in order to qualify for a moving tax deduction you must pass two tests: time and distance.
You must show that your new job is at least 50 miles from your former home. To break it down: let's say that your old home was 28 miles from your old job, and your new job is 68 miles from that same residence. You are not eligible for tax deductions on the move, since your work-to-former-home distance only grew by 40 miles. For this example, your old house would have to be 78 miles or more distant from your new workplace to qualify for the tax deductions.
In order to pass this test you must be working full-time for 39 weeks during the first 12 months you arrive at your new home. The rules change a little for self-employed individuals and those with seasonal jobs. If you are self-employed, you must work 78 weeks within your first 24 months. If you work seasonally—like teachers—the off-season when you are not working must be less than six months, and it will automatically count as a 12-month cycle.
There are a few exceptions to the time test. If something unforeseen happens—for instance, if you become disabled, or if you are laid off—you will still be eligible for a deduction. It is important to contact the IRS right away so you know what your options are if this happens. If you are in the military you are also exempt from the time test.
What you can deduct if you qualify
All the costs of packing up your household goods and personal effects—like boxes, tape, crates, and movers—can be deducted. The costs of connecting and disconnecting utilities, shipping and storage for 30 consecutive days after your move can be deducted as well.  You can also include lodging expenses you incurred in the town of your old home if you're leaving one day after your furniture has been moved.
There are two options for deductions related to traveling to your new home:
The first option is to deduct the actual expense of your trip. That means deducting the payments you made for gas, tolls and parking. If you're flying, your tickets are eligible—and you can deduct the cost of shipping your car.
The second option, if you're driving, is to use the standard mileage rate mandated by the IRS to calculate your deductible expenses. For 2012 the rate is 23 cents per mile. If you are traveling 400 miles to your new home, your standard mileage rate would equal $92. For both options you can also deduct costs for lodging, but not for meals, and your trip must be the quickest and shortest route available. It is recommended to keep records for both options, and use the one that can give you the biggest deduction.
You might be thinking that the cost of selling your old house is a part of your moving expenses, but the IRS doesn't see it that way. Closing costs, mortgage fees, points, purchase price, real estate commission paid—all of those expenses cannot be deducted. If you rent, the cost of entering into or breaking a lease, including the loss of your security deposit, aren't eligible, either.
When shipping your possessions, you can only deduct the full cost of shipping or moving items if you are transporting them directly from your former residence to your new residence. So if your move included shipping boxes that you were storing at your parents' house in a third location, you can only deduct part of that cost.
Once you arrive in your new city, you can't deduct any temporary living expenses—you'll have to move right on in to your new home. You can't deduct the changing of cosmetic details to your home like re-laying carpet or changing draperies. And get your stuff out of storage right away—you can only deduct those charges while you're in transit.
If your employer is covering the expenses for your move, you may not be able to deduct at all. The IRS provides a form in this event, and if your expenses are less than the amount paid to you by your employer for your move, you are not eligible for a deduction.
As soon as you begin your move, make sure to keep detailed receipts of all your moving-incurred expenses, whether you think you can deduct them or not. Tell your family members to keep their receipts, too, and save them all in a central location. Moving is complicated and stressful even before you consider the tax implications. If you plan carefully and stay organized, you'll find that figuring out your tax deductible moving expenses is much simpler—and perhaps even more pleasant—than the move itself.