5 Predictions for Reward Travel in 2020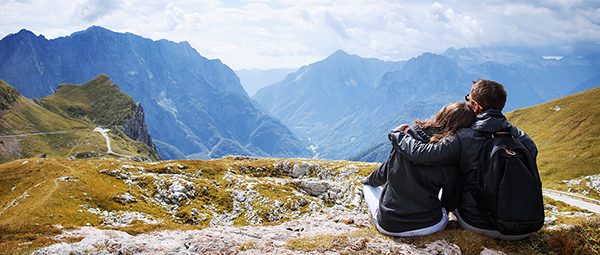 Many or all of the products featured here are from our partners who compensate us. This may influence which products we write about and where and how the product appears on a page. However, this does not influence our evaluations. Our opinions are our own. Here is a list of our partners and here's how we make money.
The '20s are nearly upon us. Will the Charleston make a comeback? Will the economy boom, as it did in the 1920s? Or will it bust, as many economists predict?
Don't ask me, I'm just a guy who likes points and miles.
Peering into my travel rewards crystal ball, there are a few events I expect to see in the coming year. Some of these are easy guesses that anyone in the travel space could make based on the recent past. Others are long shots and wishful thinking. Truly, none of them should inform your travel rewards strategy for 2020 — wait to see what really happens before making any plans.
American Airlines award pricing will go fully dynamic
Airlines like American have historically used award charts to determine the cost of miles for a particular route. For example, a flight from the continental U.S. to Hawaii starts at 20,000 miles each way on American Airlines. These award charts often include "sweet spots" that let you get more value from your miles.
However, more airlines have been moving to dynamic award pricing, which removes these charts altogether and basically treats miles like cash. That is, if a flight is expensive to book with cash, it will be expensive to book with miles. Delta started this trend, and United recently followed suit.
American Airlines held onto its award chart, yet has started dipping its toes in the dynamic-pricing waters with complex award sales and promotions. And rumors have swirled that they intend to go fully dynamic in the near future.
Now that United has ditched its award chart, I expect 2020 is the year when American announces it's doing the same. This would probably herald bad news for most AAdvantage members, unless American expands (and simplifies) its award sales.
The last bet was a safe one. This one is far less certain, but could have an enormous impact on the airline awards world. Alaska Airlines' acquisition of Virgin America may feel like recent news, but it actually went down three years ago. Alaska ran some aggressive promotions in 2019 to encourage West Coast loyalists from other airlines to make the switch to Alaska, but without a larger domestic (and international) presence, they'll never fully compete with American, Delta and United.
Why do I think Alaska might acquire JetBlue in 2020? Because they don't have many other expansion options, frankly. Southwest is the only major nonbudget airline left, and their business model is so different from Alaska's that it's hard to imagine such a merger. JetBlue and Alaska, on the other hand, seem like two coast-based sides of the same coin.
Of course, I have no idea about the underlying financial implications of such a merger, and there could be some obvious roadblocks I'm not aware of. But on the face of it, Alaska has almost no other option if it wants to keep expanding and competing with the big players.
We'll see another major hotel merger
My precognition isn't as precise here, but it tells me that another hotel merger is on the horizon. Why? Because of the 7,600-hotel elephant in the room: Marriott Bonvoy.
Since acquiring Starwood, the Marriott program has become so large that it's hard to see how smaller programs will remain competitive. World of Hyatt is an excellent program, but it's now so small compared to behemoths like Marriott and Hilton that it's almost beginning to feel boutique-y in comparison.
Of course, the pendulum could swing toward online travel agency (OTA) loyalty programs, which offer far greater flexibility than any traditional hotel rewards program. But otherwise, it will become increasingly hard to justify the limitations of small programs like Hyatt's, which will need to expand.
Hong Kong will be safe and on sale
I have a rule of thumb about picking ideal locations to visit: If my mom is slightly worried about me visiting a country but not terribly worried, it's probably a good bet. Some of my favorite recent destinations like Mexico City and Colombia fit this criterion.
Why is it good to visit safe-but-iffy locales? Because they're cheap! When demand on airfare and lodging drops, prices follow suit, making them budget-friendly gambles. And nothing thins out crowds of tourists like the threat of unrest.
That said, you probably shouldn't book your next vacation to Hong Kong just yet. But if tensions cool in the next few months, 2020 could be the cheapest year to visit this notoriously expensive metropolis.
The AmEx Platinum will switch from Priority Pass to LoungeBuddy
AmEx has already introduced LoungeBuddy access with the refreshed American Express® Green Card. But this is an a la carte option, not an all-you-can-lounge feature like Priority Pass membership.
Personally, as a The Platinum Card® from American Express cardholder, I would welcome anything that gets me out of the clutches of Priority Pass. When I joined a few years ago, it was everything I had hoped for. But most lounges I visit these days have a "No Priority Pass" sign semi-permanently affixed to their exteriors.
All information about the American Express® Green Card has been collected independently by NerdWallet. The American Express® Green Card is no longer available through NerdWallet.
---
How to maximize your rewards
Get more smart money moves – straight to your inbox
Sign up and we'll send you Nerdy articles about the money topics that matter most to you along with other ways to help you get more from your money.