What Is the Airbnb Refund Policy for a Bad Experience?
Customers should submit claims within 72 hours and provide photo evidence if possible.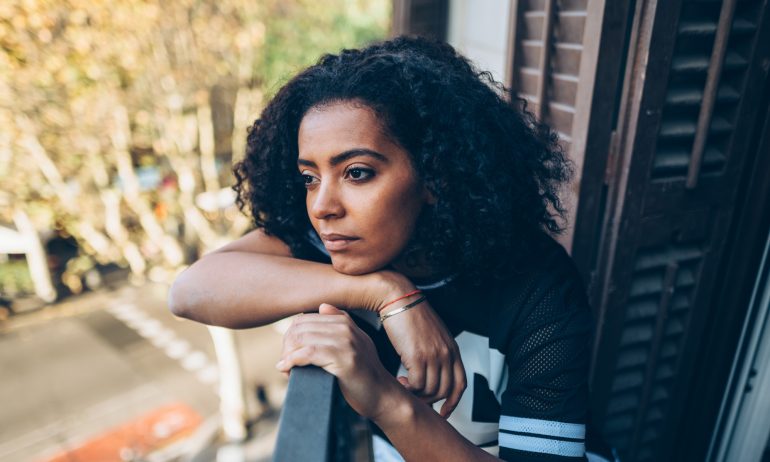 Many or all of the products featured here are from our partners who compensate us. This influences which products we write about and where and how the product appears on a page. However, this does not influence our evaluations. Our opinions are our own. Here is a list of our partners and here's how we make money.
Booking vacation rentals through platforms like Airbnb is becoming more popular among travelers. Airbnb rentals can often be in better locations than hotels and usually have more space. Plus, they're ideal when traveling with a large group.
But what happens if your rental isn't as advertised? Here's a look at the Airbnb refund policy for a bad experience.
Airbnb is an online marketplace for "hosts" (homeowners) to rent out some or all of their homes to travelers. While Airbnb started out focused on renting singular bedrooms (or even a couch), many reservations now are for entire units, which gives travelers privacy.
Travelers enjoy booking with Airbnb because it offers a more "local" experience by staying in someone's home versus a hotel room. Additionally, since individual homes and apartments can be found in a variety of locations and neighborhoods, travelers can often find Airbnb units that are closer to their activities, meetings or other travel sites compared with hotels. And when you're traveling with a larger group, you can share a common living space versus being spread out in different hotel rooms (or even in different parts of the hotel).
Rental units like those on Airbnb, Vrbo and others became even more popular during the pandemic because visitors have minimal contact with other people. Depending on which unit you book, you may receive contactless check-in, a private home and wide-open spaces away from everyone else.
What could go wrong with your Airbnb?
No matter how well you plan your trip, something unexpected can happen to derail your plans. Overall, there is an Airbnb refund policy for a bad experience. The guest refund policy covers instances where:
The unit size isn't what was described in the listing (e.g., number and size of bedrooms, bathrooms, kitchen or other rooms).

The type of accommodation (entire home, private room, etc.) or the physical location of the unit isn't as described.

Special amenities or features aren't provided or don't function, such as pools, hot tubs, bathroom items, kitchen appliances, and electrical or heating/cooling systems.

The unit is not clean and sanitary.

There are safety, health or vermin hazards within the unit.

There are pets not disclosed in the listing.
Here are a few of the situations that may occur when renting through Airbnb.
What if your Airbnb is dirty?
In between each guest, the Airbnb host is responsible for cleaning the unit. This is especially true during COVID, with the five-step enhanced cleaning procedure that Airbnb mandates for hosts.
Although hosts are supposed to clean units thoroughly in between guests, that doesn't always happen. So, what if an Airbnb is dirty? If your unit isn't clean at check-in, the first step is to contact your host. You can either message the host directly or submit a cleanliness request through Airbnb. With the cleanliness request, you'll need to describe the issue, provide photos (if possible) and let the host know how you'd like to resolve it.
Your options include asking them to fix the issue, requesting a refund of the cleaning fee or requesting to cancel for a full refund. The host has one hour to reply to your request. If they decline or are unresponsive, then ask Airbnb customer service to help resolve the situation.
What to do if you show up to a wrecked Airbnb
In some cases, the Airbnb unit is more than just a little dirty — it's an absolute disaster. Here's what to do if you show up to a wrecked Airbnb. Although you can contact the Airbnb host, there isn't much that they can do to fix the place in time for you to enjoy it. It literally may take them days or weeks to clean and repair damage from previous guests.
In that case, your best option is to contact Airbnb without waiting for a response from the host although you will still want to message the host and share pictures so that they know it wasn't you. This also gives them a heads-up on what they'll need to do to get it fixed.
When contacting Airbnb, you may request a full refund or ask to be placed in a comparable accommodation nearby.
Is there a vermin and insect refund policy?
Insects are a natural part of life. Very few of us like them or want them in our homes or rental accommodations. However, the occasional spider or other bug isn't out of the ordinary and isn't covered by an insect refund policy.
However, if the rental unit has a vermin or insect problem that disturbs your enjoyment of the unit, you may be entitled to a refund. First, contact your host right away and let them know the situation. Take pictures and describe the problem in your message through the Airbnb app or website.
Also, define how you'd like to resolve the situation — partial refund, refund of cleaning fee, or cancellation. Like in other cases, hosts have one hour to reply. If they don't resolve the situation for you or don't reply, you can escalate to Airbnb customer service to get a refund or move to another unit.
What if you don't
like
your Airbnb?
What happens if you don't like your Airbnb? While your personal opinions matter, they generally aren't a valid reason to get a refund on your Airbnb reservation. Unless the unit is materially different from what the host described or from the pictures in the listing, there isn't an option to get a refund just because you don't like the rental.
You can provide your opinion in a review after your stay to let the host and others know your displeasure with the stay. However, you won't get a refund.
What is the Airbnb refund policy for a bad experience?
If you've had a bad experience at an Airbnb property, here's how to use the Airbnb refund policy for some or all of the money you paid.
If there is a problem with your Airbnb stay, the best option is to contact your host immediately. Airbnb recommends starting a request within 72 hours of noticing the issue to ensure that you're eligible for a full refund (if necessary). In many cases, the host can address the problem quickly without involving Airbnb. If the issue is escalated to Airbnb customer service, you may request to be moved to reasonable accommodations nearby instead of a refund.
Waiting more than 72 hours to notify your host or Airbnb can complicate your complaint. However, you're still eligible to receive a refund or to be moved to other accommodations for unused nights.
When contacting the host, describe the issue, provide photos (if you can) and let them know how you'd like to resolve the issue. If the host doesn't reply within one hour, then get Airbnb involved. Airbnb customer service should be able to provide a quick resolution to the problem.
Many people don't want to hassle with a claim during their vacation. They have limited days off with family and friends and want to make the most of their vacation time. In that case, you can still submit a claim through the Airbnb guest refund policy for a refund after a stay.
Travelers should use Airbnb's resolution center to submit a claim within 60 days of checkout. Through this process, you can request money for incidents related to your Airbnb trip. If you and the host aren't able to come to an agreement within 72 hours, there is an option for Airbnb to mediate the claim.
An Airbnb team member will review the information provided by the host and guest, ask questions (if necessary) and make a final decision on the claim.
Airbnb refund policy updates
Airbnb updated its rebooking and refund policy effective April 29, 2022. Guests now have 72 hours after the discovery of a covered travel issue to report it versus 24 hours under the old policy. Covered travel issues include:
Host fails to provide access to the accommodation.

Host fails to disclose that the host, another person or a pet will be present during the stay.

Accommodations aren't habitable at check-in (e.g., not clean and sanitary, contains safety or health hazards, or contains pests).

Listing has material inaccuracies, such as incorrect home type, number of rooms or location, and/or special amenities or features are missing or not working.
Guests should make a claim for a refund or rebooking assistance within 72 hours of discovering the travel issue. When submitting your claim, provide evidence of the issue with photos or confirmation of the conditions by the host.
What if you don't like your Airbnb, recapped
Many travelers enjoy booking rental units through Airbnb and similar services. Some even prefer them over hotels because of their unique accommodations, locations and features. However, when an issue occurs, it may not be as simple to fix as when staying in a hotel.
The Airbnb refund policy for a bad experience requires the guest to provide supporting documentation for their claims. Additionally, Airbnb encourages guests to work with the host first to try to resolve the issue.
While a hotel can easily move you to another room, if your Airbnb unit has an issue, the solution isn't as simple. You'll receive a refund which means that you'll need to find new accommodations at the last minute. Or Airbnb will try to find a comparable property to move you to. The new Airbnb unit may not be in the location you want. Plus, it may not offer the exact same amenities that led you to book with Airbnb in the first place.
---
How to maximize your rewards
Get more smart money moves – straight to your inbox
Sign up and we'll send you Nerdy articles about the money topics that matter most to you along with other ways to help you get more from your money.