Aviation Terms You Might Be Saying Wrong
The difference between a stopover and a layover could mean more than the number of hours added to your travel time.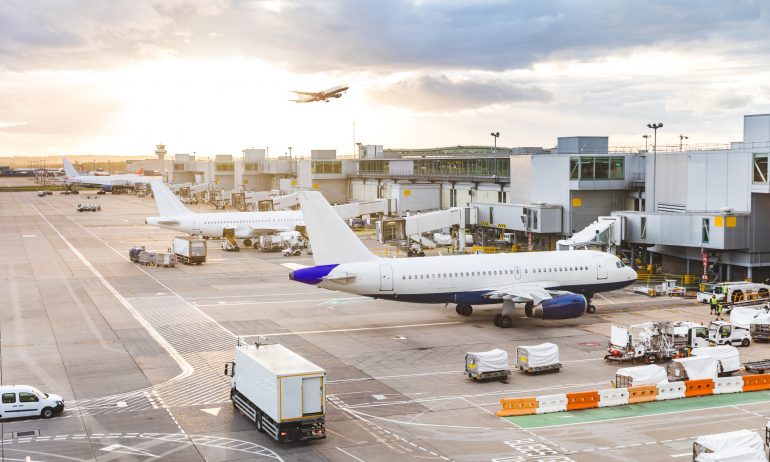 Many or all of the products featured here are from our partners who compensate us. This may influence which products we write about and where and how the product appears on a page. However, this does not influence our evaluations. Our opinions are our own. Here is a list of our partners and here's how we make money.
Speak to an aviation buff about flying and you might hear words that make you scratch your head. Some terms are used very differently from the ways many are used to. But even though their specialized aviation lingo doesn't echo the vernacular, these airplane aficionados are likely using the correct words.
If you want to talk like a pro about flying, take note of how the following terms and phrases are used differently by laypeople and experts.
Aviation lingo that might surprise you
Stopover, layover or connection?
Stopover, layover and connection all refer to the time you spend in a city en route to your destination. The biggest difference has to do with the length of your stay. A stopover is longer.
For international flights:
A layover refers to downtime in a city or airport between flights that's less than 24 hours. Airlines often also call this a connection.

A stopover is any downtime in a city or airport between flights that lasts 24 hours or more.
This distinction is important for two key scenarios for international flights. One, know that some airline routing rules permit stopovers, even if you're redeeming miles for an award ticket. On the other hand, if you're spending less than 24 hours at a midroute stop (even if an overnight is involved), it's simply a layover or connection. Airlines frequently allow layovers/connections on award tickets since they may not fly nonstop between your origin and destination.
For domestic itineraries, the rules are a little different. A layover or connection is a stop that's less than four hours, while a stopover is four hours or more.
You can get creative in planning an international award trip with a layover or even a stopover if it's allowed by the airline. Want to have dinner in Paris on your way to Rome? If your airline's rules allow it, you can enjoy this stopover without spending additional miles.
When people turn on their phones after landing to loudly gab about anything under the sun, it's common to hear them say, "We're still on the runway" — but they're really on the taxiway. It's easy to get these aviation terms mixed up. The runway is the strip of land where a plane takes off or lands, while the taxiway is the turnoff lane where planes enter or exit the runway and then travel toward the airport building.
No one should be making phone calls while on the runway. Planes don't wait in long lines to take off or board flights on the runway, either. If you're not accelerating or decelerating rapidly, chances are, you're not on the runway.
The word tarmac entered aviation lingo in 1903 as the trade name of a construction material used to surface roads and airports. Today, people often use this word to refer to the area where planes park or taxi at the airport. But aviation experts have a different term for that: the apron.
To an aviation buff, saying a plane is "stuck in line on the tarmac" is like saying your car is "stuck in a traffic jam on the asphalt."
The apron is shared by planes and support vehicles like tugs, bag carts, catering carts and ground service personnel cars. Both the Federal Aviation Administration, or FAA, and the International Civil Aviation Organization use the term apron rather than tarmac.
According to the FAA, an accident refers to a fatality, serious injury or substantial damage that occurs on a plane. An incident is a less serious event in the operation of an aircraft and could affect safety.
A plane crash where passengers die is an accident. A bird strike that causes a plane to make an emergency landing with passengers leaving the aircraft safely is an incident. Another example could be when an aircraft can't lower its landing gear and has a belly landing with everyone leaving safely. In aviation terms, that's an incident, not an accident.
Steward/stewardess vs. flight attendant
When someone refers to a member of the cabin crew as a steward or stewardess, they're using an outdated term that's rarely accepted today.
Flight attendants are the airline staff who work in the cabin, handling safety and service duties to make the flight run smoothly. The gender-neutral "flight attendant" moves away from the "waitress in the sky" way of thinking once glamorized in advertising and instead emphasizes these workers' more serious duties including security, first aid and emergency training.
In-flight service is still an important part of their job, but calling them flight attendants shows respect for the full range of their responsibilities.
Nonstop flight vs. direct flight
A nonstop flight is when an aircraft takes off in one city and lands in another and passengers disembark. A direct flight is when an aircraft takes off in one city, stops along the way to pick up or drop off passengers and then reaches its final destination. It uses the same flight number and aircraft.
Southwest Airlines, for example, operates a lot of direct flights. A plane may depart Chicago, make a stop in Omaha, Nebraska, and then land in Dallas. This is a direct flight between Chicago and Dallas.
Master these key terms and phrases about air travel and you'll sound more like an aviation pro. We'll be sure to catch you on the apron — not the tarmac — on our next flight.
---
How to maximize your rewards
Get more smart money moves – straight to your inbox
Sign up and we'll send you Nerdy articles about the money topics that matter most to you along with other ways to help you get more from your money.