Does State Farm Offer Travel Insurance?
State Farm doesn't offer travel insurance. Turn to other companies or a travel credit card for travel coverage.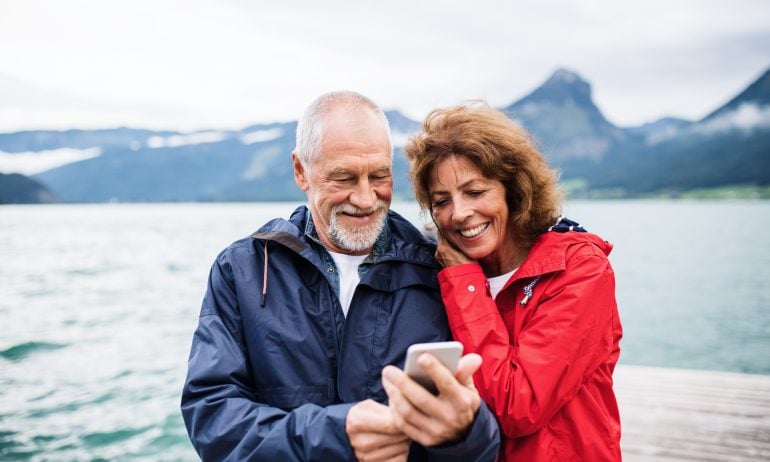 Many or all of the products featured here are from our partners who compensate us. This influences which products we write about and where and how the product appears on a page. However, this does not influence our evaluations. Our opinions are our own. Here is a list of our partners and here's how we make money.
Travel insurance can be a valuable benefit when you're on a trip. With coverage such as trip delay insurance, lost baggage insurance and medical insurance, travel insurance can save you a lot of money when things go awry.
There is a wide variety of insurance providers out there, but does State Farm offer travelers insurance? The quick answer is no. Although State Farm does have several different types of insurance, including home, auto and life insurance, it doesn't offer travel insurance.
Let's take a look at State Farm's insurance, some of the more common types they offer and other ways to acquire insurance while traveling.
Types of State Farm insurance
Here is the full list of the types of insurance offered by State Farm:
State Farm insurance coverage offerings
If you're looking specifically for travel insurance and aren't satisfied with State Farm's limited options, there are still many different companies who are willing to provide coverage.
Different types of travel insurance
Travel insurance is a broad term. There is a wide variety of insurances from which to choose when traveling, each designed to help cover unique situations. Some of the most common types of travel insurance include:
Common types of travel insurance
The type of insurance you'll want to purchase will depend on the trip you're taking. Are you planning on some high-risk activities? Is there a good chance you'll encounter a delay somewhere? Take these things into consideration when researching policies to ensure that you're fully covered.
Because there is such an enormous variety in travel insurance, you'll want to do your due diligence before purchasing a policy. This means you'll want to get several quotes — from several different companies — to see what they offer.
Aggregators such as SquareMouth or InsureMyTrip can do the work for you. First, you'll need to input your personal information, such as your age, dates of travel and destination. If you're looking for trip cancellation insurance, you'll also need to enter in how much the trip itself cost.
As an example, we entered a 3-week trip to Argentina for a 32-year-old woman from California. SquareMouth returned 38 different policies out of 104 options.
Without trip cancellation coverage, we received results as low as $13.72 for the trip.
At this rate, your travel insurance policy would cover:
Up to $75,000 in emergency medical.

$200 in baggage delay insurance.

$1,000 in personal item loss.
Changing the coverage to include trip cancellation brings up the price, but it's still not astronomical. With the same trip parameters, we added in a trip cost of $9,000.
SquareMouth brought back 54 policies out of 104 options, the cheapest of which cost $48.86.
If you travel frequently, consider purchasing an annual travel insurance plan. Though these are generally cheaper, they tend to provide fewer benefits than single-trip plans.
You'll also find travel insurance when making your travel plans; these will often be presented to you when booking, say, airline tickets. It's optional, but you can add these on to your purchases if they suit your needs.
Cards that offer complimentary travel insurance
Although State Farm doesn't offer travel insurance, you may already be covered. Many different travel cards will provide complimentary travel insurance when using your card to pay for the trip.
Coverage amounts and the types of insurance you'll receive will vary depending on which card you hold, so you'll want to check your guide to benefits if you're relying on this insurance.
For example, the Chase Sapphire Reserve® card will pay you up to $100 in expenses per day when your luggage is delayed. This coverage starts after just six hours of delay.
The Platinum Card® from American Express, meanwhile, has no coverage for delayed baggage. It will, however, reimburse you for a trip cancellation even when you're not quite on the trip yet. This means that if you get into an accident on the bus on the way to your flight, you'll still be covered as long as you've used The Platinum Card® from American Express to pay for your airfare. Terms apply.
Chase's rental car insurance offers superior benefits to most other options by providing coverage in commonly excluded countries such as Israel, Ireland, Jamaica and Northern Ireland.
Most travel cards offer some form of travel insurance, but here are some of the most well-known:
The Platinum Card® from American Express.
If you want to purchase travel insurance
State Farm offers plenty of different insurance policies — including some rental car and travel expense coverage as part of a comprehensive policy — but none of them provide travel insurance specifically.
Instead, you'll want to look elsewhere to find a travel insurance plan that suits your needs. If you have a travel credit card, check out your guide to benefits to see the type of insurance it provides. Not all cards offer the same benefits, so it's imperative that you read the fine print.
Otherwise, you'll want to compare different travel insurance companies for rates, coverage and exclusions. Costs can vary greatly for the same trip, which makes it important to gather as many quotes as possible.
Once you've got your chosen policy, the only thing left to do is purchase your plan and enjoy your vacation.
---
How to maximize your rewards
Get more smart money moves – straight to your inbox
Sign up and we'll send you Nerdy articles about the money topics that matter most to you along with other ways to help you get more from your money.