How to Use a Delta eCredit
If you've canceled a trip, you can book a new flight normally and pay with your Delta flight credit.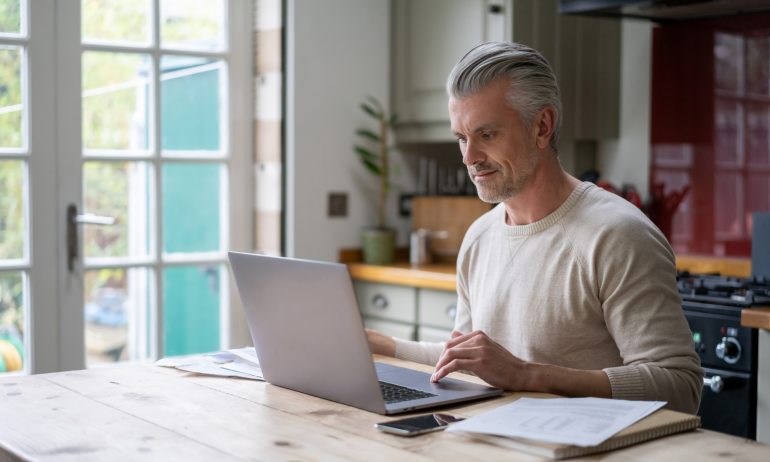 Many or all of the products featured here are from our partners who compensate us. This influences which products we write about and where and how the product appears on a page. However, this does not influence our evaluations. Our opinions are our own. Here is a list of our partners and here's how we make money.
Delta eCredits usually expire after one year from date of purchase (not from the date of the original flight).

Delta has extended the expiration for eCredits during the pandemic through Dec. 31, 2023.

You can use your Delta flight credit by logging into your account and accessing them there, or by purchasing a flight and choosing to use them for payment.
If you booked travel during the pandemic, it's more likely than not that you canceled those plans. Many airlines, including Delta Air Lines, revamped their cancellation policies and made it easier to rebook a future trip without losing money.
However, these cancellations do not result in a cash refund, but rather an "eCredit" toward future travel. Here's what you need to know about these credits.
What you need to know about Delta eCredits
Delta eCredits are issued to those who booked a Delta flight and had to cancel it for one reason or another.
In the past, voluntarily canceling a Delta flight meant having to pay a cancellation fee of at least $200. Now, the full value of a canceled trip is available for use without any fees.
Delta eCredit rules and expirations
A Delta flight credit is valid until the original ticket expires. Usually, tickets are valid for one year from the date of purchase. However, to keep things simple and provide flyers with more flexibility, Delta currently has a special policy in place: Any eCredits held as of Jan. 12, 2022, will remain valid through Dec. 31, 2023, for use booking flights scheduled throughout 2024.
You can make changes, cancel your flight and complete new bookings online or over the phone. If you're positive you want to cancel your flight, but can't decide when you want to travel again, it's best to make a cancellation first and rebook when your new travel plans solidify.
Where to find your eCredits
To locate your unused travel vouchers, create a Delta SkyMiles account, then head to www.delta.com/redeem. There, you can look up certificates and eCredits by contact info, SkyMiles account info, credit card, or your certificate or eCredit number.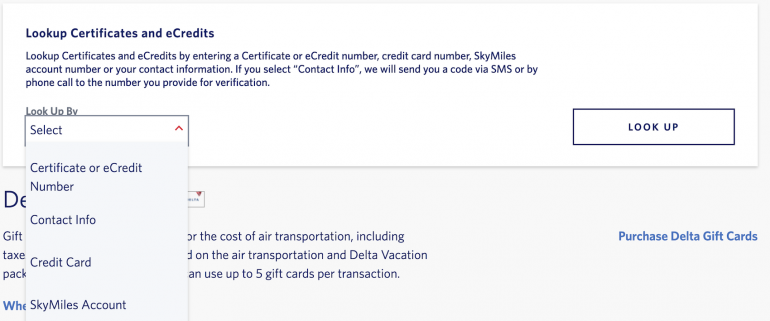 Enter your desired information in the field and click Look Up.
On the next page, you'll have to validate your eCredit by entering the first and last names of the passenger. Once you click Add, the page will reload, and your voucher value will show up under Manually Entered Certificates and eCredits.
If the reservation includes multiple passengers, you have to repeat this step for every traveler included in the booking.
Those who booked flights using their SkyMiles number shouldn't need to hunt down their credits manually. They should already be listed under the Certificates, eCredits and Vouchers tab in the account.
Is your Delta eCredit not showing up?
If your Delta eCredit is not working, you have to call Delta customer service at 800-221-1212 to apply an unused eCredit to a new reservation. If you're unable to locate your voucher or can't select it when making a booking, an agent can help.
How to use your Delta eCredit to book a new flight
There are two ways to redeem a Delta eCredit for a flight.
1. Via your SkyMiles account
If you log in to your SkyMiles account and go to your profile, a page with your personal details will appear. On the left side, under Profile, click on Certificates, eCredits & Vouchers.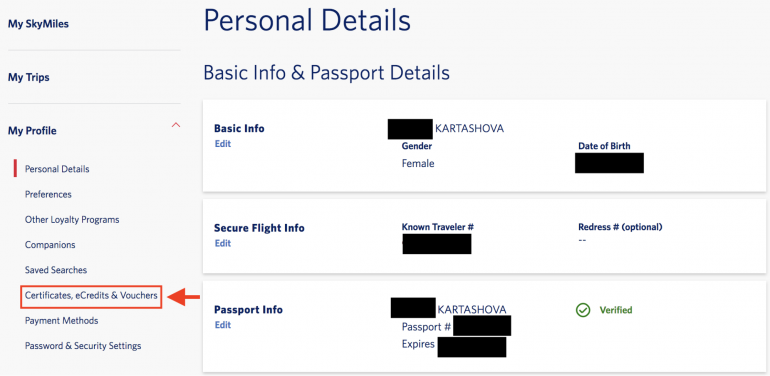 You'll be taken to a page with all your Delta eCredits, Unused eTickets and Companion Certificates, including their monetary values and expiration dates.

Check the box of the voucher you want to apply to your new reservation and continue to book your flight. If the new flight is more expensive than what your credit is worth, you'll have to cover the difference.
If you want to apply multiple eCredits to your ticket, keep in mind that Delta limits you to three payment methods online. You can choose up to three Delta certificates per reservation. If they don't cover the entire cost of new airfare, pick two eCredits and use a credit card to pay for the remainder.
2. Book as normal and pay with eCredits
The second option to redeem your Delta eCredit is by making a booking as you normally would from the homepage. Select your flight times, confirm passenger info and click on Use eCredits when selecting a payment method. Once your active credits appear, select the one(s) you want to redeem and finish your booking.
If you pick just one or two vouchers from a list of credits, use the ones that expire the earliest, even if they're in a smaller amount. You don't want them to expire before you get another chance to redeem them.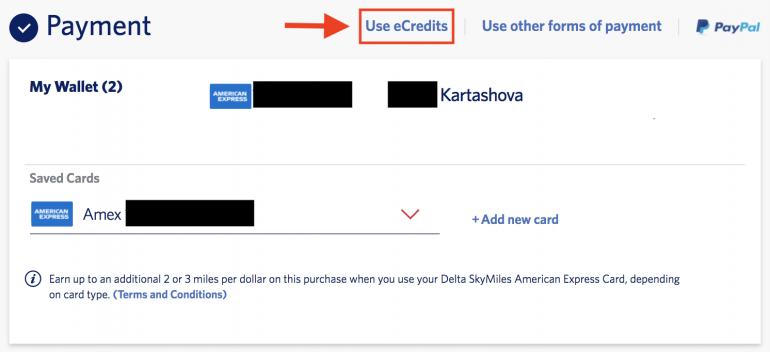 Remember that you must be signed into SkyMiles for the credits associated with your account to be available for use.
Can a Delta eCredit be used for someone else?
Any eCredit refund issued to a specific passenger must be used to book new travel for the same passenger. It can't be used for someone else.
Unfortunately, this means you can't use travel credits from a family or group trip for yourself or another group. You can book tickets to another destination, of course, but the individuals named on the original flight must be on the new flight.
If you want to use Delta eCredits
Thanks to a flyer-friendly policy announced during the pandemic, Delta passengers have a generous window to rebook their canceled flights through the new eCredit refund system. Although it requires a bit of legwork to locate all your unused Delta credits, the ability to put the money you already paid the airline toward a new ticket will be worth it.
Make sure to keep a good record of all your canceled trips so you don't lose any eCredits in the shuffle before they expire. And remember, you can't use eCredits to book travel for someone who was not on the original ticket.
---
How to maximize your rewards
Get more smart money moves – straight to your inbox
Sign up and we'll send you Nerdy articles about the money topics that matter most to you along with other ways to help you get more from your money.