How to Get the Most from the Alaska Airlines Visa Signature Credit Card
You can more than offset the annual fee by maximizing your award flight redemptions and the companion fare.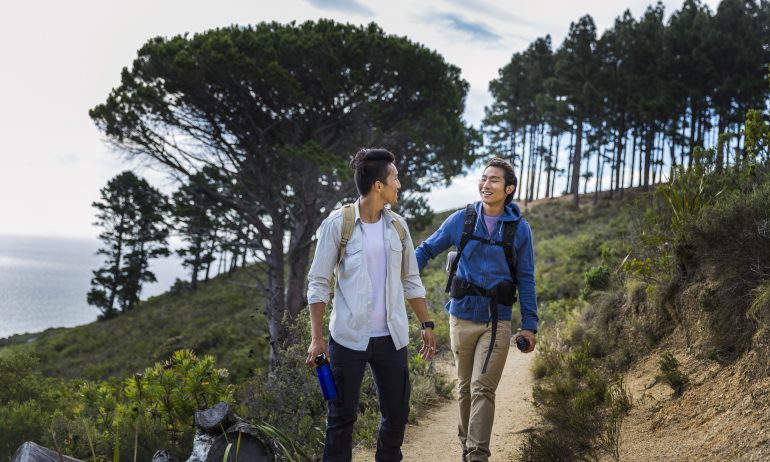 Many or all of the products featured here are from our partners who compensate us. This may influence which products we write about and where and how the product appears on a page. However, this does not influence our evaluations. Our opinions are our own. Here is a list of our partners and here's how we make money.
The is popular among West Coast flyers and credit card maximizers alike for good reason: Its reasonable annual fee () can be easily offset by its solid combination of benefits.
But what if you want to do more than just "offset" the annual fee? Here are all the ways to get the most from your , including earning and redeeming miles and optimizing the useful-but-complex companion fare.
Taking advantage of this card requires a bit of homework, but the effort is well worth it.
For many, the annual companion fare that comes with the card is worth more than the other benefits combined. The trick is using it to maximum effect.
Here's how the companion fare works: You can buy two main cabin round-trip airfares on the same Alaska-flown itinerary for the price of one ticket plus $99 plus taxes and fees.
Let's say you're buying a ticket that costs $500 total, $150 of which is taxes and fees. If you use the companion fare to add another traveler to this itinerary you would pay:
Which comes to $749 total for two tickets. In other words, it would cut the price of the second ticket in half.
As you may notice, the trick to getting the most value from this benefit is to use it for high-priced tickets, especially ones without high taxes and fees. Thankfully, Alaska is pretty generous with what it allows to qualify as a "round-trip" ticket, so you can include (which don't return from or to the same city) and other more complicated itineraries.
If you'd rather keep things simple, the Companion Fare is great to use for family travel during the holidays, .
To use the companion fare, log into your Alaska Mileage Plan account on the website (not the app) and look for the "Discount and companion fare codes" section in the left column:
Look for the "shop" button to the left of your active code:
Then, do your flight search as normal. In the flight selection screen, you'll see the companion fare price next to the weird red symbol:
Those are the basics of how to use this valuable fare. For an in-depth guide to squeezing the most value from it, check out our .
When you book with the card, you and up to six companions on the same itinerary get one free checked bag each. This is one of the simplest benefits of the and one of the easiest ways to make the annual fee worth it.
The , so using this benefit on a single round-trip flight can nearly offset the annual fee. Doing so with a companion (or gaggle of companions) can save even more.
Keep in mind that this benefit is effectively nullified for holders, who already get two free checked bags. That is, the free bag benefit of the credit card doesn't allow elite status holders to get an extra checked bag for a total of three.
This card offers two ways to earn Alaska miles: Through the sign-up bonus and through other spending.
Note: Miles earned through your card don't count toward earning Alaska's MVP elite status. In other words, you can't earn elite status by spending on the Alaska card.
Here's the current signup bonus:
Note that minimum spending requirement, and make sure to hit it within the timeframe. This bonus is all-or-nothing, meaning you won't get any of it if you spend even $5 less than this threshold amount.
The earning structure on the is straightforward. You'll earn:
Since NerdWallet values Alaska miles at  apiece, this 3x multiplier on Alaska purchases is a decent return on spending. Other travel cards offer similar earning rates on travel spending, but none have points or miles that can be transferred to Alaska miles. So if you value Alaska miles, this is a good way to get them.
While earning miles through this card may be relatively straightforward, putting them to good use is the tricky part. Unlike some other airline loyalty programs like (which offers a relatively narrow band of value), and high-value redemptions. They just require a little work and patience to find.
Although Alaska offers plenty of interesting ways to redeem miles, the best value almost always comes the old-fashioned way: using them to book flights. To search for these award fares, check the "use miles" box in the Alaska flight search tool:
The best value is often found in three types of fares (or combinations of all three, as described below:
Alaska is expected to join the OneWorld Alliance in summer 2021, and already partners with 24 global airlines. Using Alaska miles to book flights with these partners is one of the best ways to get the most bang for your award buck.
However, not all Alaska partners are created equal, and some have far better award charts than others. Here are some airlines to target for partner redemptions:
(Note: Cathay awards aren't searchable on the Alaska website. You'll have to call an Alaska representative to book these awards.)
And here are some partners you can generally avoid:
Why? British Airways flights often carry outrageous fuel surcharges, and Singapore's partnership with Alaska, while decent, doesn't offer great overall value compared with Alaska's other partnerships with Asian airlines.
If you're looking to get the absolute best return on your Alaska miles in terms of pure dollar value, you can't beat first and business class redemptions, especially on partner flights. For example, you can get from North America to Japan in JAL business class for only 60k miles one way:
Compared with $2,857 for the same flight paying cash:
That works out to 4.7 cents per mile in value, well above our  baseline. That said, it's important to ask yourself whether you would ever conceivably spend that much cash on a premium cabin ticket. If not, it might not make sense to book an equivalent award flight, even if the value is excellent.
While other airlines devalue and restrict their award programs, Alaska has kept one of its most valuable policies: free stopovers on award flights.
A "stopover" is a long layover in a connecting city — we're talking up to weeks or months long, so you can effectively get two trips for the price of one. For example, a business class flight from Los Angeles to Bangkok with a two-week stop in Tokyo on JAL costs the same amount (65,000 miles) as a flight from Los Angeles to Bangkok.
To search for stopovers, use the "multi-city" search option on the Alaska flight tool.
Keep in mind that the stopover must be in a hub city for that airline. So if you're looking to fly through Tokyo, you can only book a stopover award with JAL.
Finally, the offers 20% back on in-flight purchases made with the card. This is hardly a huge perk (unless you're a cheese plate addict), but it offers a good reason to keep the card in your wallet while traveling.
The often ranks as one of our for good reason. It offers valuable perks like free bags and the companion fare without a budget-busting annual fee. That said, with a little research and dedication, you can get far more than average value from this card.
You want a travel credit card that prioritizes what's important to you. Here are our picks for the , including those best for: