How to Rebook and Save When Southwest Flight Prices Drop
You can get cheap Southwest flights when you take advantage of the airline's flexible cancellation policy.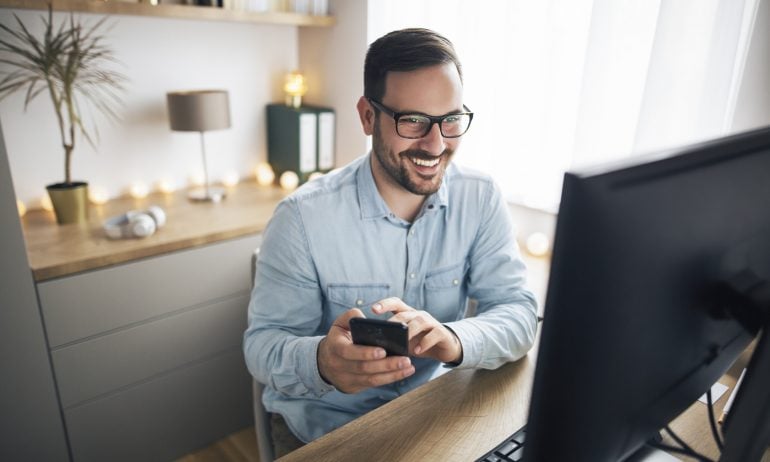 Many or all of the products featured here are from our partners who compensate us. This influences which products we write about and where and how the product appears on a page. However, this does not influence our evaluations. Our opinions are our own. Here is a list of our partners and here's how we make money.
Southwest Airlines is known and loved for its lack of fees. As part of the airline's "Transfarency" policy, all Southwest passengers can change or cancel their flight with no fee.
But, there's one aspect of Southwest's super-flexible change policies that's not as well known: Southwest will credit you the fare difference if the price of your flight drops. This means you can book Southwest flights without worrying about the flight getting cheaper. Book a flight now, then claim any price difference if the fare drops in the future.
However, this refund isn't automatic. You'll need to keep an eye out for price changes and actively request the fare difference when the price reduces. The good news is that process is relatively easy.
Here's how to rebook so you can snag cheap Southwest flights when prices drop.
Does Southwest charge to change flights?
All Southwest flight bookings can be changed or canceled without fees. Unlike other U.S. airlines — which are just loosening up change fee restrictions — Southwest doesn't exclude the cheapest fares or require that your flight originates in a certain country.
Though Southwest doesn't sell basic economy tickets, even its lowest fare (Wanna Get Away) doesn't require you to pay more to be able to change or cancel your flights later. This isn't the case when flying American, Delta or United.
Simply put: You can always modify any Southwest flights for free, no matter the ticket level.
You can even change or cancel flights booked with Rapid Rewards points without fees.
Which Southwest fares can be refunded?
Only Anytime (mid-tier) and Business Select (top-tier) fares are fully refundable. Wanna Get Away and Wanna Get Away Plus fares (lower-tier) aren't technically refundable.
While you can change or cancel Wanna Get Away and Wanna Get Away Plus fares, you won't receive a refund to your credit card. Instead, Southwest will issue you Travel Funds that can be used to book future flights. Travel Funds issued on Wanna Get Away fares must be used by the original traveler, but Wanna Get Away Plus Travel Funds can be transferred and, as of July 28, 2022, no longer expire for either fare class.
Get up to 80,000 bonus points with our favorite Southwest cards
Check out our nerdy picks for the best Southwest credit cards and find the right card for you.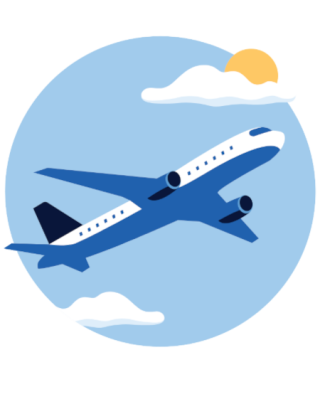 When you can change your Southwest flights
Southwest flight bookings can be changed or canceled almost anytime without fees, up until 10 minutes before a flight's scheduled departure time. You can similarly score a price drop credit until 10 minutes before your flight — even if you've already checked in.
Though Southwest flights typically get more expensive the closer time ticks toward departure, if you keep your eye on the airfare price, you might get a deal.
How to rebook your Southwest flight at a cheaper fare
Say you checked the price on your Southwest flight and found that the fare dropped. Congratulations! But what's the process to claim the fare difference? Let's show you.
Log into your Southwest account to change flight
There are a few places where you can start, but it's probably easiest to log into your Southwest Rapid Rewards account and scroll down to "My upcoming trips." To get started with the process, click the "Change flight" link on the reservation you'd like to change.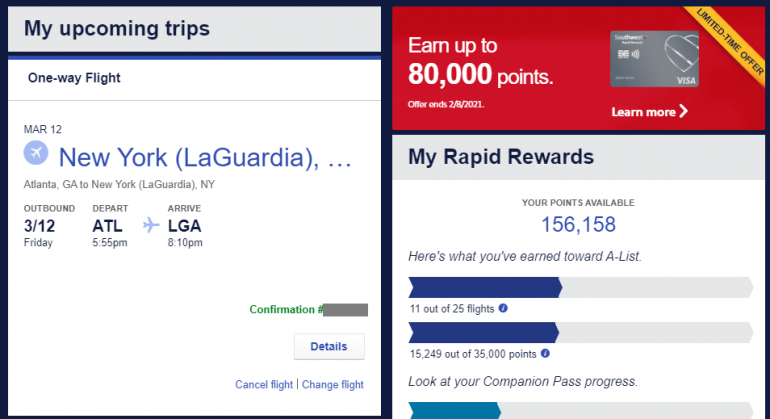 On the next page, select the flight that you want to modify. If you booked a round trip, you'll have the option to change just one way and leave the other.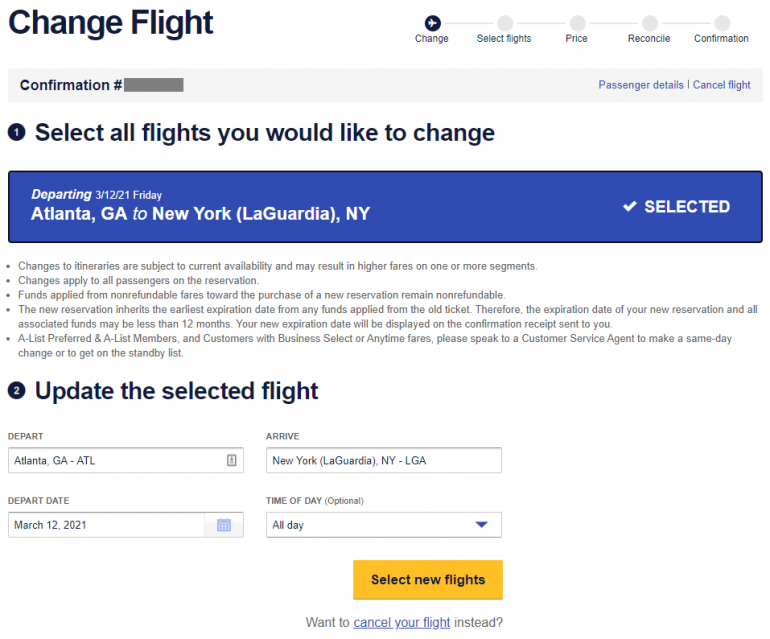 Search for a new flight (or new ticket on the same flight)
Next, enter the departure and arrival airports, date and time of day to search for new flights. Southwest will display the flight options available; the search results will be in a format familiar to frequent Southwest travelers, including the same sort and filter options.
However, instead of showing the price of a flight, Southwest will list the price or point difference. If you're traveling with multiple passengers, note that this price difference is per person.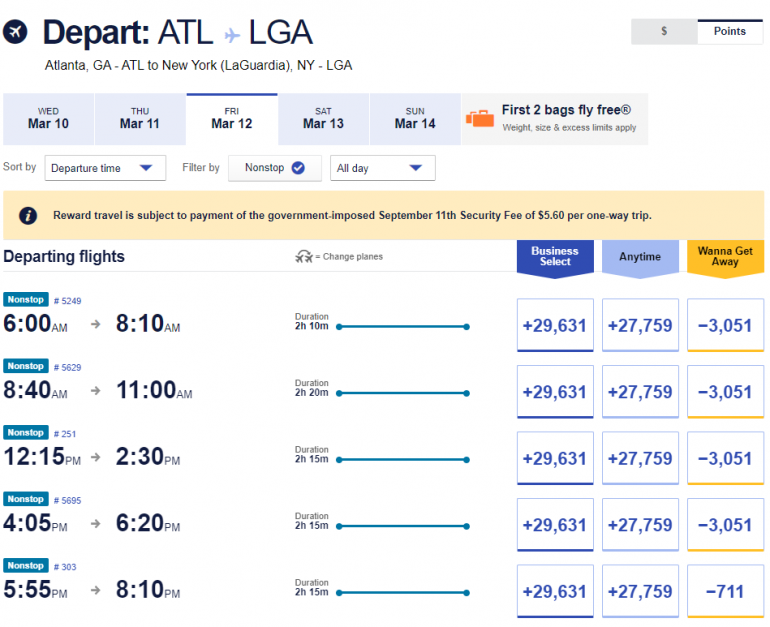 If you want to travel on a different date, you can navigate via the dates at the top of the search results. Once you find the flight and date you want, click the flight option and then click "continue" at the bottom to move forward with the change.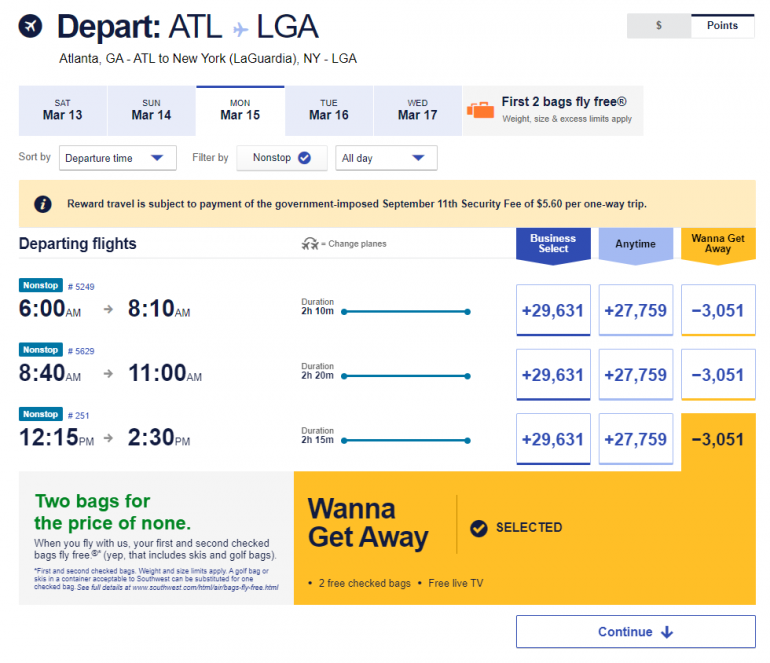 Book your ticket and pay/get credited the difference
Southwest will then confirm the flight option, and at the bottom of this page, you'll see the total price difference for all passengers that can be credited to your account as Travel Funds. If you're changing to a lower cost award flight, you'll see the amount of points that will be added back to your Rapid Rewards account.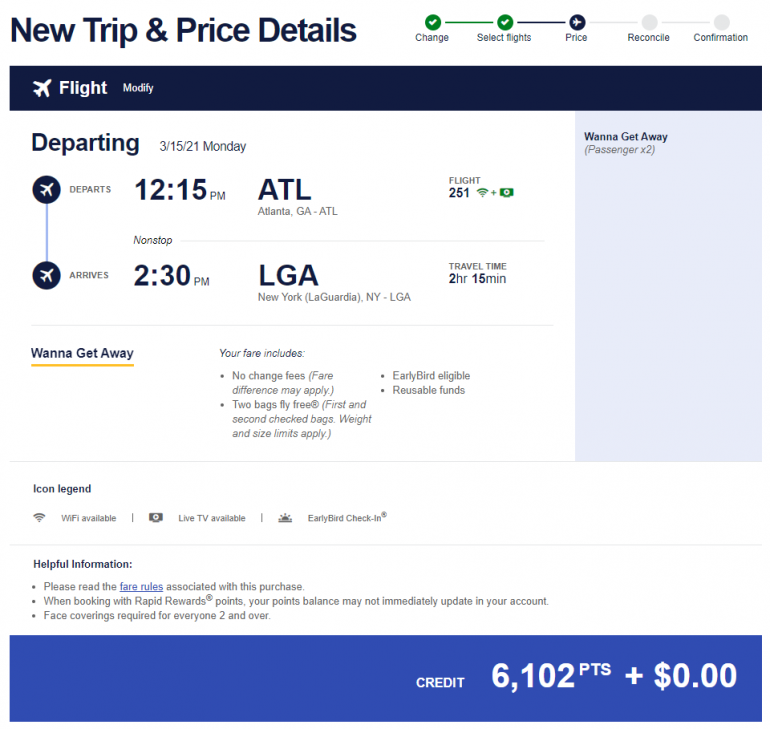 View the reconcile summary
On the final page, Southwest will show a "Reconcile summary." This will show the amount of points or cash that will be refunded to you, plus how much will be held as Travel Funds (if applicable).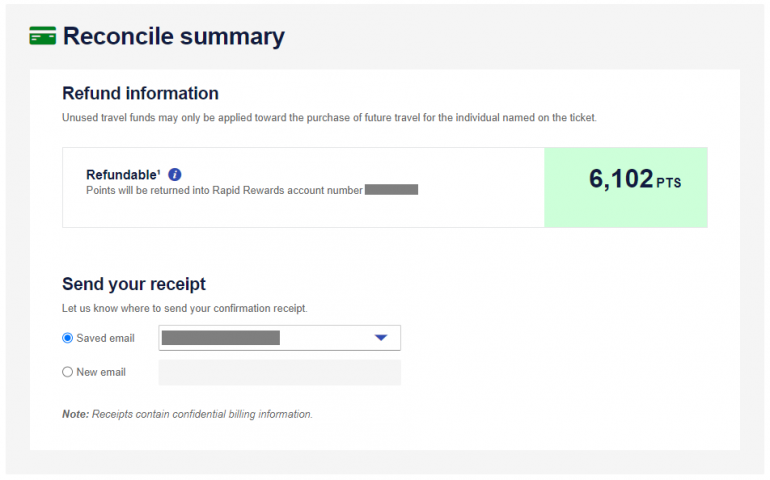 Pro tip: How to figure out the new ticket cost
Interestingly, Southwest doesn't show the price of the new flight at any point in this rebooking process. But, if you're changing an award ticket, there's an easy way to find these prices.
Southwest technically refunds the award price of the old ticket and then pulls the award price of the new ticket from your account. So, you can review the Points Activity page of your Rapid Rewards account to see the old and new prices for this booking.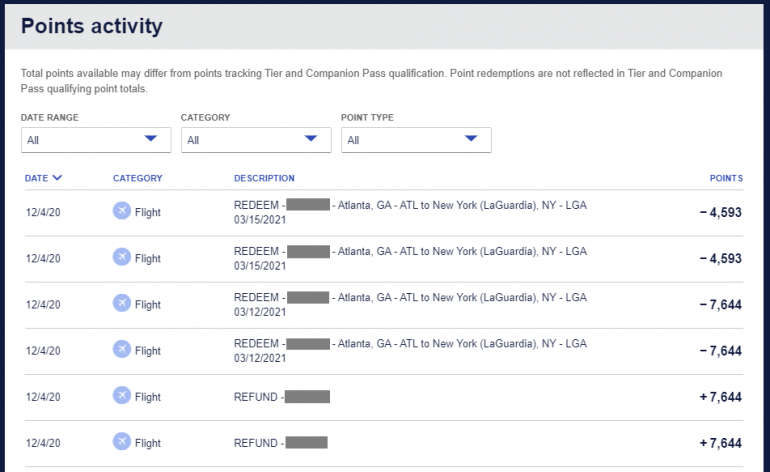 How to get cheap Southwest flights when rebooking
Over the past few years, fee-free flight change and cancellation policies were unique to Southwest. However, other U.S.-based airlines have recently removed change fees on most flights. Plus, American and Delta travelers can also now request a travel credit when the price of a flight drops.
Southwest travelers can change or cancel any fare at any time up to 10 minutes before departure, and there's no limit to the number of changes that you can make. Depending on your fare type, you'll get a refund or Travel Funds of the price difference if the cost decreased.
But you need to know how the process works in order to take full advantage of this policy. Now that you've seen how easy it is to change a Southwest flight when the fare drops, you can feel even more comfortable booking a Southwest flight for the future.
---
How to maximize your rewards
Get more smart money moves – straight to your inbox
Sign up and we'll send you Nerdy articles about the money topics that matter most to you along with other ways to help you get more from your money.