Mobile Passport Control vs. Global Entry
Mobile Passport is free, but Global Entry is likely to be worth the time and money for most international travelers.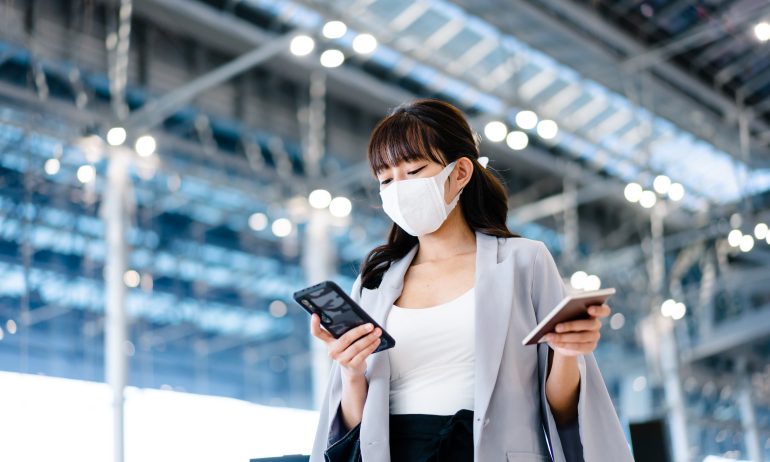 Many or all of the products featured here are from our partners who compensate us. This influences which products we write about and where and how the product appears on a page. However, this does not influence our evaluations. Our opinions are our own. Here is a list of our partners and here's how we make money.
International travelers must pass through immigration and customs upon reentry to the United States. Almost always, this is conducted after landing, but several airports also offer pre-clearance, where you complete these formalities before the flight. This includes airports in Aruba, Canada, Ireland and the Bahamas, among other countries.
No matter where you clear immigration, travelers have several options (depending on where they are). For example, Global Entry is a federal Trusted Traveler program available to pre-approved members that complete a screening process. Another option is Mobile Passport, which allows people to use a mobile app to answer immigration questions after landing before they reach the immigration checkpoint.
Both can be expeditious, often depending on the airport and lines. But you'll find some key differences when comparing Mobile Passport versus Global Entry. This guide will explain what they are, which one may suit you best and why it may make sense to have both for some people.
Get a reimbursement for TSA PreCheck or Global Entry with our favorite cards
Check out our nerdy picks for the best cards for travelers that want TSA PreCheck or Global Entry.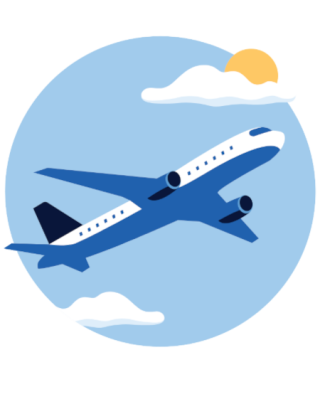 The difference between Mobile Passport and Global Entry
Global Entry and Mobile Passport are two entirely different programs, although they can make it faster to go through immigration formalities. Here is how they differ:
Mobile Passport is free to use. Once the Mobile Passport Control app is on your mobile device, users complete customs declaration documents after arriving at the entry point. The MPC app stores the information in a QR code that passengers scan upon arrival. So instead of vetting passengers like Global Entry, it is simply expediting the document formalities. The U.S. Customs and Border Protection agency runs Mobile Passport.

Global Entry, also run by the U.S. Customs and Border Protection agency, requires an extensive background check and an interview appointment before being approved. Not everyone is eligible for this program. It is designed for low-risk travelers and carries a $100 application fee for a five-year membership period. 
Here are some key features and differences between Global Entry and Mobile Passport.
| | | |
| --- | --- | --- |
| | Expedited immigration lines at certain airports, but the list is limited. | Expedited immigration screenings, at a growing list of airports, when re-entering the U.S. |
| | | $100 for five years, but many credit cards provide a credit to cover the cost. |
| | | A lengthy application and interview process that includes a federal background check. |
When you apply for Global Entry, you'll have to pass a federal background check that verifies you as a low-risk traveler. This is only after completing a lengthy application form covering personal details and background information. Then, you must visit an enrollment center for fingerprinting, an ID check, and an interview. If approved, the government will issue you a PASSID (the same as a "Known Traveler Number" or KTN), which you'll need to include when making airline reservations.
Your KTN can be added to your frequent flyer account(s), which automatically includes it in future reservations with that airline. You can also add your KTN to individual airline tickets. At the moment, 75 airports are offering Global Entry kiosks.
Global Entry includes TSA PreCheck access for domestic travel, which can make the airport experience in the U.S. much more effortless. For instance, TSA PreCheck status means you can leave your belt and shoes on at domestic security checkpoints while leaving a laptop and liquids in your carry-on.
We recommend applying for Global Entry first since it automatically includes TSA PreCheck. The opposite is not valid. Approval for TSA PreCheck does not include Global Entry membership. You will have to pay a second application fee if you apply for Global Entry after applying for TSA PreCheck.
How Mobile Passport works
Many frequent travelers prefer Mobile Passport when flying into airports that reliably offer dedicated Mobile Passport lanes. It is free. It does not require any lengthy application process. It does not require an in-person interview or renewal. It does not require sharing personal data or undergoing a background check.
Considering the time it takes to apply for and get approved for Global Entry is crucial. If it takes several hours, it may not be worth saving a few minutes at immigration. On the other hand, Mobile Passport lines are often short and just as easy (and free). At the moment, there are 38 airports, land borders and cruise ports that offer Mobile Passport.
Global Entry vs. Mobile Passport cost
Global Entry: $100 (including TSA PreCheck)
Cards that reimburse Global Entry fees
Global Entry includes TSA PreCheck, which provides expedited processing at land borders in Mexico and Canada, adding tremendous value in exchange for the modest cost. 
This is a free mobile app that you can download and use when arriving by cruise ship or airplane to select international U.S. gateways.
Pros and cons of Global Entry, Mobile Passport
For frequent travelers, Global Entry is supreme because it packs in TSA PreCheck to the offering. Since costs may be covered by using the right credit card, it can mean expedited immigration formalities and TSA PreCheck domestic airport security benefits without paying a cent. For these travelers, the only cost may be the time and energy it takes to apply. It may not be worth the trouble for the occasional international traveler, but it can be a timesaver for those who fly often enough each year. 
It is not necessary to be a U.S. citizen to get Global Entry. For instance, U.S. lawful permanent residents and Mexican nationals are also eligible to apply. As well, citizens of the following countries are eligible:
Countries eligible for Global Entry
In addition, it is not always easy to get an appointment for a Global Entry interview as there are only a limited number of places to apply, mostly at major airports, U.S. Customs and Border Protection offices and other official enrollment centers. 
It is undoubtedly easier to use this service since it only requires downloading the app. In addition, there is no need for an application and an in-person interview. 
The downside is that there are fewer Mobile Passport queues than Global Entry, and there is no guarantee they will be open. When available, the lines are often short and can be just as swift as Global Entry. When unavailable, passengers must stand in the regular queue, which can occasionally be long.
Some Global Entry users opt to have the Mobile Passport app, too, just in case there is a long line at Global Entry versus Mobile Passport.
Note, however, that you can only use one program upon entering the country — you cannot use both simultaneously. This means when you arrive, you either need to opt to enter with your Global Entry membership or with the Mobile Passport app, not both.
You cannot, for example, start the Mobile Passport process then see an empty Global Entry line and hop over to it. This can cause major issues with your Global Entry fingerprinting file.
Important considerations for both programs
Some travelers may not want to give government agencies more personal details, including fingerprints and photos. However, Mobile Passport does not require divulging as much personal information. 
Children and traveling companions
Children must enroll for Global Entry individually and be approved to use these lanes. They cannot join parents who have already been approved. Children can use Mobile Passport, just like adults; it only takes a few minutes to complete the app's questions. Up to 12 people living in the same household can submit one profile using the MPC app.
If traveling with others, you may still have to wait in the baggage claim area for them if they do not have Global Entry, potentially erasing any time saved. However, with Mobile Passport, this is less likely to occur.
The application fee for Global Entry is nonrefundable. If you're denied, you will not get your money back. If you used a credit card with a credit for the application, it's less of a sting. However, Mobile Passport is free.
Should I get Global Entry or Mobile Passport?
For most frequent travelers, Global Entry is a better choice, especially if you travel internationally. If you determine that the time it takes to apply and complete the interview process will save you more time than waiting in line, then it's a no-brainer. Even with the cost, credit cards can help reimburse the expense. Global Entry comes with TSA PreCheck, too. Frequent flyers swear by it for time savings. 
Less-frequent flyers may want to consider Mobile Passport since it is free, requires no application and is easy to use. The only issue is that Mobile Passport lanes are not as common as Global Entry facilities, and sometimes, these lanes can be closed.
The decision will vary by the traveler, but those willing to make the time investment for Global Entry will find the experience to be worth it. 
---
How to maximize your rewards
Get more smart money moves – straight to your inbox
Sign up and we'll send you Nerdy articles about the money topics that matter most to you along with other ways to help you get more from your money.