4 Types of Retention Offers We're Seeing From Premium Travel Credit Cards Right Now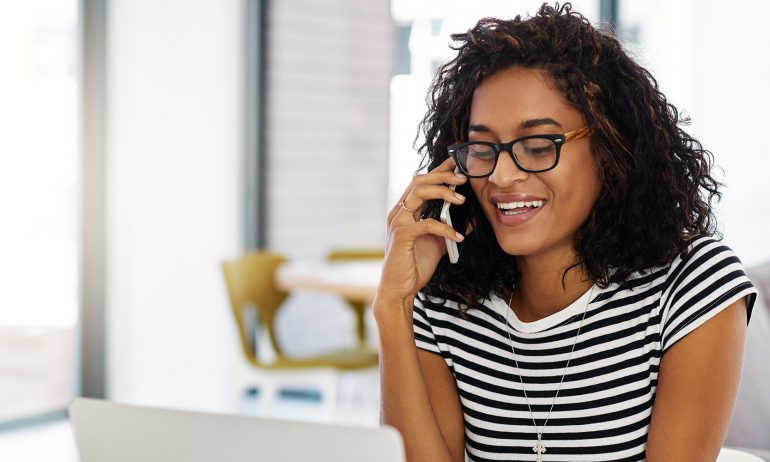 Many or all of the products featured here are from our partners who compensate us. This may influence which products we write about and where and how the product appears on a page. However, this does not influence our evaluations. Our opinions are our own. Here is a list of our partners and here's how we make money.
Note: As you plan travel during the coronavirus pandemic, please check the  and  websites for current guidance and travel restrictions.
At a time when traveling is at an indefinite standstill for many cardholders, a high-annual-fee travel credit card may be less than ideal. The inability to take advantage of coveted travel rewards benefits — like exclusive airport lounge access and airline fee credits — can make you question whether to renew your card.
Canceling travel cards that carry a high annual fee is certainly an option if you're unable to use a card's benefits due to stay-at-home orders. But to help cardholders during this period, major card issuers are offering unique incentives to keep accounts active.
Although retention offers vary by card issuers and even among certain accounts, a few examples of retention offers have surfaced. Here are some of the types of retention incentives you may receive to keep your premium travel credit card.
There's no denying that high-end travel cards come with an increasingly higher annual fee. For example, in January 2020, Chase announced a $100 annual fee increase for its , from $450 to .
To support cardholders who are due for renewal during the coronavirus outbreak, the issuer is reportedly offering a $100 annual fee credit to eligible cardholders. Although Chase hasn't publicly announced this relief benefit, it's worth keeping an eye on your online account's secure inbox for any updates.
A large welcome bonus may pique your interest when choosing a travel rewards card. However, as cardholders use their credit cards less frequently during the pandemic, it can be challenging to reach the minimum spend required to earn a welcome bonus.
Some card issuers, like American Express, have made official adjustments to their welcome bonus terms. For example, according to the AmEx website, eligible U.S. consumer and business cards that are approved between Dec. 1, 2019, through May 31, 2020, have an extra three months to earn the welcome bonus.
If you have a premium travel credit card and are worried that you won't be able to charge the minimum limit for a welcome bonus, this kind of offer can help.
Branded hotel and airline travel credit cards may offer additional incentives to keep cardholders on board. Some premium cards offer elite status benefits, which may be difficult to take advantage of right now — so travel loyalty programs are extending members' status.
Hotel and airline loyalty programs are helping members maintain status so that they can take advantage of the card's benefits when they're ready to travel (instead of giving up on the card altogether).
Some cards are offering cardholders increased opportunities to earn status. The are now allowing spending to count toward Million Miler status with American Airlines, and on its co-branded cards.
In addition to prolonging the timelines for welcome bonuses and elite status, premium card issuers may also  extend expiration dates on benefits, like annual travel credits and companion certificates.
For example, members who've received their $100 Delta flight credit are receiving at least an additional six months to use it. Terms apply.
If the cost of your high-annual-fee travel credit card still has you unsure of whether to cancel or renew it, your card issuer may have other ways of retaining your account.
Since phone lines across many financial institutions are experiencing heavy call volumes, it's wise to log into your online account or the issuer's mobile app as soon as possible before your annual fee comes due. While there, pay close attention to internal alerts or messages about benefit adjustments that may make keeping the card worthwhile.
Although some major credit card issuers have offers that extend or enhance benefits in an attempt to keep you as a customer, not all cards are providing the same types of incentives. Also, one person's success at obtaining a unique retention offer may not be your experience.
If you would like to learn more about retention offers available to you, another course of action is calling your issuer directly. Here are a few general steps when calling to cancel your travel card:
Before making a final call about whether to accept a retention offer, downgrade your card or close your account, you'll have to ask yourself a few questions.
For example, how much extra time is your bank offering to maximize your rewards card benefits? And what card benefits did you use the most? Currently, there's no timeline for when travel can resume at any level approaching what it was before the pandemic, so keep this in mind when forecasting the value of your card.
If cash flow is a concern for you, you might . You'll be able to keep a line of credit, if needed, without paying for benefits you may not use in the short-term. The ultimate choice depends on your personal financial situation, but at the very least, reaching out to your premium credit card issuer can help you understand your options and make an informed decision.
You want a travel credit card that prioritizes what's important to you. Here are our picks for the , including those best for: