How to Upgrade a United Flight
People with elite status have the best chance of being upgraded on United flights, but there are other ways.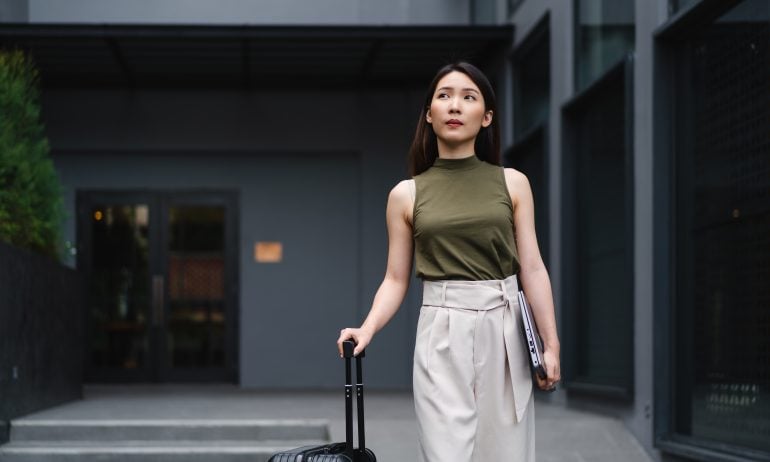 Many or all of the products featured here are from our partners who compensate us. This influences which products we write about and where and how the product appears on a page. However, this does not influence our evaluations. Our opinions are our own. Here is a list of our partners and here's how we make money.
We all want to sit in first class, don't we? Or even better — business class on a long-haul international flight. If you're flying with United Airlines and hoping to score yourself an upgrade, you may wonder how you can increase your chances for a complimentary upgrade (or pay for a better seat).
Here's how the United upgrade clearing order works, along with some tips on what you can do to snag one of those coveted seats.
How to be upgrade eligible on United
Not everyone who books a United flight can be upgraded. There are certain fare classes that aren't eligible — such as basic economy — and certain limitations, like upgrades for award tickets. 
That being said, there are ways to upgrade nearly every flight except for seats in basic economy. How and when you're upgraded will depend on a variety of factors. 
United upgrade priority order
If you're able to get on the waitlist for an upgrade, United processes its requests in a distinct order:
United Global Services requests. Members with this invite-only, elite status tier get all their upgrades cleared first. 

PlusPoints and mileage upgrade awards. Passengers who redeem these for upgrades are next in line.

Elite status holders. The higher your status, the better your chances. 

Fare class. More expensive fare classes clear first. 

Chase United MileagePlus Club cardholders and Presidential Plus cardholders. High-end credit cardholders beat out cheaper cards. 

United Corporate Preferred members. For those whose company enrolls them in this program.  

United Chase Cardmembers with $25,000 in annual spending. Spending more gets you a better chance at getting upgraded. 

When you request. The earlier you request, the better.
Get up to 80,000 miles with our favorite United cards
Check out our nerdy picks for the best United credit cards and find the right card for you.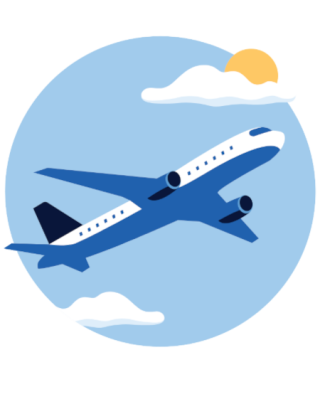 When does the United upgrade waitlist clear?
Unfortunately for eager travelers, your upgrade won't usually clear at booking. Instead, you'll be placed on a waitlist.
That said, the airline will sometimes confirm an upgrade ahead of checking in for the flight. If you are at the point of check in and haven't received news of an upgrade, you'll be added to the list (and subject to the order of clearance) outlined above.
New waitlist requests for MileagePlus Upgrade Awards can be made up to 1 day (24 hours) before departure. Conversely, new waitlist requests for PlusPoints upgrades can be made closer to departure, up until the flight check-in cutoff time.
How to get on the United upgrade list: 4 ways
Let's face it, not many of us are going to be invited to join United Global Services. Here are some other ways to increase your chances of getting a United seat upgrade.
Even passengers who have entry level elite status, Premier Silver, are entitled to United Complimentary Premier Upgrades (CPUs). CPUs are available on most domestic flights and can move you from economy class to first class for free. However, the reality of getting an upgrade as a Silver elite isn't very high considering all of the other elite status holders that are higher on the list.
Second, those who earn Platinum status and above receive an annual allotment of PlusPoints. Platinum elite members earn 40 PlusPoints and United 1K members earn 320 PlusPoints per year. 
These PlusPoints act as upgrade certificates for your flights, and they work on both domestic and international routes. Depending on your fare class, it can cost as little as 40 PlusPoints to upgrade from economy class to Polaris business class on a long-haul international route. 
Third, elite status holders are entitled to instant upgrades when purchasing a full-fare economy class ticket. This is available for Y and B fare classes, as well as the M fare class for United 1K members.
2. Buy a higher fare class
Not all airline tickets are the same. Every airline sells a specific number of tickets in different fare classes. The lower the class, the cheaper the ticket. United is no exception to this rule, and gives upgrade priority to those booked in higher fare classes.
Here's the order of clearance for economy class tickets: Y, B, M, E, U, H, Q, V, W, S, T, L, K and G. So, passengers who purchased a ticket with a U fare class will be upgraded before passengers who booked in a W fare class.
While the fare class doesn't matter a ton if you have elite status — since that precedes these upgrades — it can make a difference when it comes to breaking a tie for an upgrade.
For example, if two United 1K members have booked economy tickets on the same flight, but one of them is in B and the other is in H, the one in B is going to get that upgrade.
Note that S, T, L, K and G are considered deep-discount economy class tickets. You can still upgrade these, but it'll take you 80 PlusPoints to do so.
3. Get a United credit card
United credit card holders are higher in the pecking order than some others, especially if they have one of the more expensive United cards.
However, there's one other big benefit to holding a co-branded card: upgrades on award tickets. United generally doesn't offer upgrades on award tickets, but if you have both elite status and a United credit card, this option becomes unlocked. This also applies to a companion traveling on the same ticket. 
4. Book a premium economy ticket
Last, but certainly not least, is the method of purchasing Premium Plus seats in order to score an upgrade to United Polaris. 
On flights that have premium economy seats, flyers who have booked a Premium Plus seat have first priority for upgrades over everyone else. Only once those upgrade requests have cleared will United begin to process upgrades from those in economy. 
How to get a United upgrade with miles
If you don't hold elite status but you do have a stash of United MileagePlus miles, you're in luck. United also offers mileage upgrade awards, which have the same upgrade priority and availability as PlusPoints.
Chase Ultimate Rewards® points transfer over to United at a 1:1 ratio, making it an easy way to acquire more United miles. 
The cost of using a mileage upgrade award will vary based on your flight, but you may also be charged a cash co-pay. Those who are traveling in O, Y or B fare classes are exempt from these co-pays.
Final thoughts on United Airlines upgrades
We won't deny that there's a certain allure to flying up front. After all, it's the reason why many travelers chase elite status. If you're looking to score an upgrade on your flight, be sure to take note of the United clearing order and take advantage of these tips in order to give yourself the best possible chance of success.
---
How to maximize your rewards
Get more smart money moves – straight to your inbox
Sign up and we'll send you Nerdy articles about the money topics that matter most to you along with other ways to help you get more from your money.