What to Do With Your Miles When Your Airline Is Teetering on Bankruptcy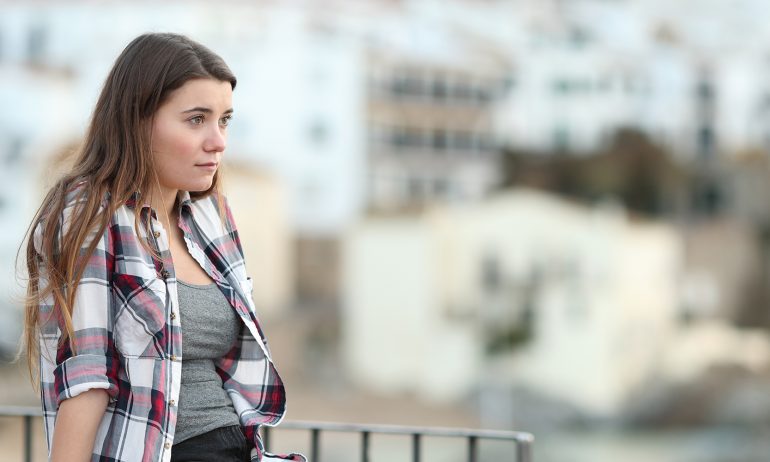 Many or all of the products featured here are from our partners who compensate us. This may influence which products we write about and where and how the product appears on a page. However, this does not influence our evaluations. Our opinions are our own. Here is a list of our partners and here's how we make money.
Boeing CEO Dave Calhoun recently predicted that, in all likelihood, at least one major U.S. airline will go out of business this year due to the pandemic. And airlines around the world are facing similarly severe financial difficulties, causing many travelers to worry about what will happen to their frequent flyer miles if an airline goes bankrupt. No one wants to forfeit their hard-earned miles, so now is the time to assess the health of any airline that you hold a significant number of miles with and to examine your options for redeeming your rewards.
What you can do with your miles, even if the airline isn't flying
The first thing you have to ask yourself is, how much trouble is the airline in? The worst case is that your airline has already ceased operation. As of this writing, several major international carriers have stopped nearly all flights and have halted redemption of frequent flyer miles. Examples of carriers in this situation include Virgin Australia, which currently operates a limited domestic schedule, and South African Airways, which ceased flying in late March. If you have miles in one of these programs, you are now unable to redeem them for anything. These carriers are spinning this development as temporary, and all you can do is hope that the carrier survives and resumes operations.
Your options are better if you have miles with a carrier that's not currently flying but is still offering ways to redeem your miles. That's the case with Virgin Atlantic, which isn't operating any passenger flights but is still offering ways to redeem miles in their Flying Club frequent flyer program (which isn't actually owned by the airline). So while you may not want to save your miles for flights on Virgin Atlantic in the hope that they resume operations one day, you still have plenty of other options if you want to liquidate your balance. For example, you can redeem these miles for flights on partners that are still operating, including Delta and Hawaiian Airlines. You can also transfer your miles to points with the Hilton Honors program at a 2:3 ratio. Other options include redeeming miles for Eurostar rail bookings or donating them to charity.
Options for redeeming miles with other airlines
Another thing to keep in mind before you begin to panic about your miles is that, at least in the U.S., all airlines that offer frequent flyer miles have continued to operate through the crisis, albeit with dramatically reduced schedules.
There's also a long track record of U.S. carriers going through bankruptcy and even ceasing operations without erasing customers' frequent flyer miles. When United went bankrupt in 2002, Delta in 2005, and United and American in 2011, their respective frequent flyer programs survived and passengers didn't lose their miles. Even when Pan Am ceased operations in 1991, its members' frequent flyer miles were transferred to Delta's SkyMiles program. Similarly, when Eastern Airlines folded in 1991, it created a frequent flyer program with Continental Airlines called OnePass. OnePass remained as Continental's program until its merger with United was completed in 2012, and those miles then became part of United's MileagePlus program.
This crisis isn't like economic downturns of the past, and no one can accurately predict which U.S. airlines will still be in business a year from now. However, it's likely that your miles will be retained in the event of a reorganization through bankruptcy or a merger with another carrier, which could happen if one of the U.S.'s four largest carriers becomes insolvent — namely American, Delta, Southwest or United.
The potentially biggest risk is for miles with smaller carriers such as Alaska, Frontier, Hawaiian, JetBlue and Spirit. These airlines are likely to face the most difficulty during a prolonged recovery. As of this writing, there's no indication that any of them are preparing to declare bankruptcy or cease operations. But should that time come, there are some options for liquidating your miles.
For example, Hawaiian and Alaska both have extensive partnerships with other airlines, and you could conceivably redeem your miles on flights with those partners. Once issued, those tickets should remain valid even if the issuing carrier goes out of business. Frequent flyer miles in many programs can also be redeemed for gift cards, merchandise, hotel stays and rental car reservations. These options may not offer as much value as award flights, but they give you the option of preserving some value before an airline goes out of business.
Your best options going forward
Vendors like Boeing have every reason to panic about the future of the U.S. airline industry, but travelers with balances of frequent flyer miles aren't quite there yet. While there's deep concern about the viability of many foreign carriers, there aren't any domestic carriers that appear on the verge of going out of business in the near term. Nevertheless, it's important to pay attention to new developments and to have a plan for liquidating your miles if the situation should change.
---
How to maximize your rewards
Get more smart money moves – straight to your inbox
Sign up and we'll send you Nerdy articles about the money topics that matter most to you along with other ways to help you get more from your money.