Best Unsecured Personal Loans of June 2023
Featured partners for Personal Loans

OneMain prioritizes a borrower's ability to repay on a loan application. Rates are high, but this lender provides fast funding to borrowers with low credit scores.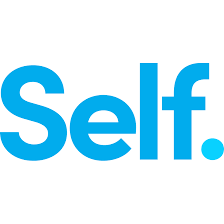 On-time payments can get your credit profile off to a good start or help you recover from a mistake.
Best Unsecured Personal Loans
| | | | | | Learn more |
| --- | --- | --- | --- | --- | --- |
| LightStream | Best for Home improvement loans | | | | |
| SoFi | Best for Home improvement loans | | | | |
| Upstart | | | | | |
| Discover® Personal Loans | Best for Debt consolidation loans | | | | |
| Upgrade | Best for Bad credit loans | | | | |
| Happy Money | Best for Debt consolidation loans | | | | |
| LendingClub | | | | | |
| Achieve Personal Loans | Best for Debt consolidation loans | | | | |
| Rocket Loans | Best for Home improvement loans | | | | |
| Universal Credit | Best for Bad credit loans | | | | |
| Prosper | | | | | |
| Laurel Road Personal Loan | | | | | |
Our pick for
Home improvement loans
These lenders offer low rates for borrowers looking to make home renovations.
Our pick for
Debt consolidation loans
These lenders offer consumer-friendly features for those looking to combine debts.
Our pick for
Medical loans
An unsecured loan from these lenders can be used for dental, cosmetic and medical procedures.
Our pick for
Wedding loans
An unsecured loan from one of these lenders can help cover the cost of a wedding.
Our pick for
Bad credit loans
These lenders offer unsecured personal loans to borrowers with low credit scores.
Last updated on June 1, 2023
Methodology
NerdWallet's review process evaluates and rates personal loan products from more than 35 financial institutions. We collect over 45 data points from each lender, interview company representatives and compare the lender with others that seek the same customer or offer a similar personal loan product. NerdWallet writers and editors conduct a full fact check and update annually, but also make updates throughout the year as necessary.
Our star ratings award points to lenders that offer consumer-friendly features, including: soft credit checks to pre-qualify, competitive interest rates and no fees, transparency of rates and terms, flexible payment options, fast funding times, accessible customer service, reporting of payments to credit bureaus and financial education. We also consider regulatory actions filed by agencies like the Consumer Financial Protection Bureau. We weigh these factors based on our assessment of which are the most important to consumers and how meaningfully they impact consumers' experiences.
This methodology applies only to lenders that cap interest rates at 36%, the maximum rate most financial experts and consumer advocates agree is the acceptable limit for a loan to be affordable. NerdWallet does not receive compensation for our star ratings. Read more about our ratings methodologies for personal loans and our editorial guidelines.
To recap our selections...
NerdWallet's Best Unsecured Personal Loans of June 2023
Frequently asked questions
What does it mean when a loan is unsecured?

A loan that's unsecured is one you don't need collateral, like a car or savings account, to secure. Instead, a lender considers your credit score, existing debts, income and other factors about you on a personal loan application.

How do I qualify for an unsecured personal loan?

Lenders vary in their requirements for borrowers. A good credit score (690 or higher), a low debt-to-income ratio and a credit history of at least a few years will help you qualify in most cases. Some lenders tailor their loans to bad- and fair-credit borrowers, so you may have options even with less-than-desirable credit. You can pre-qualify to see what loan rates and terms you could qualify for.

Do unsecured loans affect your credit?

If you borrow an unsecured loan, your credit will be affected in two ways. When you formally apply for the loan (which is different from pre-qualifying), the lender will do a hard credit inquiry, which causes a temporary dip in your credit score. The lender will also report your monthly payments to the credit bureaus, which can help you build credit with on-time payments.

Are unsecured loans safe?

Unsecured loans are safe when they come from reputable lenders. A lender should check your ability to repay the loan, be transparent about the loan's overall cost and help you build credit.