| Lender | Best for | Max loan amount | Min. credit score | APR range | Max term length |
| --- | --- | --- | --- | --- | --- |
| TAB Bank | Bank small-business loans | $200,000 | 650 | 8.99-35.99% | 5 years |
| PNC Bank | Bank lines of credit | $100,000 | 720 | 13.74-15.74% | See review |
| U.S. Small Business Administration | SBA loans | $5,000,000 | 650 | 8.50-11.00% | 25 years |
| Credibility Capital | Established businesses | $500,000 | 650 | 7.99-24.99% | 5 years |
| Funding Circle | Long-term loans | $500,000 | 660 | 10.64-31.85% | 7 years |
| OnDeck | Short-term loans | $250,000 | 625 | 29.90-97.30% | 2 years |
| Kabbage | Online lines of credit | $250,000 | 640 | See review | See review |
| Bluevine | Startup businesses | $250,000 | 625 | 15.00-78.00% | 1 year |
| Fundbox | Borrowers with bad credit | $150,000 | 600 | 10.10-79.80% | 6 months |
| Triton Capital | Equipment financing | $250,000 | 600 | 5.99-25.00% | 5 years |
Understand the cost of a business loan
Calculate estimated payments, then see if you qualify for a business loan
Get personalized small-business loan rates to compare
with Fundera by NerdWallet
Last updated on October 4, 2022
How Fundera by NerdWallet works
Getting a business loan can be challenging, and several factors — cost, speed, repayment schedule — can play a role in deciding which product is right for you. Let us help you through the process.
1. Fill out one simple application
Answer a few questions about your business to get personalized lending options. It's free and won't impact your credit score.
2. See your business loan options
It takes about three minutes to get options from our network of vetted small-business lenders. Compare interest rates and repayment terms to choose the best product for your needs.
3. Get your loan
If the lender approves you, you'll sign closing documents in order to receive funds. Some lenders can approve and fund loans within one business day.
Methodology
NerdWallet reviewed both traditional and online lenders in order to create our list of the best small-business loans.
Our list includes a variety of loan options to meet the diverse funding needs of small-business owners, with an emphasis on lenders that offer a streamlined underwriting and approval process.
Each small-business loan option on our list meets the following criteria:
- Maximum loan amount of at least $100,000. - Transparent rates and repayment terms. - Funding available within two weeks of applying. - Personal credit score requirements of 720 or below. - No more than three years in business required.
Keep up with your credit score.
Monitor your credit and grow your business. Strengthening your personal credit can help you qualify for lower rates and more loan options.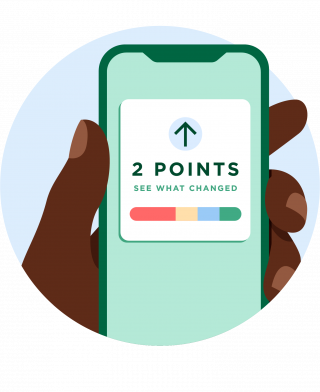 Frequently Asked Questions
With most small-business loans, you borrow capital from a lender and repay it, plus interest, over a predetermined period. Maximum loan amounts, interest rates and repayment terms will vary based on the type of business loan, the lender you're working with and your business's qualifications.
The stronger your qualifications, the easier it is to get a business loan. Although requirements vary by lender, it's helpful to have good credit, strong finances and multiple years in business to access a variety of financing options. Startups and borrowers with bad credit may have a more difficult time getting a business loan.
Credit score requirements vary by loan and lender. Banks often require a credit score in the 700s for a small-business loan. But some online lenders will fund loans for borrowers with credit scores in the low- to mid-600s.
To qualify for an SBA loan, you typically need a good personal credit score (690 or higher), though some SBA loan programs are available to business owners with bad credit.
Some online and nonprofit lenders offer business loans for bad credit (personal credit scores of below 630). These loans typically have higher interest rates than other business financing options, however.
Startups less than a year old typically won't qualify for traditional small-business loans. The SBA does have two loan programs that cater to startups: SBA microloans and SBA Community Advantage loans.
Consider alternative financing like business credit cards, personal loans or grants if you can't secure a small-business loan for your startup.