Advertiser Disclosure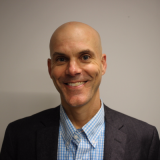 Brad Wolverton
Brad is a former NerdWallet reporter with its investigative team, where he covered consumer-interest stories. Previously he was a senior writer and editor at The Chronicle of Higher Education, where he was a four-time winner of national education reporting awards.
Posts by Brad Wolverton:
It seems we can't find what you're looking for. Perhaps searching can help.