Advertiser Disclosure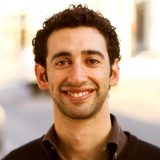 Cliff Goldstein
Cliff develops and manages products for NerdWallet's Personal Financial Management team. Prior to joining NerdWallet, Cliff was a financial investment professional in the Private Wealth Management division at Goldman Sachs. He is a graduate of Georgetown University, where he majored in international economics.
Posts by Cliff Goldstein:
It seems we can't find what you're looking for. Perhaps searching can help.