Advertiser Disclosure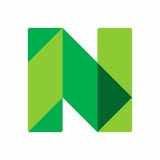 Jake
Jacob Gibson heads operations and business development for NerdWallet. Prior to joining the company, Jacob was a long-time employee of JPMorgan Chase, where he traded fixed income derivatives and managed the development of a number of new trading technologies. Jacob is a graduate of MIT, with degrees in mathematics and finance.
Posts by Jake:
A year ago, I'd never even heard of Kauai. I'd only been to Hawaii once before, and it was a quick trip to Waikiki – Oahu's commercial and touristy beach…
The Carnival of Wealth is live at Personal Dividends.