Advertiser Disclosure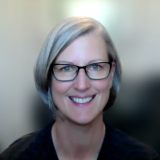 Kathy Hinson
Kathy Hinson leads the core personal finance team at NerdWallet. Previously, she spent 18 years at The Oregonian in Portland in roles including copy desk chief and team leader for design and editing. Prior experience includes news and copy editing for several Southern California newspapers, including the Los Angeles Times. She earned a bachelor's degree in journalism and mass communications from the University of Iowa.
Posts by Kathy Hinson:
It seems we can't find what you're looking for. Perhaps searching can help.