Advertiser Disclosure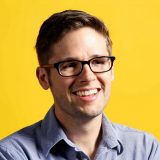 Sean McQuay
A former NerdWallet credit card expert, Sean focused on helping consumers make good credit card decisions. He previously worked in corporate strategy for Visa and as a consultant in the energy sector. He has a BA in international relations from Brigham Young University.
Posts by Sean McQuay:
It seems we can't find what you're looking for. Perhaps searching can help.