NerdWallet's speaker series, NerdTalks, kicked off last week with our first speaker, Drew Houston, CEO of Dropbox.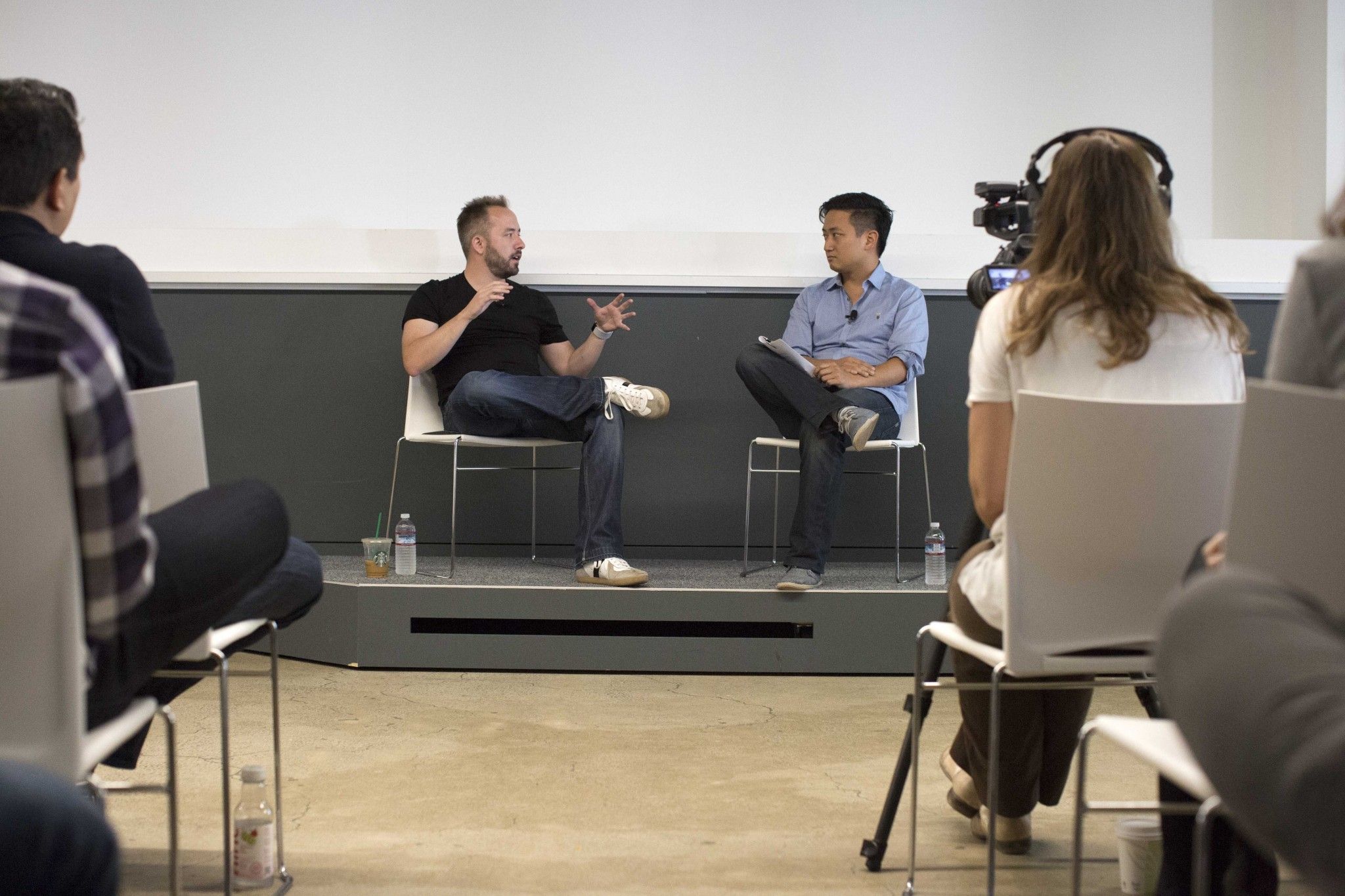 In a conversation led by NerdWallet CEO Tim Chen, Drew talked about what it takes to build a company, the challenges that come along with it, and the internal "chaos" that startups inevitably navigate during a hyper-growth phase. Drew's stories and advice garnered a few laughs from the Nerds.
We shared some of Drew's key points on Twitter:
"It's important to build a brand that consumers trust and a product that keeps its promises," says @drewhouston, CEO of @Dropbox. #NerdTalks
"If we were to disappear for 20 years, what do we hope would be preserved?" –@drewhouston on building @Dropbox's core values. #NerdTalks
We're looking forward to our next speaker in the NerdTalks series, NerdWallet Co-Founder Jake Gibson, who is coming next month. Stay tuned for future NerdTalk recaps.