Advertiser Disclosure
NerdWallet + The U.S. Census Bureau

What do NerdWallet and the U.S. Census Bureau have in common? Unbiased data.
Recently, the Census Bureau created this video sharing how NerdWallet is using census data to help provide clarity around all of life's financial decisions.
The census' yearly American Community Survey (ACS) is the premier source for detailed information about the American people and workforce. We pull data from the ACS, among other data sources, to inform unbiased studies, content and tools for consumers to make educated personal finance decisions.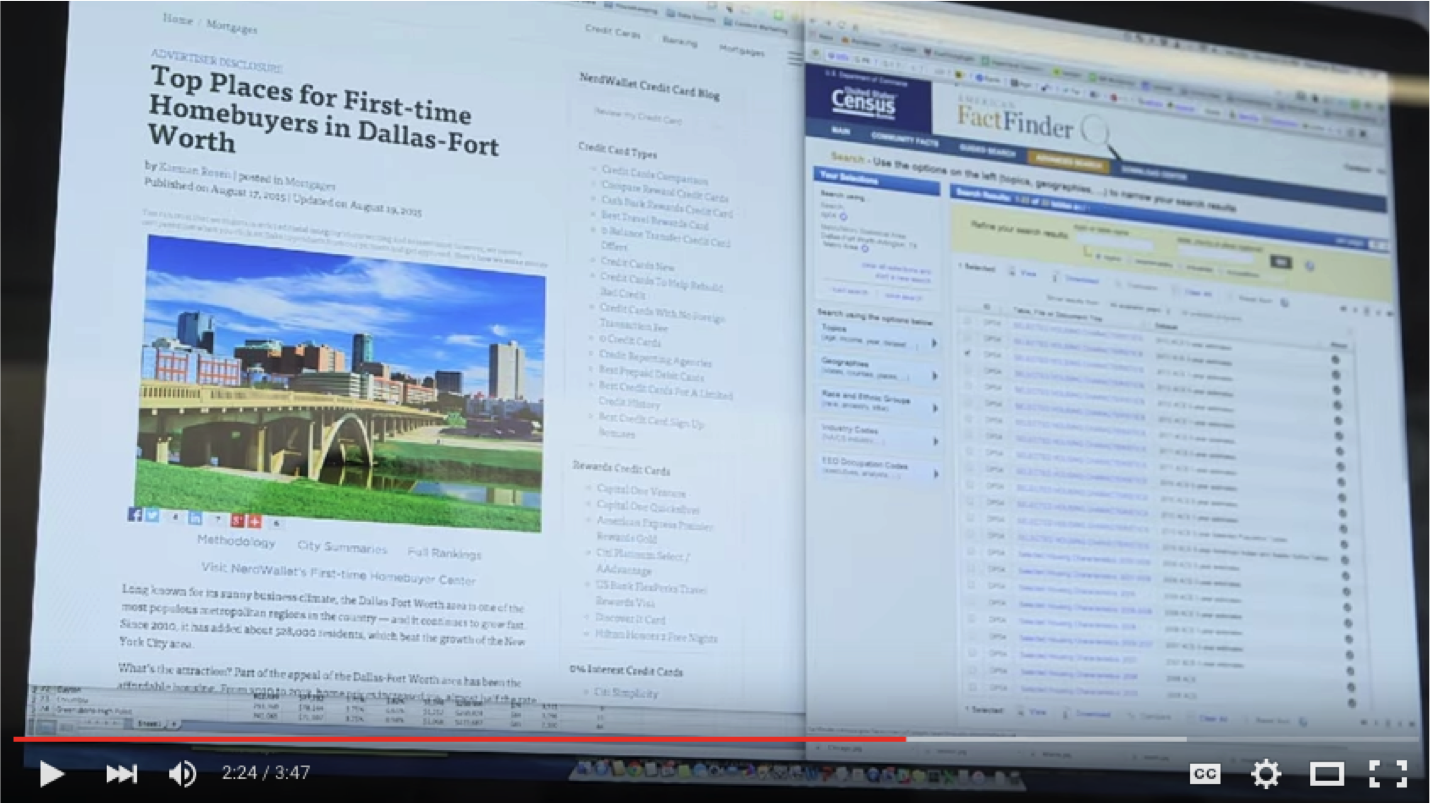 "The quality of the American Community Survey data has been paramount to our success," NerdWallet senior analyst Kamran Rosen says.
Leveraging the ACS and its unbiased data lends a level of credibility and trust to the studies we're publishing, and working with the census gives us access to hyperlocal, unbiased government data to produce credible studies and content specific to location and demographic.
"Without unbiased, quality information, we wouldn't have the credibility to go out to our own audience to get in front of millions of visitors," says Cindy Yang, NerdWallet's small-business lead.
From this data we're able to publish content such as the Best Places to Start a Business, How Much House Can You Afford?, and many others specific to each consumer's preferred city.
Hear more from NerdWallet small-business lead Cindy Yang, mortgages lead Chris Ling and senior analyst Kamran Rosen about how using U.S. Census Bureau data is paramount in driving consumer-first financial clarity for NerdWallet.