Buying a home can be a daunting task. Homebuyers are faced with many crucial decisions from finding a real estate agent to picking the right house and, most important, getting approved for a loan.
To help ease this process, NerdWallet has created a mortgage calculator that allows consumers to determine how much house they can afford. Oftentimes, lenders will approve homebuyers for a loan that doesn't necessarily fit their financial situation.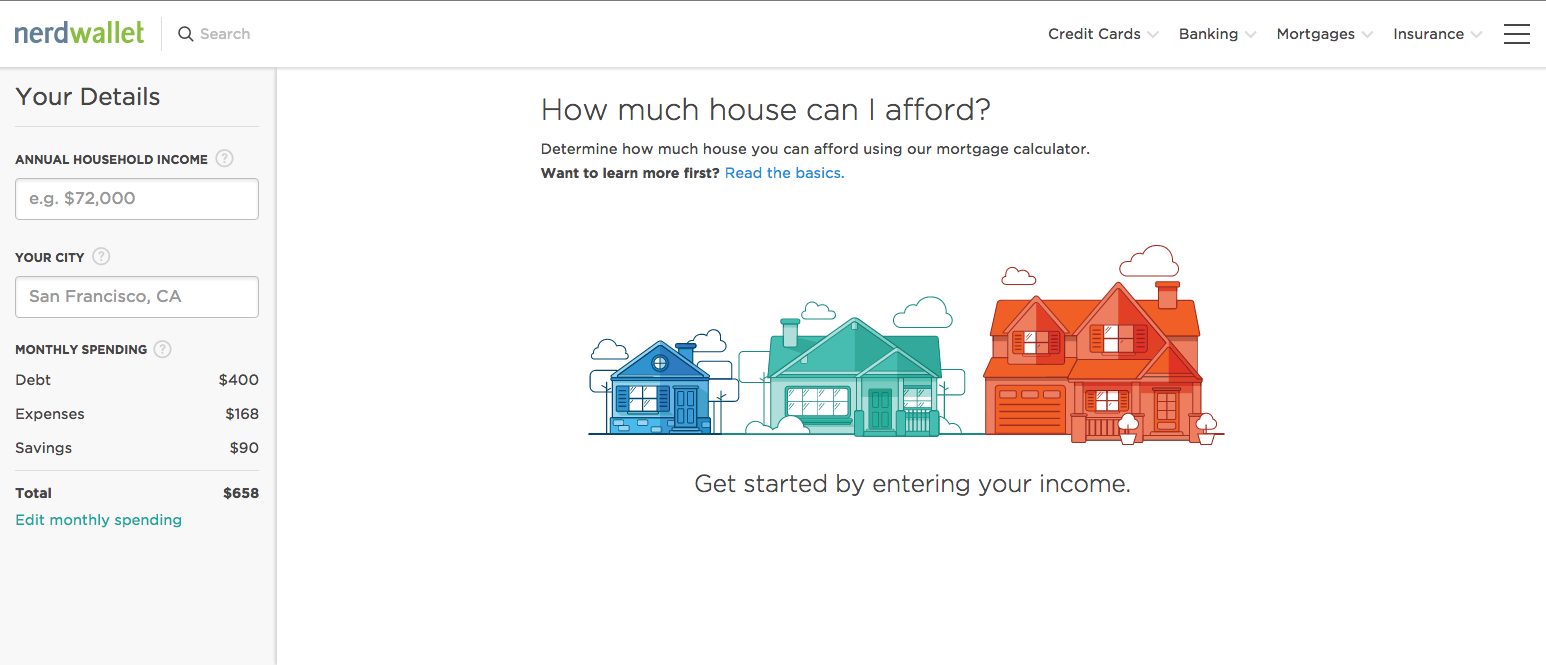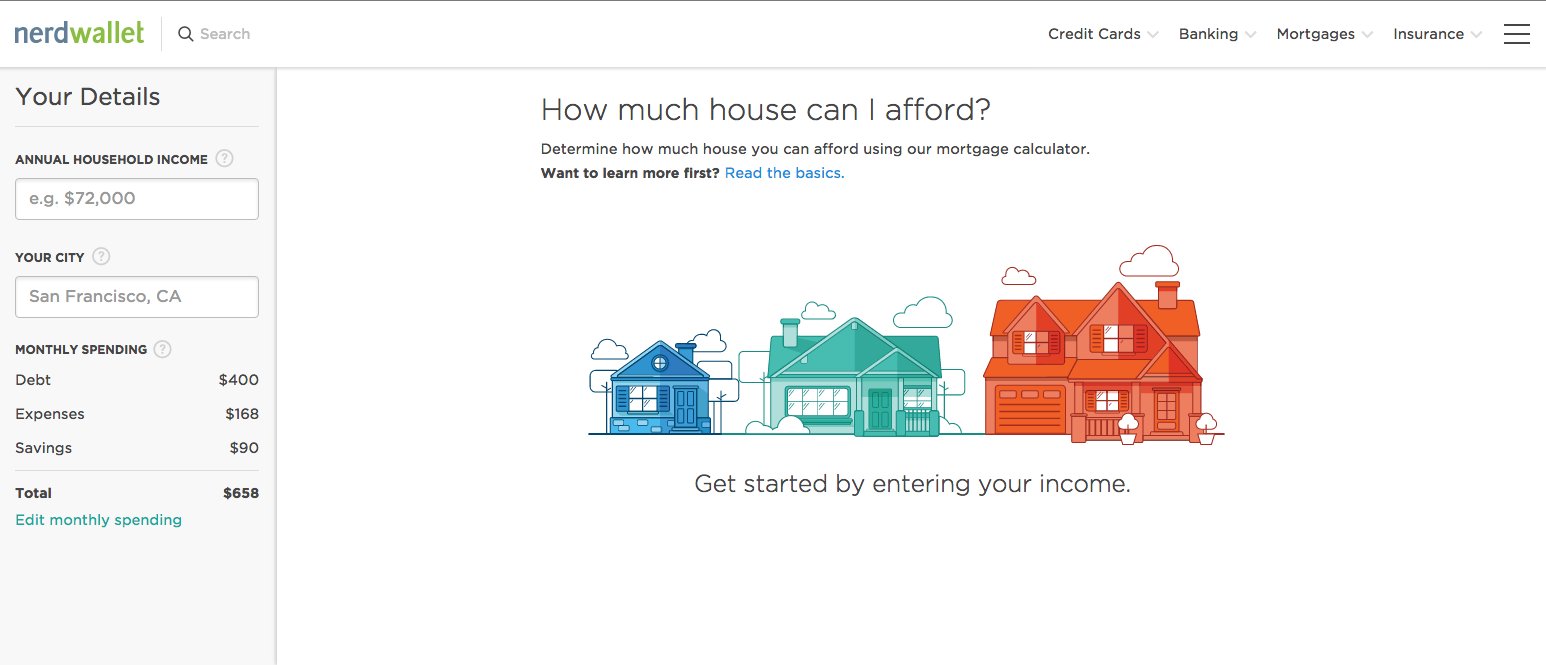 By using NerdWallet's mortgage calculator, consumers will get an accurate estimate of how much house they could buy and what their monthly payments would look like. Similar to other tools, our calculator factors in annual earnings plus debt. What makes our tool unique is the option of including your monthly expenses such as grocery costs and utilities. These expenses can have a significant impact on your monthly budget, and thus we believe it's important to incorporate them.
The calculator is simple to use: Consumers enter their annual household income, the city they would like to live in, their monthly debt plus expenses and savings. Once all this information is entered, NerdWallet's calculator crunches the numbers and gives users a loan amount that fits their financial situation, how much would be required for a down payment and estimated closing costs. Consumers can see current mortgage rates based on the information they submited by clicking "view mortgage rates." The tool also gives prospective buyers an estimate of their monthly payment, including property taxes and homeowners insurance.
To find out how much house you can afford, click here.