What does it take to disrupt the finance industry? It takes a bold leader. One with vision. One who isn't afraid to challenge the status quo.
At NerdWallet, we're lucky to have that leader – our founder and CEO Tim Chen.  In a world where consumers are forced to make their financial decisions in the dark, Tim is determined to give them clarity around all of their options. He wants to make sure people aren't anxious about their finances,  that they have confidence in every decision from choosing the right credit card to planning for retirement.
We're proud to announce that LinkedIn has recognized Tim's commitment to putting consumers first when it comes to finance.  In early September, the world's largest professional network named Tim one of 10 business leaders "bringing new thinking to the world of money."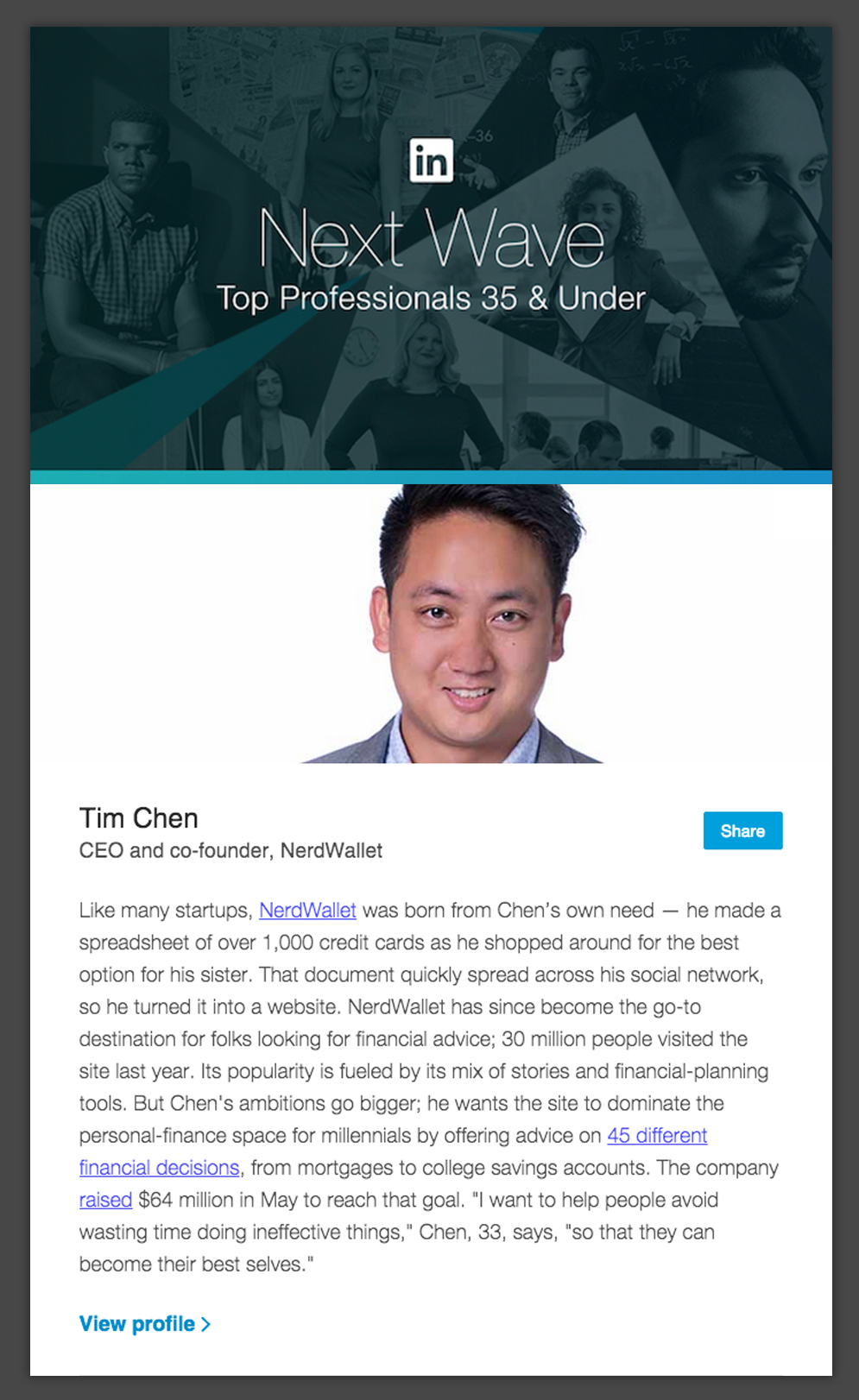 Tim is in good company on the inaugural LinkedIn
Next Wave
list, a select group of 150 business leaders age 35 and under across 15 industries. According to LinkedIn, Tim and his peers are affecting change with "their brilliant ideas, driven management and entrepreneurial spirit."
If you don't already, follow Tim on LinkedIn for his take on everything from building a startup on a shoestring budget to making himself obsolete as CEO.   
You can also learn more about LinkedIn Next Wave and see the leaders in other industries here.