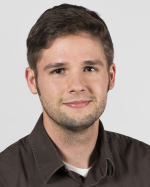 Credit cards were first made from paper, then plastic. Now, almost 70 years after they were first introduced, cards are taking yet another form: encrypted data stored in a digital wallet.
This is an exciting progression. Fumbling through your wallet past insurance cards, various ID cards and old receipts just to get to your credit card feels archaic, like a holdover from the 20th century. A wallet condensed into a slick, digital device can make it easier to manage multiple accounts and make fast, secure transactions.
And the idea is gaining momentum. About a third of smartphone users will use mobile payments by 2019, according to a projection by eMarketer. All-in-one cards — battery-charged cards you can load your payment options onto — have also gathered a small, loyal following.
Still, despite the advances, only 2% of Americans use today's digital wallets, according to a 2015 Gallup poll.
My digital wallet wish list
As enthusiastic as I am about digital wallets, I know that it takes time for people to adapt to new technologies, especially those that require consumers to relearn basic tasks such as making purchases at  stores. And as for the technology, there's still room for improvement. In a perfect world, your digital wallet would be able to stand in for your physical wallet. None of today's solutions deliver on that ideal — yet.
In my view, digital wallets need to meet three basic standards:
They need to be reliable. You can't go out for the day unsure of whether your primary payment method is going to run out of power. Until I'm confident that my digital wallet can work around the clock, I can't fully commit to the transition. This is a major hurdle for phone-based payments.
Transactions need to be secure. I need to trust that my payments are at least as safe as they would be if I used a physical credit card. Mobile wallets generally use tokenization and some form of authentication — fingerprint, for example —  to prevent fraud. Because each transaction is encrypted, the merchant never gets your credit card numbers or personal information.
Payments need to be widely accepted. If digital wallets are going to take over, they need to be accepted wherever you'd use a regular credit card.
So how do today's products stack up?
Mobile wallets: Limited acceptance, mass appeal
If you want a digital wallet today, you have two major options. First, you could load your cards on a  mobile wallet, such as Apple Pay, Android Pay or Samsung Pay, that uses near field communication technology for contactless transactions. Or, you could go with an all-in-one card, like Coin or Plastc.
Mobile wallets come close to being the ideal digital wallet, in my mind. In terms of security, they're a home run. Unlike other apps, you don't need an Internet connection to use the service. You can also view recent transactions and set up purchase notifications, a boon for people trying to manage multiple cards. And because you can see the image of each card on your phone screen, these mobile wallets are also better positioned to store ID cards and insurance cards in the future. This could help consolidate your entire wallet, not just part of it.
Mobile wallets come installed on the newer models of smartphones, and the type of wallet you use depends on your phone's brand. I'm an Android fan, so I use Android Pay. But it's almost identical to Apple Pay and Samsung Pay, and is typically accepted in the same places.
The big problem for mobile wallets is acceptance. Take Apple Pay, for instance. Over 700,000 stores in the U.S. already accept it, Digital Trends reports, citing an announcement from Apple. That's more than triple the number of stores the company started with. But that impressive number doesn't come close to the 7.4 million business establishments in the U.S., according to 2012 Census data. Other digital wallets face similar acceptance issues.
And competition from larger retailers is a concern. Wal-Mart, for example, which doesn't accept Android Pay or other NFC-based payment methods, recently released its own stand-alone payment app. If other major retailers follow suit, it could potentially slow the adoption of mobile wallets.
In the long run, I expect few of these one-store payment apps to survive, and the vast majority of payments to take place via universally accepted payment options. But it may take five to 10 years before that happens.
MORE: Apple Pay, Samsung Pay and Android Pay Offer Speed and Security at Checkout
Multi-account credit cards: A temporary fix?
Mobile wallets aren't the only digital wallets on the market. Multi-account cards, such as Coin, Plastc and Swyp, are also vying for consumers' attention. These battery-powered cards let you load multiple accounts — including credit cards, debit cards and gift cards — onto one card. When you're in the checkout line, you pay as you normally would. Most merchants accept these cards as they'd accept regular credit cards, which makes them appealing.
These all-in-one cards may slim your wallet, but they don't have the potential to replace it. Because they don't display card images, they don't have the ability to store IDs, insurance cards or membership cards. Another big catch is the price tag. The upfront cost can be about $100. The tiny batteries generally need to be replaced every one or two years, or recharged. And none of these cards is EMV-capable yet.
If you don't mind paying the startup costs, a multi-account card can be a fine way to downsize your wallet, especially if you regularly carry a lot of cards. But there are already signs that these cards are more of a stopgap solution to a larger problem. Stratos, a prominent multi-card account platform, was recently sold to another smart card company after losing out on a round of funding. Other companies might face similar funding problems if the cards don't catch on in the next few years.
MORE: Stratos, Coin, Plastc, Swyp: Sizing Up Multi-Account Cards
The case for setting up a mobile wallet
Even though mobile wallets aren't universally accepted, I still think it's worth setting one up if you have a smartphone. For starters, you'll have a backup method of payment if you need it. The more-secure transaction could protect you from some types of fraud, and the notifications could help you better manage your accounts. And unlike multi-account cards, mobile wallets are free.
We're a long way away from universal acceptance for digital wallets. But when it happens, I think it could change the way we think of credit cards long-term. Someday, maybe years from now, I look forward to leaving my old-fashioned plastic credit cards in a drawer and using a single device for all my purchases. Until then, I'll carry my wallet.
---
Image via iStock.