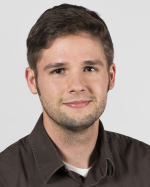 Almost everyone — including me — knows the sinking feeling of seeing a credit card balance at the end of the month that's bigger than it should be. The reason for overspending might be psychological: It's easy to take on more debt than you can afford without even realizing it. So what do you do?
My advice: Change the way you think about spending.
For me, that happened about two years ago, when my wife, Heidi, and I ditched our traditional household budget and set a weekly spending limit for ourselves instead. From there, we quickly became more deliberate about our purchases and tracked our expenses in a spreadsheet. The effort paid off. We were able to trim our credit card spending while still earning plenty of rewards.
When people feel ashamed of how much they're spending, it can be hard to take action. About 70% of Americans think there is more of a stigma surrounding credit card debt than any other type of debt, according to a recent NerdWallet study conducted by Harris Poll. But getting started can be easier than you think. Here are some ways to change your mindset.
Establish limits instead of categories
Like many people, I had made plenty of painstaking efforts to divide my credit card purchases into smaller categories — home goods, groceries, entertainment. But for me, this type of budget was just too complicated to keep track of. When I was running errands, how was I supposed to remember how much money I had left for groceries, clothing or dining out? Was I supposed to categorize my last trip to Target under "groceries" or "home goods" when it included both?
In the end, I didn't have the patience for it. So I tried a different approach.
Heidi and I set our spending limit at $350 per week. That includes just about everything, except our rent and bills, which we track separately. We cover the most important expenses first, such as groceries, and postpone the less important purchases until the end of the week. For us, a single spending limit is easier to mentally keep track of.
As it turns out, it also might be a more cost-effective approach. Earmarking a certain amount of money for every single item can actually compel you to spend more, according to one study from my alma mater, Brigham Young University. But the researchers came to the same conclusion I did: Aggregate budgets, or budgets without a million separate categories, were still effective. In other words, all you need to do is pick a number and stick to it.
Waiting until the end of the week to make our less important purchases forces us to prioritize our spending and gives us time to to determine whether something's really worth buying. By the time we make it to the end of the week, we often find that we can go without some of the items that seemed essential seven days earlier. I think of it as using procrastination to save money: If we never make room in our weekly budget to buy something we want, then maybe it isn't worth it after all.
MORE: 7 in 10 Americans See Added Stigma in Credit Card Debt, Survey Shows
Treat your credit card like cash
Your willingness to pay increases when you use credit cards compared with when you use cash, according to a Massachusetts Institute of Technology study.
But you may be able to overcome this tendency by changing the way you think about spending, suggests Dr. Walter Mischel, a renowned psychologist who spent much of his life studying delayed gratification.
"To take the future into account, we have to heat it, make it imminent and vivid," Mischel writes in his 2014 book, "The Marshmallow Test: Mastering Self-Control."
Knowing that you'll eventually have to pay your bill probably won't help you spend less — but imagining the money disappearing from your bank account instantly, as if you had just used a debit card, might. Whenever I'm about to buy something, I try to keep this in mind. I've also found that recording my purchases on a spreadsheet makes me more mindful of how much I'm spending and how I'm tracking against my weekly spending limit.
I still pay my bill off only once a month, as a matter of preference. But if it helps, you might choose to pay off your card more than once a month, or set aside funds throughout the month in a separate account.
At times, going into credit card debt is the best option available. When you're dealing with a job loss or a health emergency, minimizing your credit card balances probably isn't your top priority — and it shouldn't be. But when your income is steady, and your credit card bills are still swelling with smaller charges, it may be time to take a closer look at where your money is going.
MORE: NerdWallet's Best Balance Transfer and 0% Interest Credit Cards of 2016
Practice makes perfect
To trim your credit card spending, you don't have to concoct an inflexible budget with numerous spending categories, and you don't have to use an app or follow a template. You just have to find a way of tracking your expenses that works for you –– that's it. Start by taking a look at how much you've spent in the last few months. From there, make a plan. Set spending limits for yourself, and find a way to keep track of what you spend. Use a spreadsheet, paper — something — and get to work.
Take it from me: The first month can be difficult. The second month, it's not as bad. By the third month, you'll start to feel like you're ahead of the game.
---
Image via iStock.