In this series, NerdWallet interviews people who have triumphed over debt using a combination of commitment, budgeting and smart financial choices. Their stories may even inspire you to pay off your debt. Responses have been edited for length and clarity.
Michelle Schroeder-Gardner was not a typical 20-something. By age 23, she had worked for almost a decade, earned three college degrees, gotten married and bought a house in Missouri. She graduated with $38,000 in student debt. Applying her characteristic drive, Schroeder-Gardner decided she would pay it off as fast as she could.
For seven months, she balanced a full-time job in finance with every side hustle she could take on to ditch debt.
Eventually, Schroeder-Gardner turned one of her side hustles — writing and managing her blog, Making Sense of Cents — into her sole job. She says the blogging work has her on track to earn a seven-figure income and gives her enough flexibility to travel the country full time in an RV with husband Wesley and their two dogs. Schroeder-Gardner, now 28, says she and Wesley, who works on the blog with her, make money through advertising, affiliate marketing arrangements with companies that pay for referrals, and her online course on how to make money from blogging.
What was your total debt when you started your repayment journey, and what is it now?
In 2012, I had $38,000 in student loan debt from three college degrees, including my finance MBA. We also had a mortgage. I have no debt today.
How did you end up in debt?
I ended up with student loan debt because I didn't really think about how it would impact me after I graduated. I figured everyone else had debt, and that it was just a normal path.
I had been working since my teens, but I still didn't manage my money to the best that I could. When I was 18, my father passed away, and I was on my own, living paycheck to paycheck. Thankfully, I did not have any credit card debt.
What triggered your decision to start getting out of debt?
It happened when I received my first student loan bill in the mail. It was for a large amount of money, and I knew I did not want to be paying that for a decade or two. It was almost as much as my monthly mortgage payment, which was around $1,000.
What steps did you take to reduce your debt? What resources or services did you use?
The main thing I did to pay off my debt was find ways to make extra money. Cutting your budget is great but there's only so much you can cut. You can always try to make more money.
My salary at my day job was around $50,000 a year. My husband was a car salesman, so his income changed every month. It was between $40,000 and $80,000 a year.
So, I ramped up the side hustles I was already doing. I worked on my blog, sold items around my home, took surveys, mystery shopped, took part in market research studies, and more. My husband took part in a few medical research studies.
What was your biggest challenge paying off debt and how did you stay motivated?
Working long hours was definitely the hardest part. I was working around 100 hours a week between my day job and all the side jobs. I couldn't do it now. It was easier when I was younger, and I was fine with less sleep [laughs].
Honestly, just watching my debt go down kept me motivated, because I could see the end goal.
How has your life changed for the better since you got out of debt?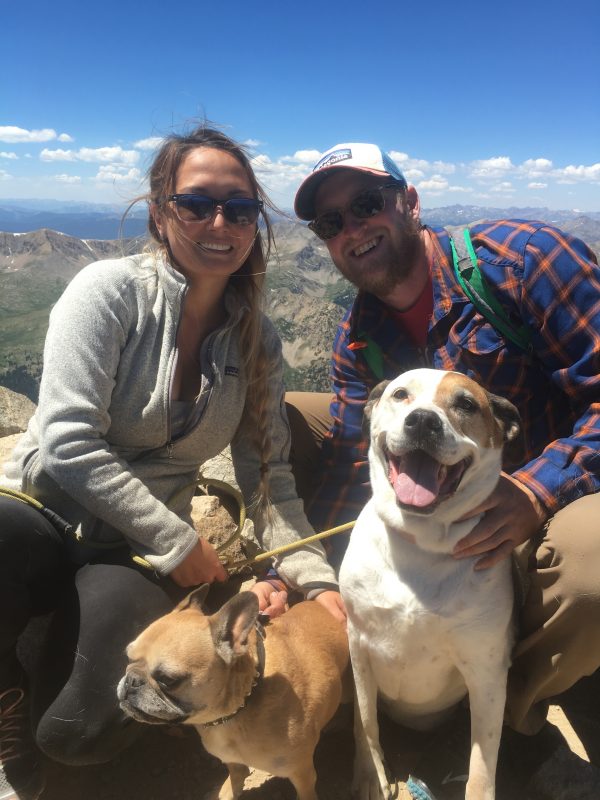 Soon after I paid off my student loan debt, I left my day job as a financial analyst and decided to blog full time. We sold the house in 2015.
Now, my husband and I and our two dogs travel around the country. We are trying to build up our retirement funds so we can retire before age 30 if we want to.
How do you remain debt-free today?
We have a high income and low expenses, so we have no reason to take on debt. We try to save as much as we can.
How to tackle your own debt
Not everyone can match Schroeder-Gardner's level of determination, but you can kick-start your own efforts to ditch debt:
Amrita Jayakumar is a staff writer at NerdWallet, a personal finance website. Email: [email protected] Twitter: @ajbombay.