If you're working in industries that cater to the medical needs of America's aging baby boomer generation, you are set for the biggest compound annual wage increases over the next eight years, according to the Bureau of Labor Statistics. If your company makes clothes, computers or communications equipment – or makes words for newspaper, magazine or books – expect a slide in earnings in the future.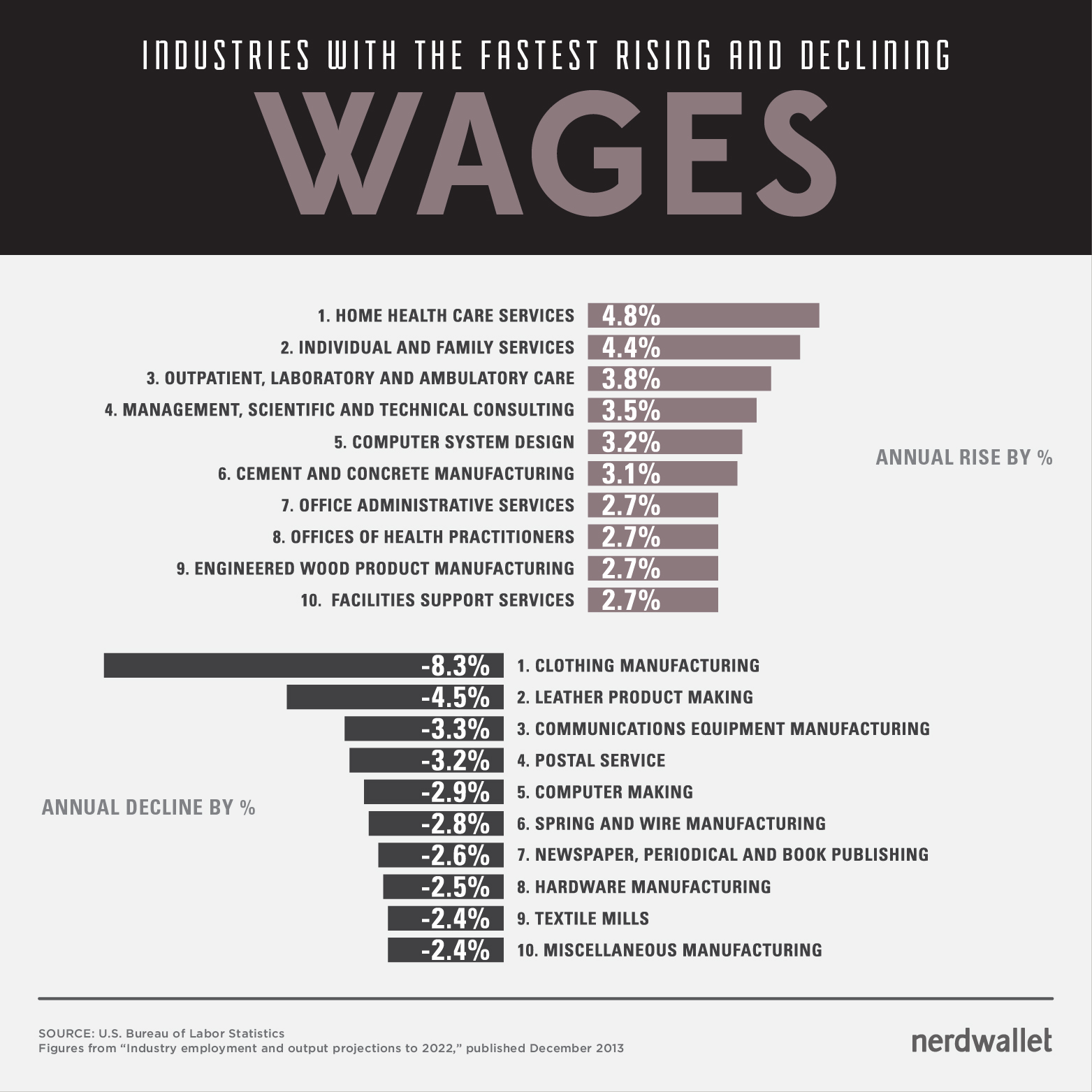 ---
Infographic by Brian Yee.
Mailbox image via Shutterstock.