NerdWallet's How Do You Do Money? series asks people from various walks of life to share their attitudes and approach to personal finance, with the goal of bringing transparency to discussions surrounding money. In this installment we speak with Cait Flanders, a 28-year-old managing editor living in Vancouver, British Columbia, Canada. This is how she does money.
What do you do for your main source of income, and how did you get into that line of work?
I'm the managing editor of a financial product comparison website. My boss was a reader of my blog, and on it I used to talk about how I had just finished school, needed a big change, wanted a new job, etc. She reached out and, after a few great conversations, offered me a job – I started just 19 days later.
Would you like to be doing something else instead?

There are things I'd like to do later in my career – like get my master's and teach at a college or university – but this is exactly what I want to be doing right now.
Do you have any debt?

Nope! Three years ago, I was maxed out with more than $28,000 of consumer (car loan, credit card debt, etc.) and student debt. I paid it off in exactly two years and have been debt-free ever since.
Congrats on paying that all off in such a short amount of time!  Do you think incurring that debt was worth it?
I will say I don't necessarily regret getting into debt, because of this crazy journey my personal finance blog has taken me on, but I made a lot of unnecessary purchases – including stupid things like too many nights out at the bar, etc.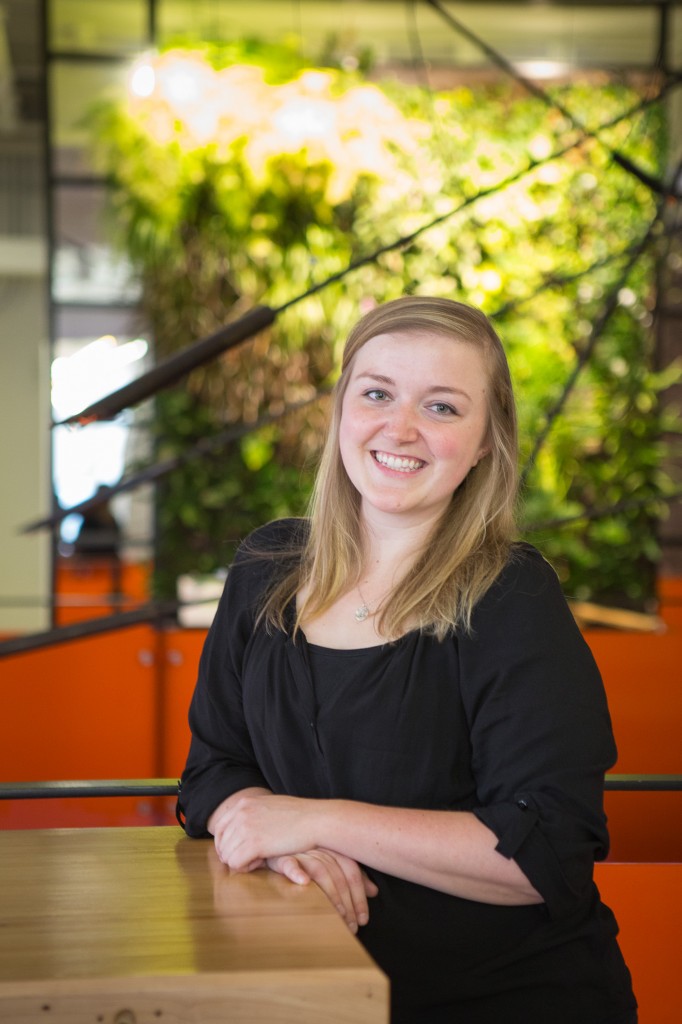 Do you have any savings goals?

Of course! I'm currently trying to build up a $10,000 emergency fund. Once I have that, I'll start saving for a down payment. I don't think I'll buy for a couple years, but that means I need to start saving now. And then I always try to put money aside each month for retirement.
All very smart things to save for.  Are there any resources or tools you've used to learn about and manage your personal finances?
When I first started tracking my spending and budgeting, I used Gail Vaz-Oxlade's interactive budget worksheet all the freaking time. It's still one of the only budgeting tools I share with people.
How was the topic of money approached in the home you grew up in? What factors do you think influenced that approach?
My parents always talked to me and my siblings about money. Growing up, I remember coming home from school and walking into my room to find newspaper articles about new savings accounts and investment strategies cut out and left on my bed – my dad meant business! My grandparents never talked to my mom or dad about money, and they didn't want us to grow up being left in the dark about financial matters, so it's always been a topic of conversation at our dinner table.
How do you think that affected your attitude toward money and your personal finances?
Well, I still made some mistakes. I racked up credit card debt, even though my parents always told me to pay off the balance in full each month. I financed a brand new car. And I once consolidated three debts into one loan and then racked up my credit cards again. But I've never missed a payment on anything – probably because I could hear my dad's voice in the back of my head telling me that the most important thing I had to do while I was young was establish a good credit history. When I was in debt, I always paid at least the minimums, if not more, and I have an excellent credit score to show for it.
That's great – a good credit score is so important.  What does financial stability mean to you?
That's a tough question, because I think the answer changes when you reach different stages in your own financial journey. Before, I would've said that life without debt probably would've felt good enough. Right now, financial stability would mean having a balanced budget that let me save and spend, with a fully funded emergency fund on the side, in case I lost my job and was unemployed for an extended period of time. Financial stability is having enough money in the bank that you can do some of the things you want to do guilt-free and know there's still some in the bank if you need it.
Do you need help getting your money in order? Tell us why you need a financial makeover and you could win a customized financial plan from a Certified Financial Planner! Details here.
---
Illustration by Brian Yee.