NerdWallet's How Do You Do Money? series asks people from various walks of life to share their attitudes and approach to personal finance, with the goal of bringing transparency to discussions surrounding money. In this installment we speak with Kelly Jepsen, a 24-year-old designer living in Hamilton, New Zealand. This is how he does money.
What do you do for your main source of income and how did you get into that line of work?
I am a designer. Specifically, I studied computer-based graphic design and found myself in a full-time UI/UX designer position which has also grown to include identity and product design.
Would you like to be doing something else instead? If so, what?
Honestly, no. I am passionate about what I do, and I feel that gives me an edge over many others in the industry. I embrace this, and I truly enjoy building great products utilizing my skills, passion and knowledge.
About how much do you earn before taxes per year?
I earn just over $40,000 before tax. [Note: Here and elsewhere, Kelly's figures are in New Zealand dollars. In this instance, it's about $34,300 at the current exchange rate.]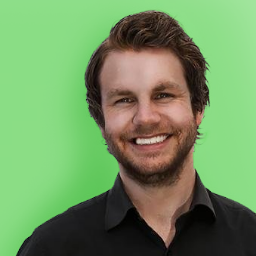 Do you feel secure with that amount? If not, how much would make you feel secure?
Funnily enough I just answered a very similar question myself using a product of mine, www.getwritr.com. To paraphrase my answer from writr, back to you:
I honestly don't feel that personally perceived financial stability is ever truly achieved. What I mean by this is that I have financial stability; I can comfortably live my life day to day, month to month without too many worries about when my next paycheck arrives and where this money needs to desperately go. However, financial stability is not something I feel I will ever truly achieve. As a human, I am always wanting something better, something more. A new motorbike, a gorgeous custom-built home, a dreamy vacation, an unforgettable journey (which sadly does cost money). I am not naive enough to think that once I have ticked off all of these dreams of a 24-year-old me, that I will finally be financially secure; I will simply want more. That's how we work. But, to answer your question, I guess that yes, I am financially secure.
Do you have any debt? If so, what for and how much?
I have an interest-free student loan (our government lend us money to study at tertiary institutions) of around $25,000 and a personal loan of around $7,500.
Do you think incurring that debt was worth it?
Very hard to say. I don't believe I would be where I am today without my three years of tertiary education, however I do not feel that it was worth three years of full-time study and $25,000 of debt. My personal loan was probably not worth it. I splashed out and bought myself a motorbike (which I love and do not regret one bit) but I am possibly living outside of the means of my financial situations because of this purchase.
Do you have any savings goals?

Yes, me and my partner are currently saving for a holiday as well as a deposit on our first home!
Wow, those are all exciting goals! How was the topic of money approached in the home you grew up in? What factors do you think influenced that approach?
Money was always a topic of great angst in my home growing up. My parents were very well off (wealthy, even) when my sisters were growing up (they are a lot older than me). However, when I was 2 years old, my family lost their business and thus lost their money. From here it was a downward slope, which resulted in bankruptcy and the loss of our family home. After this, it felt like my parents were always dreaming of the day they would earn back their money. They never let it go. They never accepted their situation.
How do you think that affected your attitude toward money and your personal finances?
I feel I have learned from this. I do not hold money in high regards now that I am in a position to do so. The materialistic things mentioned above are not goals. They are not why I work. They are a product of my work and something which I accept and embrace. But they are not the goal. My goal is to achieve something great and change the world. Yes, money can make this easier in our existing society, but I am very scared to admit this and follow the same path as my parents.
I believe I have learned from their approach and have perhaps gone to the other extreme. My attitude toward money is very subdued. I don't believe I search for money, and money is never the goal in my career or my life.
What is the best monetary investment you've made?
My motorbike. I enjoy the freedom and escape which it offers me.
What monetary investment do you regret the most and why?
My motorbike. Whilst I enjoy it, I feel that perhaps now wasn't the best time to make such a purchase.
What financial accomplishment are you most proud of?
Saving for and experiencing my two-week-long trip to Australia last year. It felt rewarding to have worked hard for something, and gave me the peace of mind to enjoy myself knowing that I had earned the experience.
That's great! Are there any questions you've ever wanted to ask a financial advisor?
1) At what age should I be looking to buy a house, and what is the best way to tackle this adventure?
2) How does one approach investing? I do not know a lot about the stock markets, etc., but they have always intrigued me.
We asked David Hunter, a CFP from NerdWallet's Ask an Advisor, about Kelly's questions and this is what he had to say:
1) I would say age is a non-issue for this equation. The financial stability, consistent cash flow and planning to stay in one spot are the most important factors. Whether you are 19 or 99, those factors make all the difference.
2) Start small. Dip you toes into investing at a slow pace. This allows for you to learn on the fly without breaking the bank. Try reading articles, or you can hire a CFP to help guide you through the learning curve.
---
Do you need help getting your money in order? Tell us why you need a financial makeover and you could win a customized financial plan from a Certified Financial Planner! Details here.
Illustration by Brian Yee.