How do stay-at-home dads handle their dough? We talked to SAHDs from all over the country about how they handle family finances and how they're teaching their little ones about money.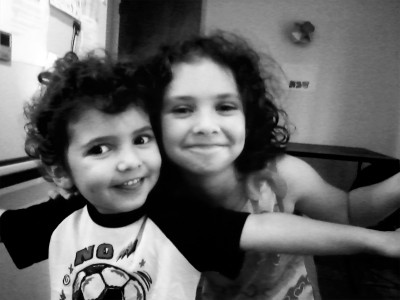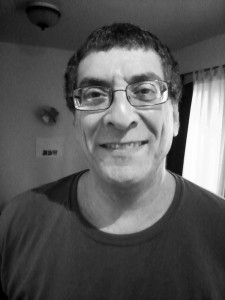 Ed Pias, 51
SAHD since: 2007
Kids: Miriam, 7; Aaron, 3
City: Socorro, New Mexico
Previous Profession: Musician. Still works part-time teaching music appreciation online.
How do you do think about money as a SAHD?: "We live in a society where you always feel uncomfortable being a man and not being the main breadwinner. I'm older, and we were raised where you always feel kind of a little bit guilty."
How do you teach your kids about money?: "In terms of actually handling money, there's a farmers market here and our daughter gets a certain amount of money that she has to budget. So I think it's about choices. You have to teach them what the smart choices are and why."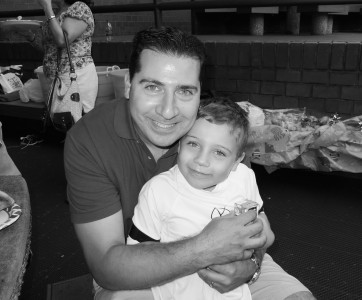 Lance Somerfeld, 41
SAHD since: 2008
Kid: Jake, 6
City: New York, New York
Previous Profession: Corporate finance, then public school teacher
How do you think about money as a SAHD?: "When we spend money as a family I don't look at it like I'm spending my wife's money. She wouldn't be able to do what she does if I wasn't at home doing what I do."
"There's an opportunity cost in having an at-home parent. If you were paying for a quality day care or a full-time nanny, it's a significant cost. Why would I want to pay that salary to someone else when I could do it better myself?"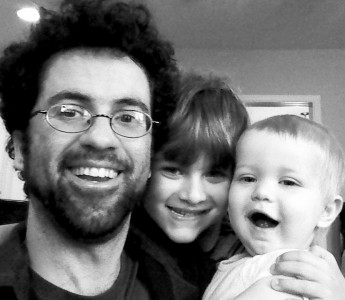 Ian Smithdahl, 37
SAHD since: 2008
Kid(s): Gabe, 8; Sam, 2
City: Chicago, Illinois
Previous Profession: Web designer. Still works at home part-time, about 10 hours a week.
How do you teach your kids about money?: "I feel strongly that our schools don't really do enough to teach basic financial literacy… but I'm really interested in teaching my kids how interest works and why you shouldn't just pay the minimums on your credit card, and about saving for your future. We've opened bank accounts for my kids already and we're already talking to them about that for birthdays and stuff. Banks have special accounts for minors that don't tack on extra fees."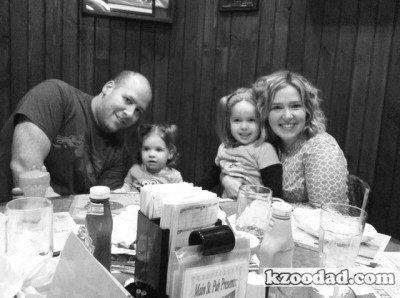 Bryan Alkire, 33
SAHD since: 2011
Kids: Ella, 4; Sophia, 2
City: Kalamazoo, Michigan
Previous Profession: Sales Representative
How do you handle money as a SAHD?: "We supplement my wife's income with my blog writing – I sell articles for that – and garage sales, buying and selling things on Ebay, and mom-to-mom sales. We try to purchase things and keep things in good enough condition to resell."
What ideas about money do you want to pass on to your kids?: "My wife and I are anti-debt. We don't have any credit card debt, and we spend a lot of time planning ahead. We paid cash for our last car. We had six years [of money] put aside."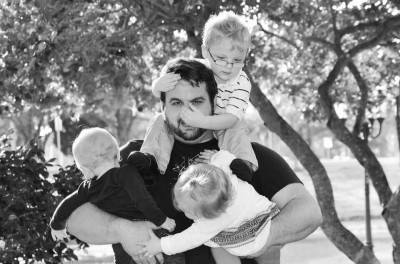 Marc Mitchell, 35
SAHD since: 2013
Kids: Kyler, 3; Kennedy, 1; Kole, 1
City: Lecanto, Florida
Previous Profession: Teacher
How do you handle money as a SAHD?: "Honestly, when I was collecting unemployment and the kids weren't in day care, we were ahead of where we were when I was working. Day care cost almost my whole paycheck with three kids. Without unemployment, we're basically breaking even with where I was when I was in a job."
What ideas about money do you want to pass on to your kids?: "Basically live within your means. Don't overextend yourselves. Don't always do something for the money – put family first. Money doesn't matter as much as family."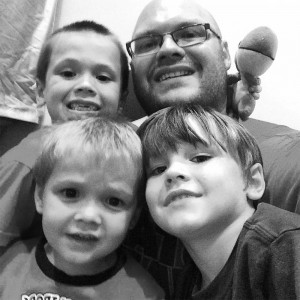 Mike Andrews Jr., 29
SAHD since: 2012
Kids: Gabi, 12; Liam, 6; Jude, 5; Benjamin, 3
City: Somerset, New Jersey
Previous Profession: Fast-food worker. Recently got an overnight job for working for UPS.
How do you do handle money as a SAHD?: "I let my wife handle all the finances. She pays the bills and she takes care of it. Who am I to tell her what to do with her money? We always treat it as shared, but I know that I haven't earned it. If I have something I want to do, I try to find the funds on my own, through computer work."
What ideas about money do you want to pass on to your kids?: "One of the things I want to try to push is to not fight about money. That's something my wife do a lot, and that's something I try to keep hidden from them. Don't worry about it, it will work out. Don't get angry because you don't have something."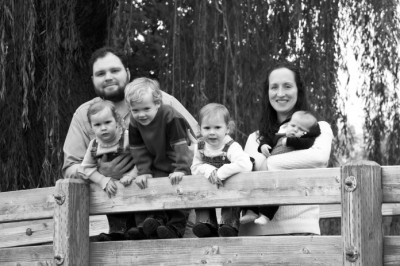 Neil Newman, 32
SAHD since: 2010
Kids: Mattathias, 4; Karis, 3; Irenae, 3; Abigail, 1.
City: Allentown, Pennsylvania
Previous Profession: Therapeutic day treatment counselor working in a high school with at-risk youth
How do you do handle money as a SAHD?: "I wouldn't say we struggle, but there are times like this year: My son had to have surgery and we just had to have a new heater put in the house, so we had $6,000 of medical bills and $6,000 in home repairs and no money in the bank account."
What financial fears do you have as a SAHD?: "The fact that I am so old, and will be even older when I do start a career. Furthermore, there is a definite lack of retirement funds awaiting me. All of this does add a differing dimension when thinking about long-term financial goals. The one thing I do have going for me is that I hope to go into the pastorate at some time, which means that my 'lack' of a career so far will most likely not hinder me from obtaining employment."
---
Image of father and kids via Shutterstock.