As we head further into the holiday season, we're starting to see those Christmas car commercials. An elegantly dressed man casually hands his wife a small wrapped box. She opens it, to find a set of car keys. They walk out of their front door, to see a brand new car, wrapped in a big red bow. Hugs all around.
People are definitely buying more cars. As of the end of October, American had purchased 13 million new cars, an increase of 8.4% over the same period last year. This is being fueled by a combination of access to credit and people now being more willing to buy, after having delayed their purchases. According to Experian Automotive's Q3 Report, auto loans are at an all-time high, with $782.9 billion in debt outstanding, up $103 billion from the same period last year.
As tempting as a new car may sound, let's take a step back and look at what we should be spending on transportation costs.
NerdWallet surveyed 100 financial advisors to hear what they had to say. The results are clear: All advisors surveyed urged keeping transportation costs to under 15% of monthly income.7% were even more conservative, urging consumers to keep costs under 10%.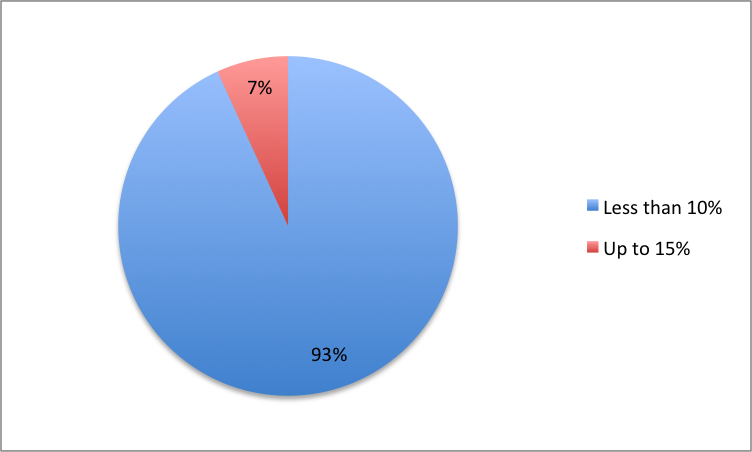 Advisors urged caution and restraint when it comes to car purchases and leases.
1. Avoid dealer financing:
"If you are planning on buying a car in the near future, get prequalified for a loan that has a 48 month or less repayment period.  Financing the car at the dealership is the impulse buying equivalent of buying Altoids at the checkout counter versus pre-meditated bulk buying of a case of Altoids at Amazon.com." – T. Henry Yoshida, CFP ® (Austin, TX)
2. Think about the total cost of ownership:
"If you have to buy a car, buy the car that gets the job done – don't stretch because you like the color or the options. You are not your car. Be sure to allow for maintenance, operating expenses, taxes and insurance in determining how much you can afford" – Kim Miller, CFP® (Redmond, WA)
3. Don't forget about your other financial obligations:
" My take on cars is, most of the time it is a depreciating asset. You want to get a vehicle that you can afford and the one that fits your life style. I see way to0 often people purchasing fancy cars, however because of that they are not able to save for retirement, kids education, pay down mortgage." – Financial Advisor Michael Mezheritskiy (Farmington, CT)
NOTE: Income refers to after-tax income