Some couples wrestling to pay the bills this month from Santa's most recent visit may soon be greeted by another pricy surprise: The stork is on the way.
The holiday months of November and December also are statistically among the most popular months to conceive a child. But no matter the season, nearly 50% of all pregnancies are unplanned, according to a 2011 study.
For people who decide to have a child — and about six of every 10 unexpected pregnancies go to full term, statistics show — the potent mixture of emotions often include this explosive thought: How am I going to financially support this child?
Any money worries you had in the past, that was mere practice for this big game, financial experts say. If you weren't operating within a budget before, that needs to change now.
TRACK YOUR SPENDING THE EASY WAY
As a parent, you've got enough on your plate. Let NerdWallet help by tracking your spending and spotting ways to save.
"Children force that hand … this laissez faire attitude (about money) is not going to work anymore," says financial planner Chad Nehring of Appleton, Wisconsin. "People's first reaction is often, 'What is this going to cost?' Things like diapers, formula versus breast feeding, baby furniture, day care — all these different things that come into play that have never been on your radar before.

---
Nehring has two daughters, ages 10 and 12. "These are major expenses that go from being not on your radar to not only on your radar, but close — it's less than a year," he says.
Here are the financial planning steps to prepare for your newborn life:
Relax, and look at BK (before kids) spending
"First thing: Don't panic," Nehring says. Remember that people have been taking care of children ever since there's been, well, people.
Next, figure out "your BK — 'before kids' — spending patterns," Nehring says. If you haven't tracked your spending before, enjoy the first 30 days of pregnancy spending as you normally do but diligently tracking every dollar. "You need to build a realistic dataset" before you can build a budget. That means seeing how much surplus you have, excess you've spent or areas you can cut, he says.
Then talk to a family member or friend who has recently had a baby and get a sense of the outlay for baby furniture and monthly costs. "Chances are, your mileage isn't going to vary a lot," he says.
Get ready for the delivery room
One of the greatest immediate costs will be prenatal care and delivery. If you haven't spent time sweating the details of your health insurance policy, that's about to change. With the help of your insurance company and doctor, ask for a full estimate of costs to you for prenatal care, tests and delivery, says Martine Brousse, head of ADVIMED, a patient billing advocacy company. Even with insurance, out-of-pocket expenses for the delivery alone averages more than $2,000, according to a 2013 study.
"The most important thing is making sure — and I mean 100% sure, preferably in writing — is that the doctor is in-network with your insurance," Brousse says. "Then the price the patient is responsible for will be much lower."
Also make sure the doctor's billing department is sending tests to labs that are also within your insurance carrier's network.
If you want continuing care with a physician who is out of your insurance network, there are two things you can do: file a "continuation of care waiver" with your insurance provider or ask if they can set up a one-time contract with your preferred doctor. "It can be done — it's one of the secrets of the business," she says.
Day care, life insurance and college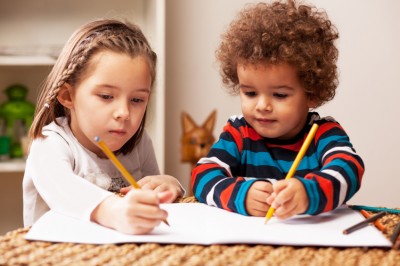 After the baby comes, some expenses are obvious — diapers, formula and the like — and others are not. "We had higher heating bills when our children were born because we kept the house warmer," Nehring recalls.
For couples living on two incomes, the choice for one spouse to stay at home is increasingly becoming a financial decision as well as an emotional one, according to a Pew Research Center report. The cost of sending a kid to day care ranges widely depending on location, but in many parts of the U.S., it can be as high as in-state college tuition.
"When both of my daughters were in day care, that bill was more than our mortgage," Nehring says. "It was a huge cost for 18 months."
New parents often fret about future college payments, but the next step in long-range planning should be financially protecting your family in case of your sudden departure. "You should be looking at a will with powers of attorney" that designates who manages your financial affairs if you are unable, Nehring says. You should also get life insurance and consider disability insurance.
It's easy to feel overwhelmed, but the new financial world of parenthood is manageable, if you take it one step at a time. "When it comes to kids, you will always find a way, Nehring says. "That's more human nature or psychology than finance — we will always find a way."
---
Images via iStock.