The holiday season could be the most financially significant period of your life, but not for the reasons you'd suspect.
Sure, it's the time of year you're most likely to max out your credit card or deplete your savings. U.S. retailers count on shopping during November and December for as much as 40% of their annual sales, according to the National Retail Federation, which estimates Americans will spend nearly $617 billion this holiday season.
But the season is also the most likely time for two events that will have the greatest long-term impact on your finances: conceiving a baby and getting engaged.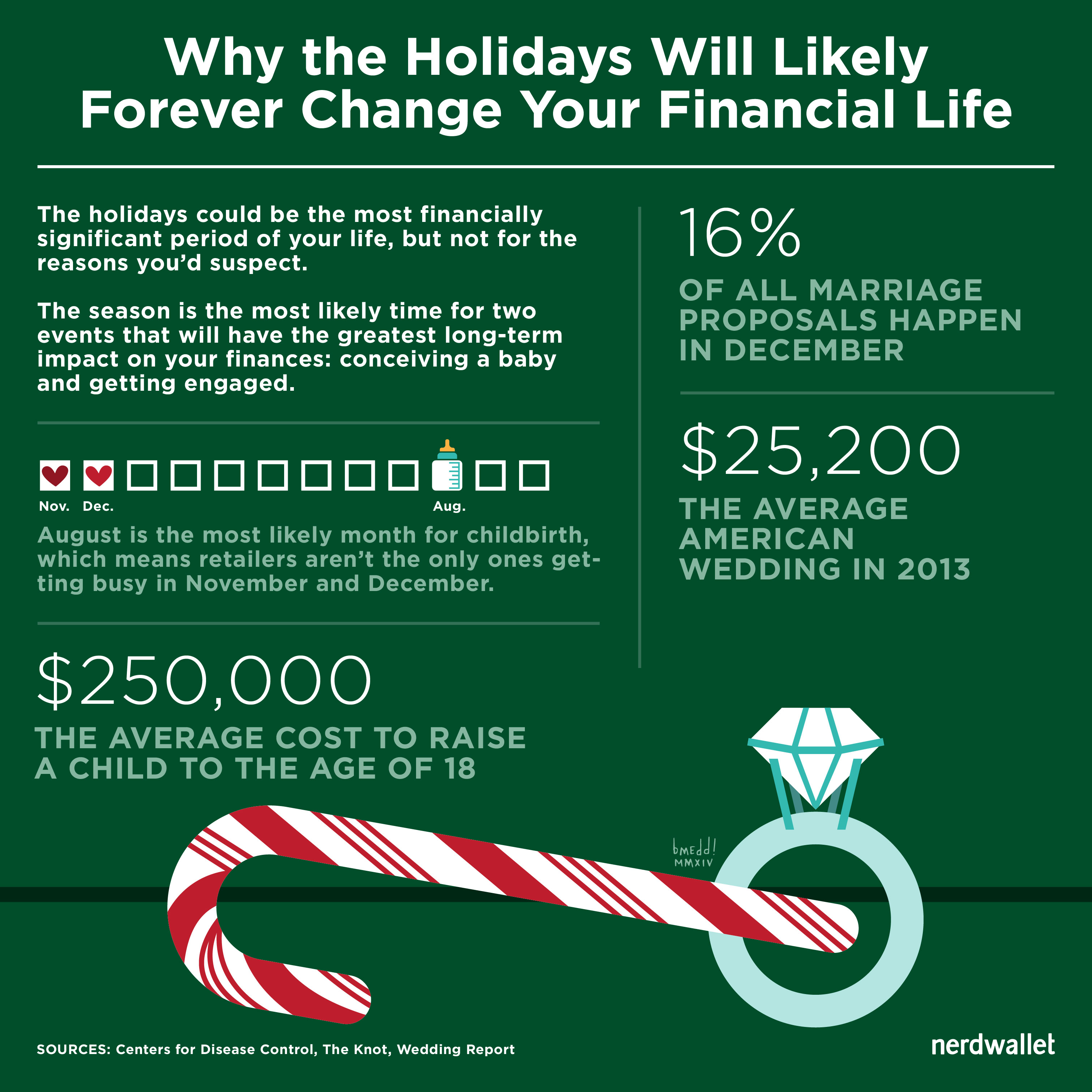 On average, August is the most likely month for childbirth, Centers for Disease Control data shows, which means retailers aren't the only ones getting busy in November and December. Kids aren't cheap—the average cost to raise a child to the age of 18 is now around $250,000.
The Christmas season is also the most popular time for popping the question—16% of all marriage proposals happen in December, according to a 2013 survey of 13,000 brides by The Knot.
Do the romantic dalliances of November beget the pledges of matrimony in December? Not as much as it used to, the data suggests.
On average, 37% of live births are unplanned pregnancies, government data shows. But pregnancy doesn't augur marriage the way it used to. In fact, the nation is nearing the "Great Crossover," where it's more common for first-time mothers to be unwed, according to the 2013 report Knot Yet: Benefits and Costs of Delayed Marriage in America.
So blame it on the cold, blame it on romance of the season. But the new phases that couples enter during the holidays will have financial ramifications that last long after the snows of winter melt away.
---
Winter couple image via Shutterstock. Infographic by Brian Yee